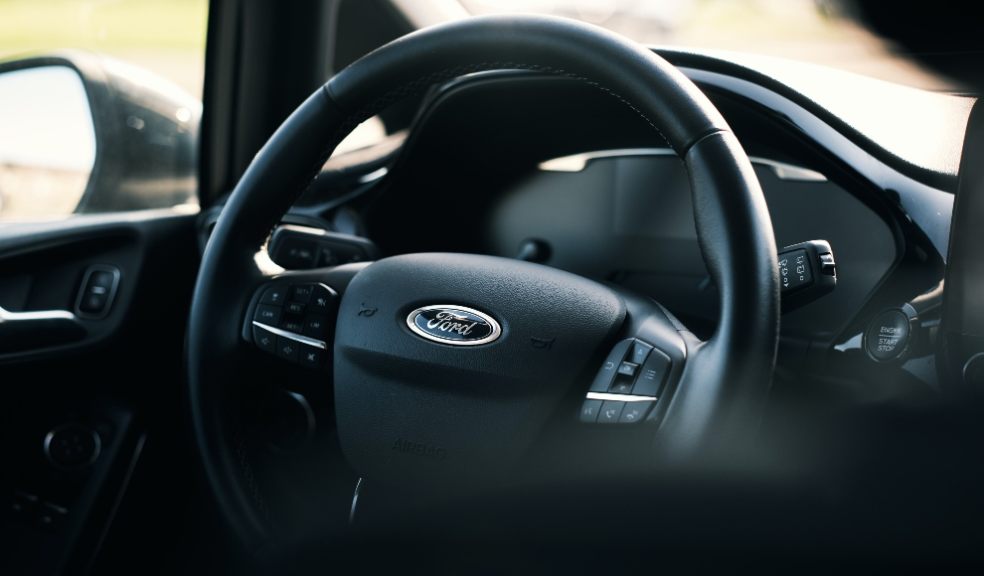 UK's Most Desirable Car for New Drivers is Ford Fiesta
The Ford Fiesta has been crowned the most popular car model amongst first-time drivers in the UK, with an overall desirability score of 9.54 out of 10. 
That's according to a new index study by Quotezone.co.uk, which considers the number of registrations for each car model in the UK in 2020(1) together with their respective annual UK search volumes amongst new drivers(2).
In first place as the most desirable first-time car is the Ford Fiesta, scoring an overall desirability score of 9.54 out of 10. Receiving top marks across the board, the Ford Fiesta totals an impressive combination of 1,320 average annual searches by first time drivers in the UK and 49,058 registrations in the country in 2020 alone.
Fiat 500 and Renault Clio rank joint second with a desirability score of 7.27 out of 10. Despite receiving 10% fewer online searches by first time drivers than the Fiat 500, the Renault Clio saw 57% more vehicle registrations in the UK than the popular Fiat model - 42,540 registrations in 2020, compared to the Fiat 500's 24,335 registrations.
The Results
Rank

Car Model

UK search vol.

No. of Registrations

Desirability index score

1

Ford Fiesta

1,320

49,058

9.54

2

Fiat 500
Renault Clio

240

480

16,191

11,271

7.27

3

Dacia Sandero

840

9,457

7.05

4

Volkswagen Golf
SEAT Ibiza

120

240

41,134

8,379

5.68

5

Volkswagen Polo

120

25,895

5.45

6

Toyota Yaris

120

20,945

5.23

7

Toyota Aygo

120

16,830

5.00

8

Peugeot 208

120

13,571

4.54

9

Vauxhall Corsa

480

4

4.32

10

Honda Jazz

120

10,776

4.09
Following in third is the Dacia Sandero, which finishes with an overall score of 7.05 out of 10. The model is popular amongst newly licensed drivers with its all-rounder capabilities. With 9,457 new registrations in 2020 and 840 annual searches by first time drivers in the UK, the Sandero is truly an all-rounder in every way. 
In joint fourth with a score of 5.68/10 is the Volkswagen Golf and SEAT Ibiza. Despite ranking second in registrations (41,134), the Volkswagen Golf garners only 14.3% of the average search volumes in the UK (120) compared to the SEAT Ibiza (840). 
Honda Jazz ranks tenth
Finishing off the top ten is the Honda Jazz with a desirability score of 4.09 out of 10. Totalling an impressive 10,776 registrations in the UK, the reliable Jazz continues to be a top choice for first-time drivers in the UK ranking ninth overall when it comes to the number of registrations.
Founder of Quotezone.co.uk, Greg Wilson comments:
"First cars are a really important purchase, young drivers spend hours searching for their first love of the roads, the right make and model they will never forget. 
"This can be tricky for first-time drivers; they are often viewed as riskier by insurers because their relative lack of experience behind the wheel translates into higher accident rates and insurance claims rates on average. Of course, there are many first-time drivers that are very safe drivers, but because they're new drivers the lack of data that insurers have about their driving history means their premiums can be high until they've clocked up a year or two of no claims.   
"To help keep costs down, these new motorists should consider searching for vehicles with a smaller engine size with less or no modifications. It also helps to shop around by using a comparison website, can increase the odds of finding cheaper insurance by enabling drivers to compare a wide range of policies side by side."