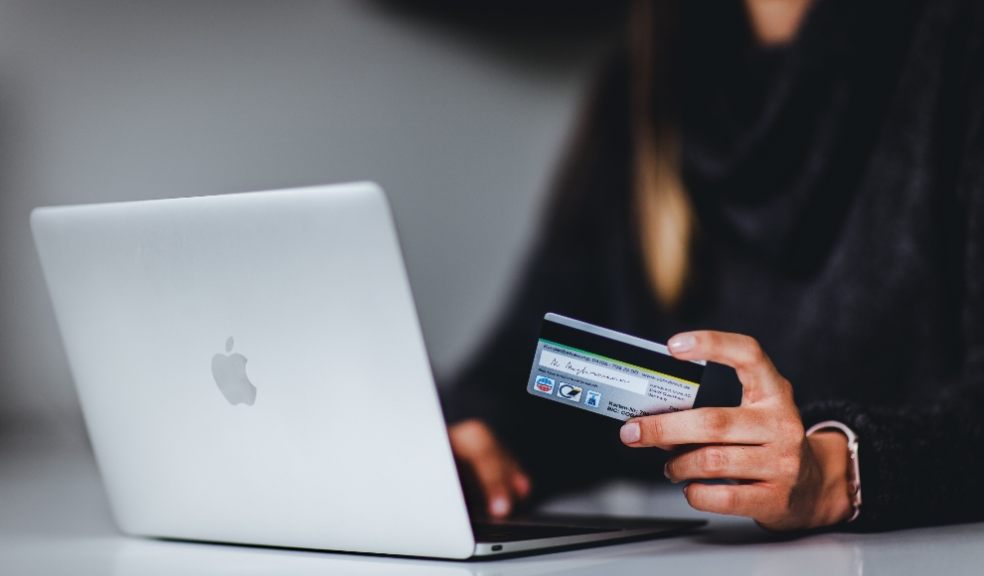 Brits are handing over personal information which is costing them thousands through online scams
A recent study shows that 58% of  Brits have handed over their personal information that has cost them financially through new online scams, and almost a third of those who said they were successfully targeted are under 35 year olds.
Dating apps and the Domino Pizza scams were most popular with 22% of those successfully targeting victims.  
The survey conducted by Get Claims Advice, reveals that Brits are not being cautious when handing over their personal details. Online scams are growing rapidly, and in some cases are identical to the brands their acting as.
Brits revealed the top 5 scams they've been targeted successfully with by scammers are:
HMRC is aware of an automated phone call scam that will tell you HMRC is filing a lawsuit against you, and to press 1 to speak to a caseworker to make a payment and even offer COVID finance support bogus tax rebates.
Dominos Pizza 50% off deal and Free Pizza is circulating via text message
Royal Mail – Missed delivery, click the link to rearrange
Amazon - Recipients of the scam are told that their Amazon account is locked and they must give personal and financial information over to prove their identity.
Dating apps 
Netflix - Scam targeting customers claiming their account will be suspended
Scam emails can be reported to Action Fraud – Tel. No: 0300 123 2040. If the card or bank details have been revealed, then speak to your financial institution immediately. If you're unsure, ask a friend or just simply don't respond. If the deal or offer sounds too good to be true, it probably is.
Use reverse image search
The quickest way to find out if the person you are talking with is real is by reverse image searching their pictures on Google. This will instantly tell you if their profile picture has shown up anywhere else online – like a model or celebrities Twitter or Instagram page.

It's really easy to take someone else's picture and pass it off as your own so if a catfisher has done this, you'll be able to spot them by doing a reverse image search. Simply follow the instructions using this step by step guide on how to conduct a reverse image search. Always be wary that if you're dealing with an experienced catfisher then they may be using an image that hasn't already been uploaded online and you may need to look for other red flags.
Be conscious if they are just a bit too into you
If you're speaking with someone online, who seems a little bit too interested too soon, it could be a cause for concern and not just because it's giving you the ick.

A catfisher is likely to start professing their love to you very early on, even if you haven't given them any reason to do so. This can happen with real people too but just be wary of it.
Their profile is too good to be true
Look out for people who look like models or want to make it clear that they've got a really good job or loads of money. This is a common tactic of a scammer to lure you in.
They are asking too many questions
Some scammers may ask way too many questions including personal ones to steal your identity. It's not only money scammers that you need to look out for. Another thing to note is scammers may be trying to get a visa and want to use you as their ticket in.
Avoidance
Although some experienced scammers may hire an actor to meet you. It's likely that scammers or catfishers will avoid meeting you in real life as they are afraid of exposing their true identity. Always try to arrange video calls before meeting up or do some digging, check out their social media platforms, LinkedIn or ask to meet up soon after you begin talking to suss out the situation.
Tell people where you are going
If you are at the point where you want to meet up with someone then make sure you tell someone, if not multiple people, where you are going, who you are meeting. Even send them a picture of the person you are meeting, tell them their name, their job, anything you can.

You can share your location from your smartphone or send your location on Facebook messenger and WhatsApp so that your friend, mum, a colleague can always keep tabs on you. Go one step further and have a code word set up so that you can text the code word and they will know that you feel unsafe or uncomfortable and need to leave. Then your friend can call you with a fake emergency and you can leave.
ALWAYS meet in a public, busy place. Don't go to their house for the first meeting. Don't accept a lift from them either, drive yourself if you can or make sure you have a definite way of getting home.
Don't send them money
It May seem obvious but you'd be surprised, do not send them money no matter what! Scammers may make up elaborate lies or try to play the sympathy card and tell you that they're going through a hard time manipulating your emotions. Don't fall for it!
Gut feelings are guardian angels
Use your common sense, look out for red flags. If something seems off, then it probably is. If someone's Facebook profile only has one picture and no friends, then it's probably not real. Put your Mi5 skills to work and do some digging on this person.
If someone seems to be getting angry with you for not helping them out or doing what they want, then it's likely that they're trying to scam you and you need to block them and run!
They seem to be in another country
A tell-tale sign that a scammer will use is that they're stuck abroad on a business trip and don't have access to their bank accounts. Scam victims frequently report being asked to send money internationally to pay for an alleged visa or flight home, only never to hear from them again.