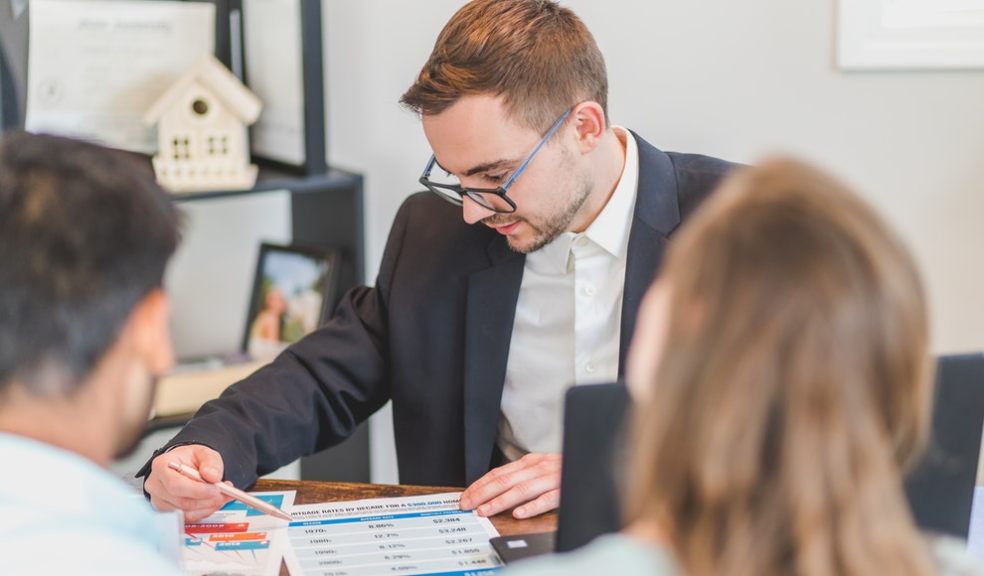 The Different Types of Mortgages Explained: A 2022 Guide
Buying a home is expensive and most of us aren't in the position to buy a home outright, meaning a mortgage may be the best option. Whether you have a mortgage or are looking to remortgage, there is a lot to learn before making a decision. With many different choices out there, it can be confusing knowing which mortgage to get. You also need to be aware of how your finances will affect your chances of getting a mortgage.
Below we have constructed a useful guide on the different types of mortgages in 2022, so you can make an informed decision about your finances.   
Fixed-Rate Mortgage
There are several different mortgages available, depending on what you want and what you are eligible for. One of the most common types of mortgage is a fixed-rate mortgage, which means your interest rate will stay the same throughout your agreement. A fixed-rate mortgage typically lasts between 1 and 5 years.
The benefit of this type of mortgage is that you know how much is coming out of your bank account every month, so you can budget accordingly. It is also helpful to know about all the household bills you'll pay as a homeowner. If interest rates go down though, your repayment won't change so this is something to consider if you want to get a fixed-rate mortgage.
Variable-Rate Mortgage
The other common type of mortgage is a variable-rate mortgage. This means the interest rate can change at any time, either increasing or decreasing. The obvious benefit of this mortgage is that if your interest rates go down, your monthly payments will decrease. On the other hand, if interest rates increase, so will your monthly payments.
This may mean setting aside some extra money each month, in case your rates change. It is better to be prepared and not need it than have your interest rates change and miss a payment. A variable-rate mortgage can make it more difficult to budget, but it depends on your salary and outgoings.
First-Time Mortgages
When you are getting your first home, the mortgage process can be a little different. This may affect the type of mortgage you are eligible for. A first-time buyer mortgage is a great mortgage to get if you only want to pay a small down payment. This usually requires only paying 5 to 10% of the value of the house. This type of loan has a high LTV (loan to value ratio) which means you will own less of the house outright, but it is easier if you don't have the money for a larger deposit.
The other option for first-time buyers is a guarantor mortgage, where a family member or friend signs as your guarantor. Not everyone has someone in their life that would be happy to do this though, so you would need to speak to your parents or friend and see if they would be up for it. A guarantor would be liable for your payments if you could not make them.
Remortgages
If you already have a mortgage but it is costing more than you'd like, you may want to consider a remortgage. This is the process of moving your current mortgage to another lender, meaning it will replace your current one. This is a great idea if your existing rate is due to change, and you can find a lower rate elsewhere. There may be some costs you need to pay to move your mortgage though, so you should check with your lender and see if a remortgage is worth it.
Having bad credit can affect your mortgage rates and you may have struggled to find a mortgage with lower interest because of this. Even if your credit isn't great, you can still get a remortgage. Refinancing with bad credit is more difficult, but Money Nest can help. Their guide on remortgaging with bad credit tells you everything you need to know. They can help people with bad credit to find a better deal on their mortgage payments. This is great news if you are looking for a way to change your existing mortgage.
Who Is Eligible For A Mortgage?
In the UK, to be eligible for a mortgage you must have a full-time job and be over the age of 18. You may still be able to apply as a freelancer or as self-employed, but generally, the process is harder, and some lenders will not accept due to job security. When you have nobody dependent on you, such as children, and low monthly expenses, you are more likely to be accepted.
For those with bad credit or debts, the mortgage process can be tougher. You may get refused by more lenders and have to pay a higher interest rate if you do get accepted. This is something to consider before applying, as you may want to sort out your debts beforehand. This isn't always an option though and sometimes getting a mortgage with higher interest is still more worth it than renting.
People who were not born in the UK can still get a mortgage, but it can be more complicated. You must have lived in the UK for a certain amount of time, usually 2 years. You also need a UK bank account and a full-time permanent job. It helps if you have a credit history in the UK too, which can come from loans, credit cards, and rental agreements.
Does My Credit Score Affect My Mortgage?
Yes, as with any loan or finance agreement, mortgage lenders would check your credit score as part of their acceptance process. This can help the lender determine whether you would be able to make your monthly payments and if you have had troubles in the past. If you are in debt, the lender may be less likely to accept, as this could make it harder for you to pay their rates. You can still get a mortgage with bad credit, but you would need to find a bad credit mortgage lender.
Mortgage lenders also use your credit score to determine how much you have leftover to pay your mortgage after other outgoings and if you usually make payments on time. They will take all of this into consideration when choosing if you are eligible. This means you should try and improve your credit score before applying for a mortgage. The more you apply for mortgages and get refused, the more likely you are to be refused by other lenders. This can often leave a footprint on your credit score and history, meaning lenders can see you have already been refused before.
The higher the down payment on your mortgage, the more likely you are to be accepted. This is because a larger deposit would lower your monthly payments and possibly lower your interest rate. It may be worth holding off a year so you can get your finances in order and save for a larger down payment.
There are many different mortgage types out there and which one suits you will depend on your current financial situation and preferences. You can speak to a mortgage advisor who can help you choose which type of mortgage is best. If you have other debts or poor credit, you may want to try and settle this before getting a mortgage. Remortgaging is a great option if you can find a better deal and your current rate is ending.