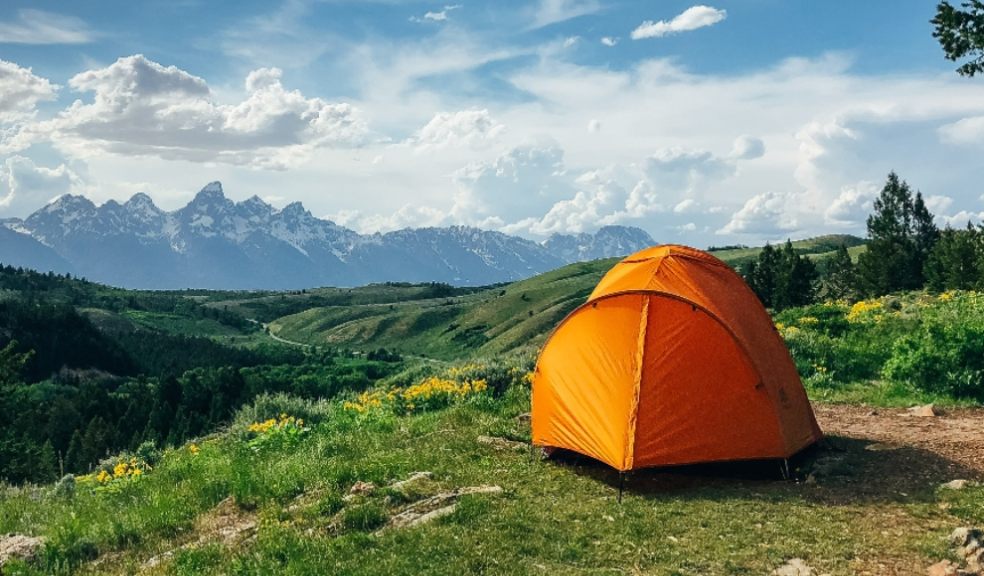 May Heatwave: Expert Advice For Families Going Camping
The UK is set for a May heatwave, with temperatures expected to reach 22 C in the North and 23 C in the South of England.
With airport chaos and costly flight prices, outdoor holiday booking company, Pitchup, expect campsites will be a popular choice of staycation this summer.
For families preparing for a sunny camping holiday, Pitchup has shared some expert advice on when to arrive, setting up your tent and how to keep cool.
Avoid pitching up midday
Ideally, campers should set off early in the morning. This will not only give campers a full day's worth of outdoor fun, but it will help to avoid travelling and setting up during the midday sun.
Pitching a tent up during the hottest time of the day will make it a much more difficult and altogether sweatier job. 
Campers should aim to have their tent up by 12:00pm, or begin pitching later in the afternoon.
Park in the shade
It is important that when you arrive, you park your car in the shade. Unless you have a sunscreen protector, leaving your vehicle in the scorching sun will make the wheel and seats extremely hot - not ideal if you are wanting to go anywhere during your trip.
If you are wanting to store food and drink in the boot of your car, leaving it in a sunny spot will spoil your food and make your drinks warm.
Find a space in the shade, ideally under a tree to help keep your vehicle well-ventilated.
Keep hydrated
Hot weather can make you extremely dehydrated, so having enough water is extremely important, particularly if you plan on long walks or strenuous activities during your trip.
To keep your liquids cool, store them in a cool box - ideally in the shade - or in an on-site fridge if your campsite has one.
Also, eating water-rich fruits and vegetables such as cucumber, melon, strawberries, celery, pineapple will help to keep your hydration levels up.
Pack summertime essentials
Sunscreen, sunhats, sunglasses and appropriate loose-fitting clothing will all help to protect you from the sun and keep you cool during the day. Breathable cotton bedding will also keep you cool while you are asleep.
It is particularly important when at the seaside, walking or playing games. Children who have more sensitive skin should keep topping up high factor sunscreen and wear clothing to protect them from any sun damage or heat damage.
Keep your tent cool
It is easy to keep your tent cool without having to use electricity with some simple tips. 
Pitch your tent up in the shade to keep it as cool as possible throughout the day. This way, when you get into it later on, the tent won't be too hot.
It is important to keep your tent ventilated for as long as possible too, as you'll reap the benefits of better circulation and a fresh breeze. 
It may seem like a hassle, but taking your tent down during the day can also be a handy trick to keep it as cool as possible. When you put it back together at the end of the day, you'll find that the inside is a lot cooler. 
Other items such as a portable, battery-powered fan can be taken anywhere with you and you can even create your own air-con using a bucket of ice which will mimic an air conditioner by cooling down the surrounding area. For best results, spreading ice out across a wide surface and placing it in front of a battery-powered fan will blast the cool air around.