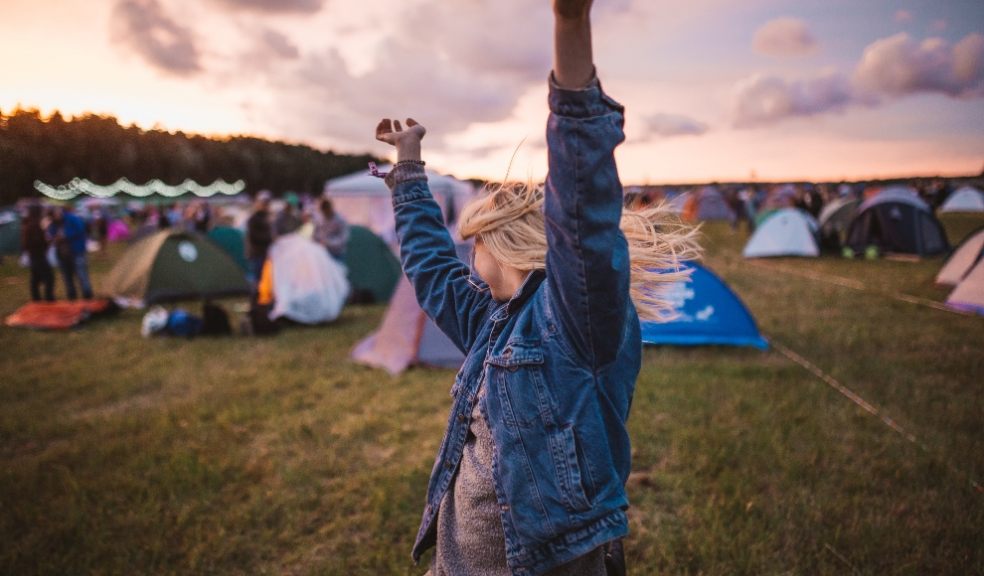 Best music festivals for those with hearing impairments
UK festival season is now in full swing with a jam-packed summer schedule, and the eagerly anticipated return of Glastonbury Festival now just 2 weeks away. Accessibility at music festivals is more important than ever before. An estimated 11 million people in the UK suffer with hearing loss, and festivals are significantly improving their accessibility for hearing-impaired individuals as they gear up for Summer '22.  
To coincide with the return to British festivals following more than 2 years of COVID-19 uncertainty, Katie Ogden, the HCPC registered hearing aid dispenser and Training Manager for ReSound in North-West Europe, has compiled a list of some of the best and most inclusive - including music, arts, and craft festivals - for those with hearing loss to visit. 
Edinburgh Fringe Festival
The Edinburgh Fringe Festival boasts a variety of entertainment that can be enjoyed by everyone, including theatre and comedy performances, musicals, dance, circus acts, exhibitions, cabaret acts, spoken word poetry, children's shows, market stalls and a variety of flavoursome food vendors. 
Accessible Tickets
Hearing-impaired members of the public can enquire about an access ticket at the Fringe box office, this can also include a complimentary ticket to those who will require an assistant for accessibility needs. 
Hearing loops or audio description headset 
Those who require a hearing loop or an audio description headset can pre-book them to be picked up at the festival, to ensure they get the most out of their experience. 
Captioned performances
The festival also offers captioned performances that convert on-screen conversations or singing to text that can be read from a screen. 
BSL sign language interpreter 
Sign language interpreters are also available at many of the shows with reserved seating close by for hearing-impaired visitors. 
Brighton Festival 
Those with hearing loss can enjoy a range of family events, music, theatre, dance, circus performances, art, film and literature at Brighton Festival, which has put a variety of elements in place to be more accessible. 
BSL sign language interpreter 
A BSL sign language interpreter is available at shows and musical performances to sign the words spoken by artists or lyrics sung on stage. There is also a selection of seating tickets on hold that hearing-impaired visitors can reserve to ensure they have a good view of the interpreter. 
Captioned performances 
Captioned performances are available with text displayed on a large screen that converts spoken words into text and also captions the sound effects to give the maximum experience of the performance to all audience members. 
Highly visual performances
There is a range of visual art and film performances that focus mainly on visual elements that can be enjoyed without the aid of hearing. 
Relaxed Performances
Hearing aid wearers that struggle with distracting background noise can also benefit from one of the relaxed performances. These performances have a relaxed attitude to noise and movement, with some small changes made to the light and sound effects. 
Hay Festival, Wales 
The Hay Festival in Hay-on-Wye, Powys, is known for its wide range of literature and arts, and is a great accessible festival to explore this summer. With lots to do that doesn't focus solely on sound, festival-goers can rally together with other readers and writers to enjoy a variety of activities. 
Infrared hearing assistance 
All seated venues at the festival have an area covered by infrared hearing assistance, and stewards will be on hand to supply hearing-impaired visitors with a receiver and loop. 
Palantyping
Selected events at the festival will also feature palantyping, which converts the spoken word into text, to be displayed on big screens for guests who suffer from hearing loss.
Lost Village, Lincolnshire 
Situated in an abandoned woodland is the hearing-impaired-friendly festival Lost Village. Festival-goers can enjoy an eclectic lineup of creative workshops, comedy, delicious food, theatre performances and music. 
Welfare tent 
Help or assistance can be found at the welfare tent for anything visitors need while attending the festival, and there are also guardians walking around the venue that can be approached for assistance if required. 
Quiet spaces
Hearing aid wearers that are susceptible to suffering from background noises can also make use of the festival's quiet areas like the Energy Garden or the Lake, where noise is minimal except for the calming sounds of nature.
A hearing loop
A hearing loop will also be available at the Oracle, situated in the main arena to allow hearing-impaired visitors to get the best out of the live performances and shows. 
Reading and Leeds Festival
Reading and Leeds are both accessible indie-rock music festivals that have put a variety of features into place to ensure hearing-impaired festival-lovers can enjoy the very best listening experience with their loved ones.  
Assistance tickets 
The music festivals offer the opportunity for anyone with a disability to also apply for a free personal assistant ticket, to aid them at the festival. 
BSL performance interpreting service
A British Sign Language interpreter is available at the festival to sign the performances to hearing-impaired individuals. The location for the interpreter and the details of the schedules can all be found in the access guide. 
Hearing loop
A hearing loop can be found at the Disabled Access Check-In, and at various other platforms in the arena, to help hearing aid wearers enjoy a more focussed listening experience.

Just So Festival, Cheshire 
The Just So Festival in Cheshire is an arts camping festival that has been recognised as one of the most accessible festivals in the UK. It has received a gold award from the Charter of Best Practice for its accessibility for deaf and disabled people. 
Quiet Space
Hearing aid wearers finding the festival noise overwhelming at any point can take refuge in the quiet space tent, designated for those who need a little peace and quiet. 
Assistance Dogs
Those who suffer from hearing loss and require a registered assistance dog are welcome to bring them on-site to all festival areas, this just needs to be stated on an access requirement form before attending. 
Volunteers
There will also be a range of volunteers across all festival areas, who can assist you and put you in contact with the access manager. Hearing-impaired visitors will also be given a dedicated access mobile number prior to the festival, to allow visitors to be able to get in touch directly.