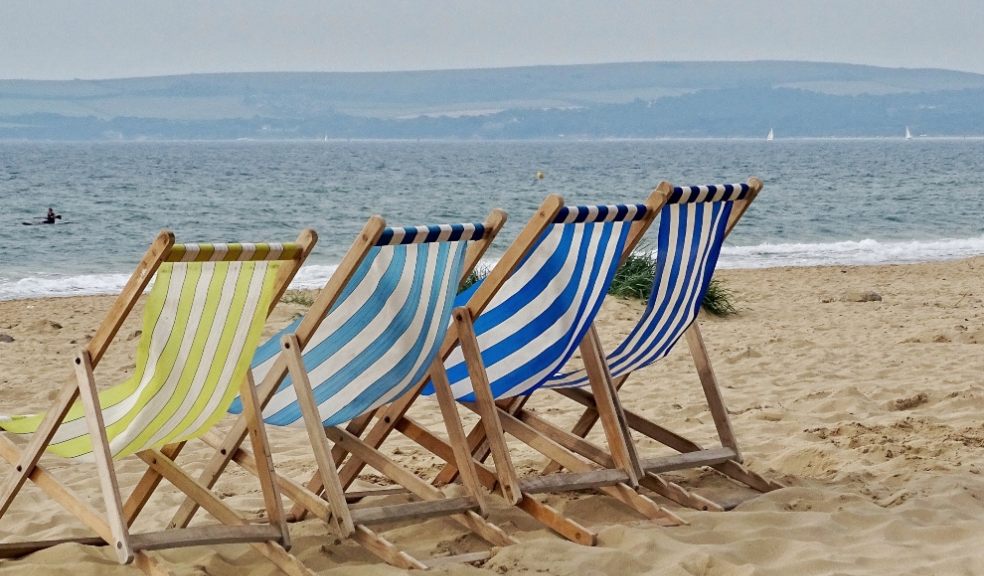 Top British Landmarks, Road Trips and Beaches for Summer 2022
With many now planning their summer holidays, Premier Inn has researched Pinterest and Google search data for hundreds of British beaches, landmarks and road trip routes to reveal the places that are inspiring the most wanderlust this year.  
When it comes to holiday research and inspiration, Pinterest is one of the places where travel dreams are shared, with Pinterest boards revealing plenty about people's future travel plans. Similarly, many holidaymakers turn to Google when researching or planning their next dream destination, looking for flights, costs, accommodation and things to do whilst on their upcoming trip. By analysing both of these holiday planning tools, Premier Inn can reveal the top trending landmarks, road trips and beach destinations, as people don their sunglasses and head out for the Great British Summer. 
UK's top 10 trending beach destinations 
Over 50 British beaches were analysed to reveal that West Wittering Beach in Chichester is currently the top trending sandy destination for summer 2022. Known for their beautiful beaches, Devon and Cornwall both play host to two beaches in the top 10, making them the top trending beach counties this year.  
West Wittering Beach, Chichester, West Sussex 
Whitley Bay Beach, Whitley Bay, Tyneside 
Mill Bay Beach, Mill Bay, Devon 
Whitesands Beach, Pembrokeshire, Wales  
Durdle Door, Dorset 
Sennen Cove, Cornwall 
Whitstable Beach, Whitstable, Kent 
Whiterocks Beach, Portrush, Northern Ireland 
Bantham Beach, Bantham, Devon 
Gyllyngvase Beach, Falmouth, Cornwall  
West Wittering Beach, Chichester: A hotspot for both wind and kitesurfing, this gorgeous white sand beach in West Sussex offers visitors stunning views of the shimmering coastline of Chichester harbour and  South Downs National Park.  A perfect picnic spot and suitable for the entire family, it's no surprise West Wittering beach is trending as the top British beach destination for this summer. 
Whitley Bay Beach, Whitley Bay: Two miles of golden sand comprise this beautiful beach destination. Plenty of water sports are on offer, from kayaking to surfing, the promenade affords a stunning walk for all visitors – and for those with families – there are even annual sandcastle competitions held there.  
Mill Bay Beach, Mill Bay: An Area of Outstanding Natural Beauty, this sheltered white sand beach in South Devon offers rock pools, a National Trust Car Park and can also be reached by a ferry from Salcombe. The turquoise water is perfect for a summer dip or paddle, and nearby woodland paths and the Gara Rock lookout surround the beach, offering sweeping panoramic views of the horizon.  
UK's top 10 trending landmarks  
Over 40 British landmarks were analysed to reveal that the prehistoric monument Stonehenge is the top trending landmark to see this summer. London based landmarks feature most in the rankings, with Big Ben, Buckingham Palace, Tower of London and Trafalgar Square all making the cut.  
Stonehenge, Salisbury, Wiltshire  
Big Ben, London, Greater London 
Buckingham Palace, London, Greater London 
Windsor Castle, Windsor, Berkshire  
Tower of London, London 
Loch Ness, Scottish Highlands, Scotland 
Snowdon, Snowdonia, Wales 
Eden Project, Cornwall  
Edinburgh Castle, Edinburgh, Scotland 
Trafalgar Square, London  
Stonehenge, Salisbury: Archaeologists have estimated that this prehistoric site was constructed between 3000BC to 2000BC, and as such it was named a UNESCO World Heritage Site in 1986. The British cultural icon attracted over a million visitors in 2019 – and clearly the landmark is trending again this year, taking the top spot in the rankings.  
Big Ben, London: Arguably the world's most famous clock, Big Ben is one of the most popular tourist attractions in the nation's capital, having been built in 1859 as a symbol of the United Kingdom and parliamentary democracy. Its name actually refers to one of the bells within the clock, however the entire clock tower was named a Grade I listed building and shortly after a UNESCO World Heritage Site.  
Buckingham Palace, London: With this year being the Queen's Platinum Jubilee celebration, it's no surprise to see her official London residence trending as a landmark to visit this summer. The State Rooms are open to visitors from July-October, so travellers can gain some insight into royal life, followed by a stroll in the stunning palace gardens.  
UK's top 10 trending road trips  
The research also analysed 18 British road trips to crown Scotland's North Coast 500 as the top trending summer road trip this year. Scotland is clearly a winner for road trips, with Kintyre 66 and the South West Coastal 300 both also featuring in the rankings.  
North Coast 500, Scotland 
Snake Pass, Peak District  
Kintyre 66, Scotland 
Causeway Coastal Route, N. Ireland 
Cambrian Way, Wales 
Land of the Lakes, Lake District 
South West Coastal 300, Scotland 
Jurassic Coast, Devon 
Northumberland Coastal Route, Northumberland 
North York Moors, York 
North Coast 500, Scotland: Taking up to five days for a round trip, this rugged Scottish coastal route is well worth the 500 miles it's named after. Road trippers can take in jagged mountains, historic fishing villages, Scottish architecture and breath-taking mountain landscapes along the way, enjoying local delicacies such as Haggis and Scotch pies. 
Snake Pass, Peak District: This hill pass carries the A57 road from Manchester to Sheffield and snakes its way through the National Trust's High Peak Estate. Vast, breath-taking moorlands can be seen by visitors as well as Manchester and beyond if the weather is favourable. As its name suggests, this is a windy route with many twists and blind turns, and as such is probably best reserved for the confident driver.  
Kintyre 66, Scotland: One of the newer road trips in the rankings, the Kintyre 66 opened in 2021 and – as the name hints – is a 66-mile circular route offering remote exploration and adventure, stunning views and beautiful beaches. Affectionately known as the 'Tartan Road', this road trip zig-zags is way past various stunning Scottish islands; most notably, the isle of Arran is reachable by ferry during the summer months, and is well worth the detour.  
 A spokesperson from Premier Inn commented: "With summer now upon us, many will be looking for travel and adventure. The UK has so much to offer, so we were eager to provide a handy guide for those looking for a beach holiday, cultural landmark experience or road trip to kick off their travels." 
The full Wanderlust Travel Report can be found at:  https://www.premierinn.com/gb/en/news/2022/pinterest-travel-report.html