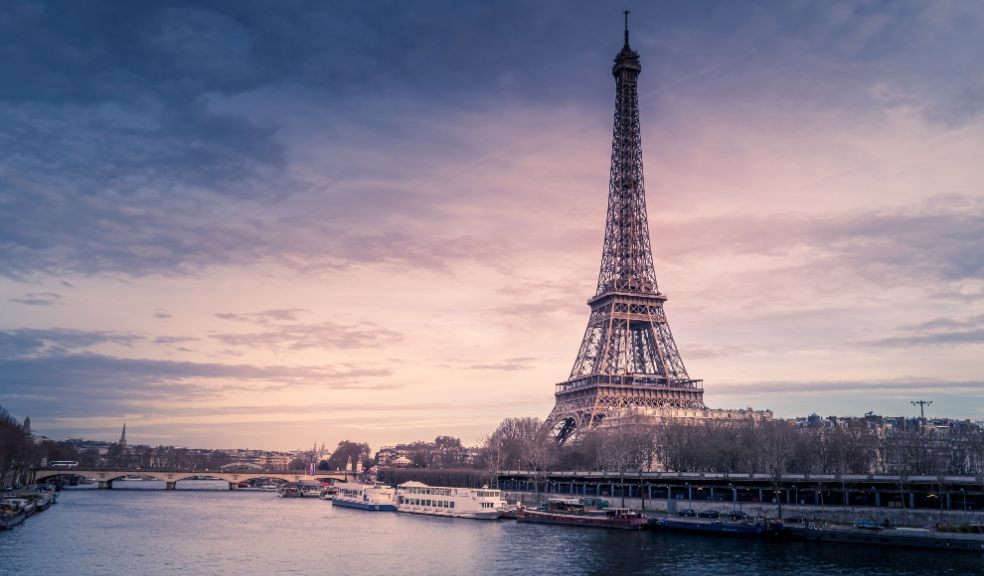 Paris Revealed As The Best Spa Break Destination
A new study by the travel experts at money.co.uk has revealed the cities with the most spas per sq. kilometre. Whilst some holidays can be jam-packed, full of activities, sightseeing and exploring, sometimes we just need a relaxing spa break to unwind and reset fully.
Paris ranks as the best destination for those looking for a relaxing break with an impressive 965 spas across the city. Paris has so much to offer visitors, from beautiful art galleries, iconic historic buildings and great shops and restaurants. However, you can also escape the chaos of the city at Molitor Spa by Clarins (the top-rated spa in Paris), where prices start at £250 (€290) for a day spa pass.
Second is Barcelona, with 5.93 spas per sq. km, the Spanish city boasts 605 spas in total. It also has one of the lowest starting prices for a top-rated spa - at just £36. The sunny climate, delicious food and vibrant culture make the city an attractive destination for travellers looking for a great long weekend away, with some of the most affordable top-rated spas to relax after a busy weekend of exploring. 
Brussels is third on the list, with 73 spas in its 33 square kilometres, where access to the top-rated spa starts at £85 (€99). Bath & Barley offers a unique spa day experience, where your pass will get you full access to spa rooms located in a centuries-old, traditional Belgium cellar, where you will find two handmade oak tubs where you can soak in beer-fermented water and a large straw bed for relaxing after bathing in beer. 
There are only five destinations on the top 20 list that are outside of Europe; including, Vancouver in Canada in fifth, Hawaii's Honolulu in 13th, New York City in 15th with one spa for every km², followed by Miami, and San Francisco is 18th. 
Top 20 cities with the most spas per sq. kilometre 
| | | | | | |
| --- | --- | --- | --- | --- | --- |
| Rank | City | Number of Spas | km² of City | No. spas per km² | Top-rated spa - starting price |
| 1 | Paris, France | 965 | 105 | 9.19 | £250 |
| 2 | Barcelona, Spain | 605 | 102 | 5.93 | £36 |
| 3 | Brussels, Belgium | 73 | 33 | 2.21 | £85 |
| 4 | Athens, Greece | 83 | 39 | 2.13 | £30 |
| 5 | Vancouver, Canada | 231 | 115 | 2.01 | £131 |
| 6 | Zurich, Switzerland | 165 | 88 | 1.88 | £85 |
| 7 | Bordeaux, France | 90 | 49 | 1.84 | £90 |
| 8 | Lyon, France | 71 | 48 | 1.48 | £136 |
| 9 | Basel, Switzerland | 34 | 24 | 1.42 | £84 |
| 10 | Chichester, England | 13 | 11 | 1.18 | £95 |
| 11 | Lille, France | 41 | 35 | 1.17 | £86 |
| 12 | Nice, France | 82 | 72 | 1.14 | £43 |
| 13 | Honolulu, Hawaii | 196 | 177 | 1.11 | £94 |
| 14 | Lisbon, Portugal | 110 | 100 | 1.10 | £43 |
| 15 | New York City, New York | 784 | 784 | 1.00 | £130 |
| 16 | Miami, Florida | 140 | 143 | 0.98 | £150 |
| 17 | Dubrovnik, Croatia | 20 | 21 | 0.95 | £51 |
| 18 | San Francisco, California | 113 | 121 | 0.93 | £57 |
| 19 | Porto, Portugal | 38 | 41 | 0.93 | £43 |
| 20 | Norwich, England | 32 | 39 | 0.82 | £100 |