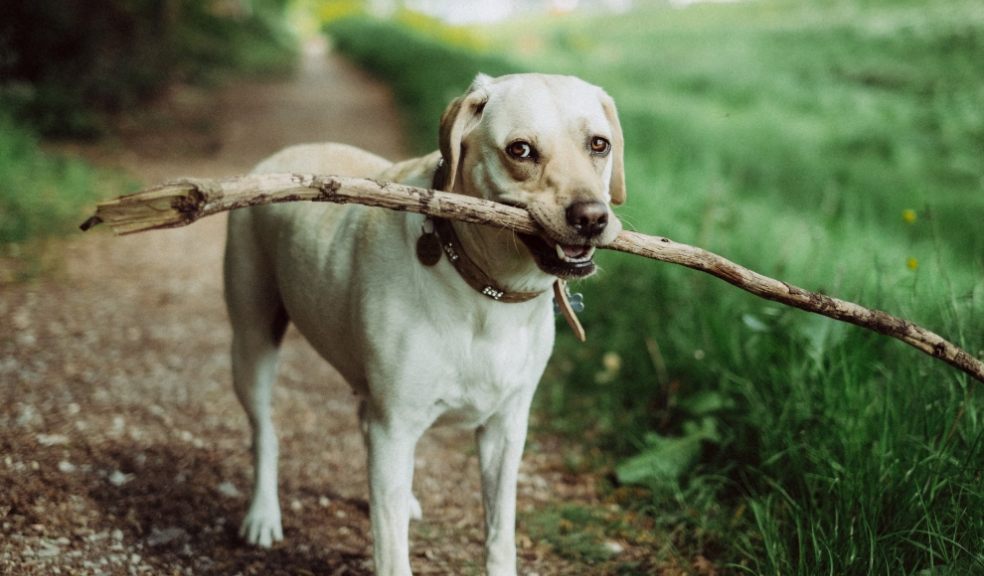 Take your pups for a walk in these picture perfect locations in the South
In an index completed by Essential Living, these dog-friendly botanic gardens have been crowned the best in the South for strolling through the meadows with your four legged friends.
Essential Living has trawled the internet to see which public gardens around South England are the largest and most dog friendly, accessible, and have the best amenities such as local cafes and pubs.
Based in Wiltshire, the stunning Stourhead House and Gardens is a world famous lakeside attraction, and has a perfect Tripadvisor rating of 5/5. With the cooling presence of the lake, shady pathways under magnificent tree canopies and even a hidden grotto to discover, Stourhead's garden is the perfect place to take a stroll with your pooch on a summer's day. 
The gardens lake is set amongst picture-perfect lawns, and throughout spring and summer create a wonderful backdrop and the lakeside walk looks particularly fresh and vibrant after a shower. 
Situated in Bodmin, Lanhydrock's magnificent late Victorian country house, garden and wooded estate is one of South England's best dog friendly gems. The estate has gone to lengths to make sure you and your pets have the best experience, so stop off for a refreshing snack or drink at the Park Café or The Stables tea-rooms where waggy tails are welcome. You'll find drinking bowls and dog biscuits (for a donation) to keep your pet happy here.
The stunning location of Hever Castle and Gardens, situated in Hever, is the stuff of fairytales, encouraging an unsurprising 79,603 Instagram hashtags. Surrounded by a moat, the garden also offers jousting and archery shows - which also offer the option to take some great pictures for the 'Gram. With 63,600 Instagram followers, it is no wonder that this stunningly scenic area is so high up on our list of picture-perfect castles and gardens to walk your dog.
Based in Devon, the tropical garden of Coleton Fishacre is bursting with colour as summer arrives. From fiery hot borders to calming pastel perennials and wandering down paths, Coleton Fishacre welcomes dogs in their enchanting gardens. There are water bowls in the courtyard for thirsty pooches and in the summer the cafe serves doggie ice cream. 
Take your dog to this garden lovers' home for all seasons, with an extensive yet intimate garden set around its romantic house and ruins. Based in Haywards Heath, Nymans Castle and House boasts over 600 rose bushes representing 115 varieties, so it's no surprise that their scent carries a long way throughout the garden, particularly on a warm summer's day when the flowers are heated gently by the sun. 
6 Bicton Park Botanical Gardens
Prepare to be enchanted by Bicton Park Botanic Gardens, with over 64 acres to explore, spanning nearly 300 years of gardening history, the park is home to many rare and beautiful species, collected from around the world. Enjoy lunch with your pooch whilst overlooking the Italian Garden. Enter one of Devon's best dog friendly attractions for £1 per pooch.
7 Pashley Manor Gardens
At Pashley Manor Gardens, you and your dog will discover 11 acres of beautiful borders and vistas – the culmination of a lifetime of passion for gardening, an appetite for beauty and an admiration of the tradition of the English Country garden. These award-winning gardens, on the border of Sussex and Kent, are family owned and maintained – visitors often express delight at the attention to detail displayed throughout and the intimate, peaceful atmosphere.