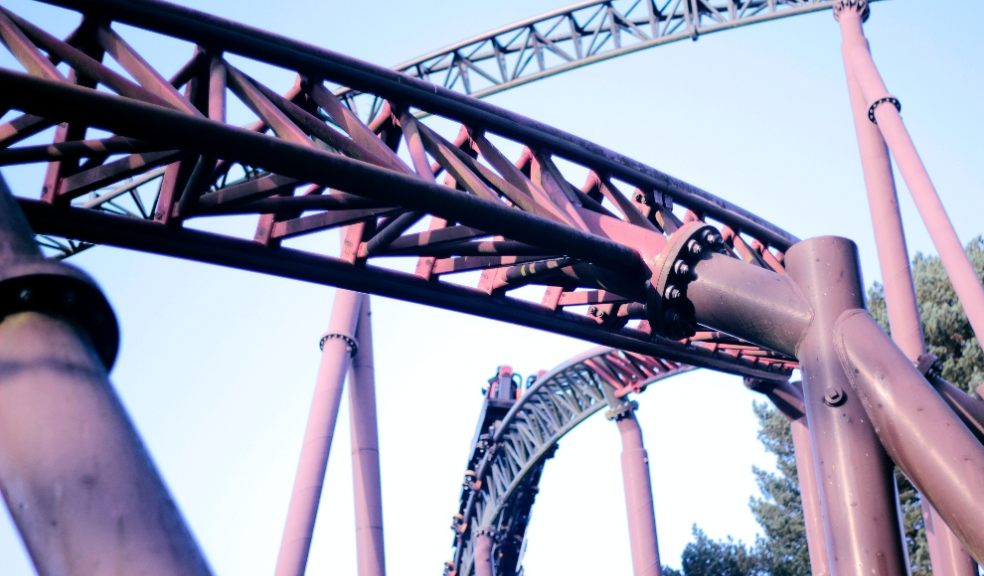 Alton Towers named UK's best value theme park
Large cottage accommodation provider Big Domain has crunched the data to find out which of the UK's theme parks offer the best value for money by comparing the number of rides, cost of entry, parking fees, TripAdvisor ratings and Instagrammability. Here are the places that made the top 10 for cheap thrills this summer: 

Alton Towers, Staffordshire
Coming in first is Alton Towers in Staffordshire, and with a 4/5 satisfaction score, it's no surprise that the park has over 2 million visitors in a typical year. With 40+ rides to choose from, including 10 roller coasters, there is something to please everyone, whether you're a thrill seeker waiting to drop on Oblivion or keen to spend the day pottering around Cbeebies Land. It's also the most Instagrammable theme park, racking up over 400,000 hashtags from visitors. Although it costs £150 for a family of four to visit, the sheer number of rides means the price per ride is just 90p. Be sure to book in advance though, as doing so can save you around £29 per ticket, totting up to approximately £116 for a family. 
Legoland, Windsor
In second place is Legoland a fantastically inclusive park for all ages and all heights, with more than 22 rides without height restrictions, perfect for the little kids. But that doesn't mean there isn't plenty to appeal to the adults (and big kids) too - with 45+ rides, including 6 water rides and 4 rollercoasters, meaning the cost is just 58p per ride. That's not to mention the intricate artwork on show at Miniworld, where famous landmarks from across the globe have been recreated in miniature, and LEGO Mythica, the UK's first flying theatre ride! Be sure to book this adventure in advance as it'll save you around £30 per ticket, £120 per family, which is a huge saving.
Flamingo Land, North Yorkshire
Next up is Flamingo Land, which has 52+ rides, and if you rode them all on the same day, it would average out at around 55p per ride! It's home to Mumbo Jumbo, a record-breaking ride for having the most extreme drop in rollercoaster history - one not to miss if you're an adrenaline junkie. On the opposite end of the spectrum, the park also has around 13 rides with no height restrictions, meaning it's also a good option for younger kids who may not meet the criteria for some of the larger rides. Its low cost, 3.5/5 satisfaction score and 73k Instagram hashtags have helped Flamingo Land to claim third place.
Drayton Manor, Staffordshire
Drayton Manor has an average satisfaction score of 4/5, so it is not only excellent value but also highly rated by its visitors. With 47+ rides, there is something for every member of the family. Thrill-seekers will be drawn to the likes of Shockwave, Europe's first Intamin stand-up coaster and still only one of two, and Thor an eagerly awaited Disk-O Coaster due to open this spring. The kids will be thrilled by all the rides in Thomas Land!

Crealy, Devon
At just £96 for a family day out, Crealy comes in as the park with the cheapest average cost per ride (just 40p!) Crealy is undoubtedly one of the most budget-friendly options that made our best value list. It has 60+ rides making it one of the best for variety and is situated in Devon, a real family favourite holiday destination. There are also more than 200 animals that you can meet on-site - which is why we're not surprised that it's been voted Devon's best day out for a staggering eight years running!

Also featured in the top 10 are:
Drayton Manor, Staffordshire
Thorpe Park, Surrey
Paultons Park, Hampshire
Twinlakes, Leicestershire
Chessington, London
Despite not making it into the 10 best value theme parks, there were a few others we thought deserved a special mention, including:
Wheelgate in Nottinghamshire is the most budget-friendly overall price at just £62.80 for a family of four. 
Lightwater Valley in North Yorkshire was the cheapest option for families with babies or toddlers at just £33 for two adults with two babies in tow. 
*Average cost is based on two adults and two children visiting the park in peak summer periods and includes any parking costs.

**Data collected between in May 2022 direct from individual theme park sites.