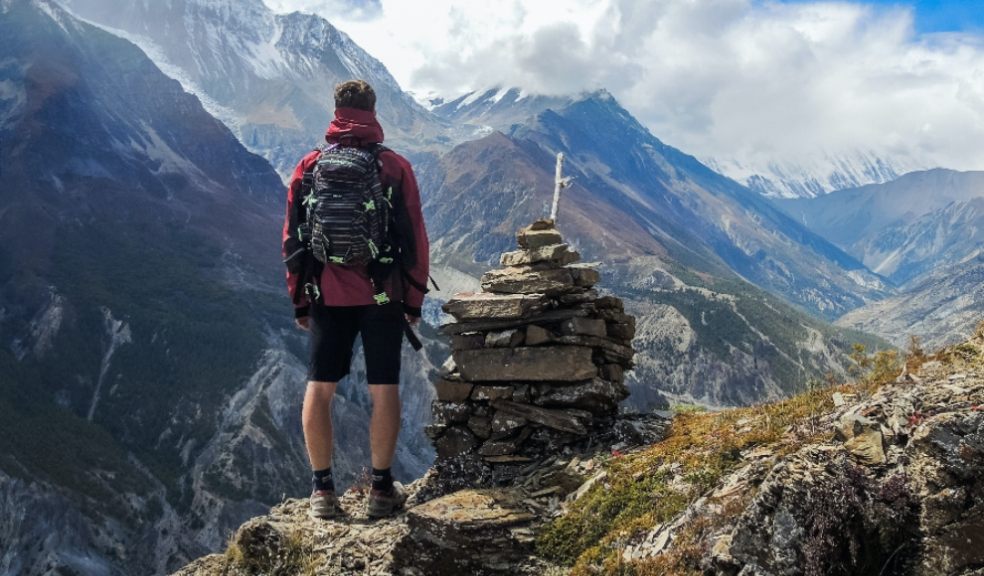 Experts Share The Benefits Solo Travelling Has On Your Mental Health
Travelling alone may not be for everyone, but recent data has shown a 73% increase in people searching Google for solo trips. Plus, with over 7.3 million uses of #solotravel on Instagram it's clear this is a trend that's here to stay. 
But other than experiencing incredible destinations, what are the benefits of travelling alone? Holiday cottage company Lyme-bay Holidays along with mental health expert Ray Sadoun and Dr. Deborah Lee, have explored how travelling solo can boost wellbeing.
Build confidence
From eating out alone to visiting attractions, and even staying in a new place by yourself, solo travel can be daunting, however this can have a huge impact on developing independence.
If you're lacking in confidence, Ray Sadoun says "The best way to combt this is to make small changes to your travel without pressuring yourself to improve overnight. For example, do something as small as going to the cinema alone and practice not worrying about what others may be thinking. Then, try a day trip by yourself, then a short holiday, and by that time, you may feel confident enough to do long-term travel on your own."
Personal enjoyment
Travelling alone means that you're free to spend time with yourself and experience the things you truly enjoy doing without compromise.
"When you travel by yourself, you only have yourself to answer to. You can do exactly what you want, any time you want. This means you are not at the beck and call of anyone else and can just be yourself. Travelling alone helps you become truly independent." Dr Deborah Lee from Dr Fox Pharmacy had to say. 
Gain social skills
When it comes to socialising, it's a lot easier to spend your free time within the boundaries of your close family and friends. Travelling solo creates the opportunity to meet new faces, hear new stories and open yourself up to forming new relationships. 
Dr Deborah Lee had to say "Many people suffer from a lack of self-confidence. But when you travel alone, you are left with no alternative – you just have to approach other people and speak up! Travelling by yourself forces you to make new personal connections. In fact, the more you get used to this, the easier it gets, so you will find your self-confidence improves in leaps and bounds - along with your communication skills!"
"Taking time away for yourself can be a perfect opportunity to refine all of your interpersonal skills and confidence. It can also be a great excuse to travel and see new places as well as meet new people" Ben Matthews, Lyme Bay Holidays added. 
Improves decision making skills
It's easy to rely on others to make our decisions for us, but when you're travelling alone all the decision-making falls to you. This may seem intimidating but pushing yourself out of your comfort zone and building these skills will play a vital role in improving your overall wellbeing. 
Dr Lee had to say "When you travel alone, you do not have to do anything just because it's part of a group activity. You can think about you, yourself, and what matters to you. You can reassess your values and beliefs. When you travel alone you start to make decisions for yourself about things that in the past you didn't realise were so important."