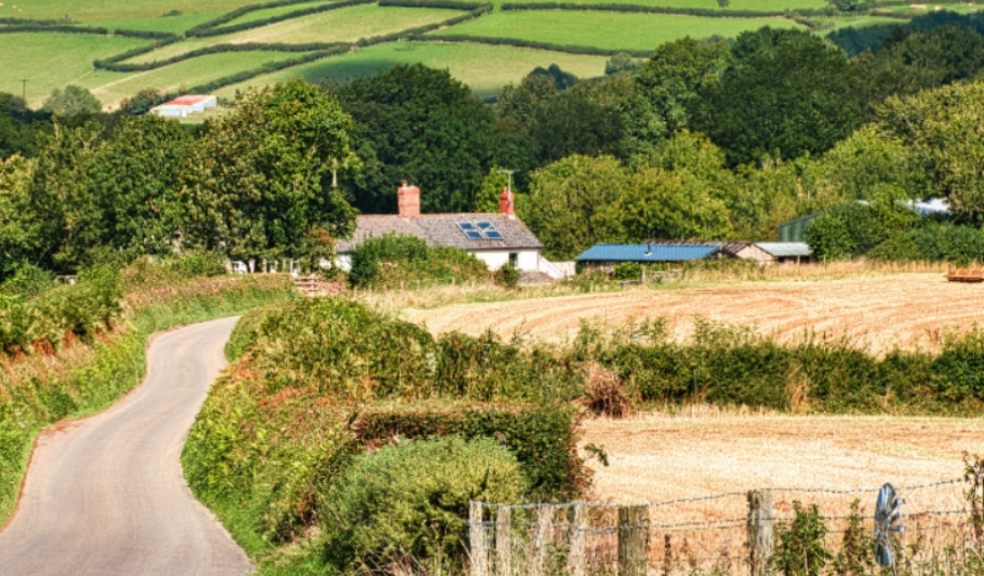 The Most Scenic Stays in Devon For Your Picturesque Staycation
Devon is best known for its winding roads, beautiful scenery, luscious greenery and quaint architecture. But where are the most scenic spots to camp and glamp for your next picturesque pitch up in Devon?
With travel restrictions and flight cancellations still causing chaos amongst British tourists itching for a holiday, it is unsurprising that many holidaymakers are ignoring their passports and loading up their cars for a staycation in the UK. 
Renowned as one of the most popular staycation spots in the UK and drawing in thousands of tourists throughout the year, Devon has a lot to offer, from lakes and beaches to the best dog walks in the area.
The camping and glamping experts at Pitchup have compiled a list of Devon's most popular camping and glamping sites, with nearby beautiful beaches, alluring lakes and desirable dog walks - making it easier than ever for you to enjoy the great British summer time.  
Beautiful Beaches
1 Ruda Holiday Park - Croyde
First on the list is the glorious Ruda Holiday Park. A few steps from Croyde Beach, the campsite allows you to breathe in the crisp, salty sea air as soon as you wake up in the morning. 
Not only this, but the site also offers wetsuits, surfboards, and surfing lessons to keep the kids entertained. 
For more water-based fun, why not explore the extensive tropical indoor pool complex, complete with rapids and waterfalls?
2 Hidden Valley Park - Ilfracombe
For more beach fun, get on down to the Hidden Valley Park, quietly nestled away in Ilfracombe. 
Perfect for people looking for something off the beaten track, as the tranquil campsite is tucked into a secluded wildlife park - making it great for nature trails. 
Idyllic Croyde Bay is a mere 15-minute drive away, while the crystal-clear stream running through the site is guaranteed to offer a replenishing atmosphere. 
3 Ladram Bay Holiday Park - Jurassic Coast
Despite being named the Jurassic Coast, you don't have to start preparing for a swarm of T-Rexes and pterodactyls. Instead, make sure you pack your swimsuits, as you won't be able to resist taking a dip in the alluring, sun-kissed ocean. 
Complete with a private beach and secluded bay, this park is the ideal location for people looking to switch off from the world for a while. Packed with several play areas, a golf course and a pool complex, this scenic site has something for all the family. 
Alluring Lakes 
1 Rocombe Valley Retreat - Newton Abbott
If you need something stiller and calmer to relax and unwind, then this glamping retreat could be the perfect destination. 
With three fishing lakes within walking distance from the site, you have the option to embrace your inner angler or, instead, go down to the waterside for a quiet read. 
Complete with a scenic, rural pub 15 minutes away, this site offers the freedom to recharge with a restful pint or soft drink after a day of exploring. 
2 Riverside Caravan and Camping Park - South Molton
If you have been searching for a location that has it all: a pub, a restaurant, three fishing lakes, 70 acres of land to run around on and luscious woodland, then Riverside Caravan and Camping Park is calling your name. 
Exceptional for people travelling with small children, an on-site shop and play area mean that you don't have to travel far for amenities or entertainment. The country club and bar offers local ciders and lagers, allowing you to truly get a taste of the area. 
During quieter moments, you can escape to the peace and quiet of one of the spectacular lakes, brimming with wildlife and sumptuous greenery. 
3 The Old Barn Campsite - Dunsford 
Finally, we have The Old Barn Campsite, offering a truly unique wild camping experience. Do you love the great outdoors and hate feeling weighed down by the burden of technology each day? Then come and dip your toes into the ultimate taste of freedom. 
Prepare to embrace your inner Bear Grylls, as this intriguing site does not come equipped with shower blocks. 
However, you can start your day with a refreshing dip in the River Teign, allowing the natural properties of the freshwater to replenish your senses. 
As you can pitch your tent wherever you like, you can be as close to the river as you'd like, making it easy for the gentle sound of the current to lull you to sleep.
Desirable Dog Walks 
1 Watermouth Valley Camping Park - Ilfracombe
If, like most of the British population, you would rather walk on hot coals than leave your dog behind for a few nights, then take a trip to Watermouth Valley Camping Park. 
The first thing you will notice is acres of lush green grass as you take in the secluded valley, allowing you to forget about work and responsibilities for a few days. 
As well as this, Woolacombe beach is a 25-minute drive from the site, making it ideal for pooches that love to take a dip in the sea. Expect tonnes of family fun, laughter and memories made here. 
2 Hartland Caravan and Camping Park - Hartland
Calling all lovers of outdoor activities, including lengthy dog walks: Hartland Caravan and Camping Park is here! The dog-friendly campsite is a mere 10-minute drive to Mouthmill beach or an even more enjoyable tranquil walk for you and your furry companion. 
The Tarka Trail is also close by, which allows you to take a stroll along the coast to visit quaint, quiet little Devon towns such as Bideford or Great Torrington.
What's more, the site is in a charming little village, proudly offering a host of rustic pubs and restaurants to choose from. Pop into the Kings Arms or the Hart Inn for a well-deserved drink (and a bowl of water for your pooch). 
3 Langford Farm - Honiton 
Last, but certainly not least, on the list is Langford Farm. Despite offering a rural taste of the countryside, the site is conveniently placed half a mile from the A30 and A35 - making getting there and back as effortless as possible. 
Whether you and your furry friend are interested in exploring the local cafes and shops or want some time to recharge your batteries, this location will have something to offer. 
The Jurassic Coast is a 20-minute drive away and packed with stunning dog walks, while Exeter is 30 minutes away. 
With no shower or toilet facilities at this site, this destination truly allows you to get back to basics and forget the outside world for a while.