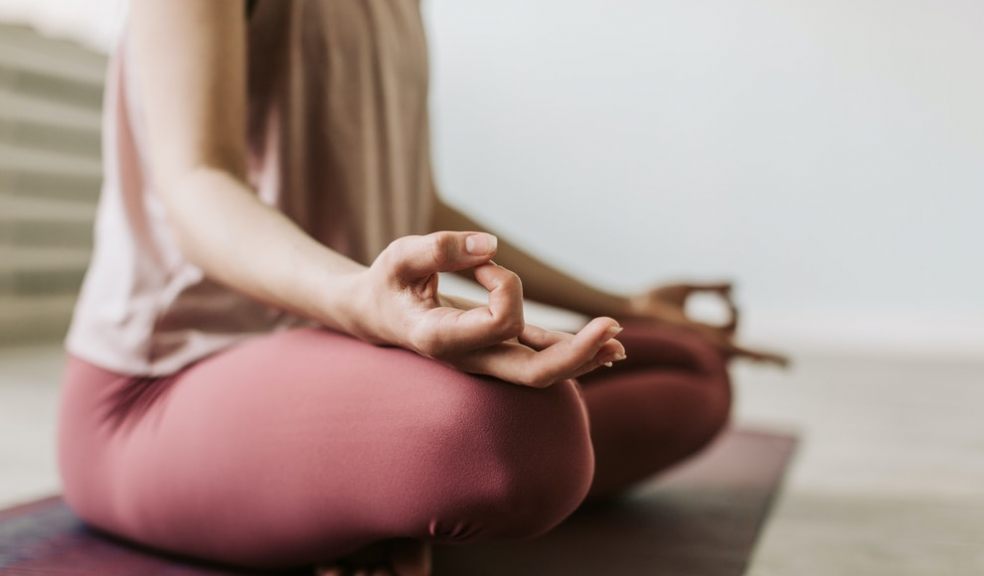 7 Simple Swaps to Achieve a Healthier and Happier You
Most people would say that good health and happiness are the two instrumental components of a well-lived life. While material things can bring temporary pleasure, it's all about what's going on inside that matters, rather than a flashy car or the latest designer handbag.
You're only on planet earth once, so if you've taken a step back to analyse your current life and believe you could get more fulfilment, making some simple swaps can really make a big difference. From changing what you eat to becoming more active, here are some changes you can make today to achieve a healthier and happier you.
Swap Sweet Treats for High-Fibre Snacks
Let's face it, we're a nation of sweet treat lovers! From cakes to biscuits, chocolate to candy, while the odd treat isn't going to do much to your health and waistline, too many sweet treats can wreak havoc on your physical and mental wellbeing. The next time you're searching for a sugar fix, it's time to resist temptation and leave the cookies alone!
Whether you're at the office, slouched on the sofa, or out and about, we get how easy it can be to pick up something sugary and yummy to keep you going. However, if there's one swap that can help you be healthier, it's those packed with fibre. Whether you have some fruit or nuts, their fibre will keep you feeling fuller for longer. This will mean you aren't as tempted to grab something else, and you'll be consuming fewer calories! We're not suggesting you can never have anything sweet again. But, it's wise to see such treats as a luxury, rather than the norm.
Swap Seated Meetings for a Walk-And-Talk
If you're a business owner, a large part of your day-to-day operation will be spent in meetings. From engaging with clients to talking with employees, the next time you've got a meeting booked, why not go against the norm, and opt for somewhere out of the boardroom? We all know how sitting down for hours on end isn't good for our health, so to get some exercise into your day while keeping the company running on track, a walk-and-talk may be the perfect solution!
When it comes to walk-and-talks, it may be easier to do this on a one-on-one basis. But, if you've got a team of employees who are just as health-conscious, you could all get out and about and go for a stroll. Once you're in the fresh air, this can be brilliant for reducing stress, anxiety, and boosting productivity all around. It's even believed exercise can make you more creative, which is something that is sure to benefit your business long term.
Swap Smoking Cigarettes for Vaping
For those who smoke, we don't need to bang on about the dangers attached to the habit. We're sure you already know how bad smoking is for your health. However, if you've decided now is the time to quit, there's a long road ahead. If you're struggling to kick the habit and don't feel you can say goodbye to nicotine just yet why not consider vaping?
Vaping is considered much safer than cigarettes. While tons more research needs to be carried out regarding its long-term effects, vaping is useful for those who are looking to quit or at least cut down on smoking. If you're about to start your vaping journey, look no further than Justjuice-Eliquids.com. They have a huge selection of Nic salts e-liquids that are perfect for those looking to cut down on smoking. You can choose from a variety of flavours to suit your needs.
Swap 10 Minutes of TV for Meditation
When we're stressed, many of us get on the sofa armed with snacks and switch on the TV. If you resonate with this, while you may think watching TV is great for reducing stress, there are other tactics you can try out that can provide all kinds of benefits, such as meditation. 10 minutes of meditation can instantly relieve tension and help clear your mind.
If you have never tried meditating before, don't stress! There are lots of classes both in person and virtually you can sign up for which can help you get the gist of it. Meditation comes in many forms, so try and give it a go. You can download a meditation app on your phone, meaning you won't have to move a muscle to get started!
Swap Social Media Time for Some Extra Sleep
It's safe to say we're a nation of social media addicts. From the young to the old, millions upon millions of us scroll on Facebook. While there are benefits of using social media, like keeping in touch with loved ones, too much screen time isn't good for your general health and wellbeing. If you find yourself scrolling on your smartphone till the early hours, it's no surprise if you wake up feeling groggy and unrested!
One of the best things you can do is put your smartphone out of sight in favour of getting more kip. A good night's sleep will give you the energy, drive, and ability to get through the day ahead. Whether you've got a busy day at the office or kids to run around after, getting more sleep is sure to benefit your overall health and wellbeing.
Swap Listening to Music for Dancing to Tunes
Lots of us enjoy putting our headphones in, getting onto Spotify and listening to some songs. Whether you're a pop lover or rock is more your thing, rather than sitting down and nodding your head to the tunes, why not get up and have a dance? After all, there's no one watching!
When you have a dance around the living room or kitchen, this can help keep you fit and active. You already know how great exercise is for your physical and mental wellbeing, so if you find you can't stop tapping your feet to a tune, standing up and having a dance can benefit your health by lifting your spirits and keeping your energy levels up.
Swap a Glass of Wine for Sparkling Water
When you arrive home after a stressful day, you're forgiven if you head straight to the fridge for a glass of wine. While one or two glasses a week aren't going to do much harm, if you're getting through a bottle of fizz each night, this soon adds up and can lead to anxiety, and depression, not to mention an increased waistline.
It may be time to put down the wine and opt for sparkling water instead. This will give you the fizz you're after. To give your glass a kick, adding some fruit to the mix can do wonders. Whether it's a slice of lemon or lime, you can pretend it's a glass of wine without worrying about the health effects and calories!
No one is saying you have to climb Mount Everest or give up all the things you love to be healthier. If you make small swaps like those listed above, you'll be on your journey to achieving a healthier and happier you!
Now is the time to take action. The only thing stopping you from living your best life is you! When you make changes and feel better in yourself, this will help you flourish in all sorts of ways. If anything, you'll wonder why you never made these swaps sooner!