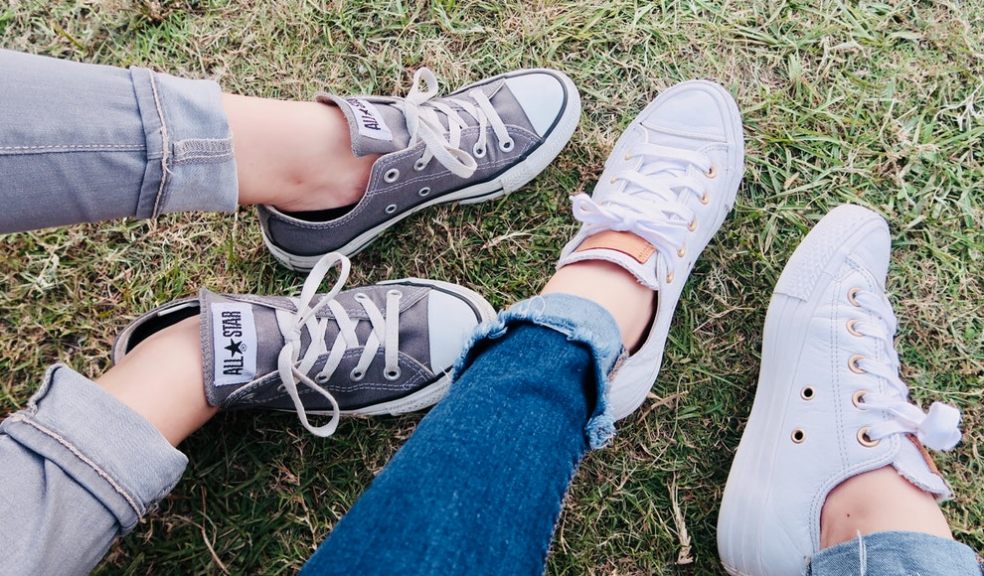 Converse Chuck Taylor: How the Shoe Got its Name
Did you know that Converse sells more than 270,000 pairs of shoes each day? Arguably the most iconic option that people go with when it comes to Converse shoes is the Converse Chuck Taylor. What started out as a shoe tailored for athletes to perform at the highest levels gradually turned into a fashion icon and a collector's item for sneakerheads.
It's important to understand and appreciate the history of iconic things, and the Converse All-Stars are no different. If you're a big fan of these classics then you owe it to yourself to find the nearest rabbit hole to learn about the Chuck Taylor All-Star shoes.
Luckily for you, you've discovered the perfect article to take a deep dive into everything that made the Chuck Taylor the classic, must-have sneaker for any sneakerhead worth their salt. Keep reading this article to learn more about the history of Converse shoes today!
The History of the Converse Chuck Taylor
The history of the Converse Chuck Taylor takes you back more than 100 years to the founding of the Converse Rubber Company in 1908. You can trace the origins back to Malden, Massachusetts for these classic athletic shoes. What set Converse apart from other shoe companies of the time was the use of a rubber sole for the shoes.
It also coincided with the invention and the growth of the game of basketball in the United States of America. It was a matter of time before the Converse Chuck Taylor found its way onto the hardwood of basketball courts nationwide. Interestingly, the Chuck Taylor was launched under the shoe name "Non Skids".
The shoes used a combination of canvas material mated with a rubber sole mixed with a bit of cushioning in the insole, heel, and arch of the shoe. These shoes were designed for getting the best traction possible no matter the conditions.
The name Chuck Taylor became forever associated with Converse shoes when a basketball player by the name of Chuck Taylor became a salesman for the Converse shoe brand. Mr. Taylor was an expert when it came to the areas where basketball shoes were lacking in the early 20th century.
This expertise made Chuck Taylor the perfect person to tailor what the Converse shoes brought to the table. At his behest, Converse changed its design to make the shoes more flexible while also providing additional ankle support for the wearers.
The 1936 Olympics
It's no secret that Converse shoes are associated with the game of basketball, but the big break for these iconic shoes came at the 1936 Summer Olympics. The Converse Chuck Taylor was the official shoe of these Olympic Games. The design got altered by using red, white, and blue to provide a patriotic feeling for the American athletes participating in the games.
This colorway ended up becoming one of the most classic styles offered by Converse shoes and it is still a big hit almost 90 years later. The Olympic Games also brought the Chuck Taylor All-Star to the forefront of the athletic footwear world.
Life After Sports
As time went by, other major shoe brands started to make some headway in the athletic shoe market. Big shoe brands like Nike and Adidas gained stronger footholds while the Chuck Taylor became less relevant on the court. That might sound like doom for Converse shoes, but it led to a renaissance away from the world of sports.
These comfortable and stylish shoes found a new home in the world of casual shoes and clothing. The 1970s brought a whole new world of colorways as well as a low-top Chuck Taylor option. These shoes also appealed to a wide range of crowds that were looking for a new avenue for self-expression.
It's hard to find someone in the modern United States that doesn't own at least one pair of these classic sneakers. You can pair them with almost any outfit or style and your feet will always be comfortable with the flexible and breathable design. The overall DNA of the shoe is well intact generations later and will remain for many to come.
The Pros of Wearing Converse Chuck Taylor Sneakers
There are a number of pros that come with choosing to purchase and wear Converse All-Stars. These shoes are a great option if you're looking for shoes that offer a minimalist appeal while also allowing for a certain degree of expression. Here is a closer look at the main reasons why you need to get some Chuck Taylor sneakers on your feet.
The Fantastic Price
Shoe prices, like all other types of prices, are through the roof in 2022. One thing that makes the Chuck Taylor stand out from the rest of the pack is the price that you'll pay in order to get a pair. You can get a big brand name at a minimalist price if you opt to go for Converse shoes rather than Air Jordan or Yeezy sneakers.
The average pair of Air Jordans at the retail price will sell at close to $200. Meanwhile, Yeezy sneakers are selling for more than $1,000 on shoe markets. That's a great way to blow through your savings unless you've got some extraordinary wealth at your disposal.
These shoes also cost more because there is a limited supply that gets sent out to shoe stores. Even with inflation, the classic Chuck Taylor sneaker remains an affordable option that is a perfect compliment for your wardrobe. You can find a new pair of Chucks for as low as $30 if you know where to look or you catch a sale.
You can expect your special edition Converse shoes to cost a bit more, but that is a result of the limited supply and the unique design that you'll get to rock no matter where you go. The most popular colorways should be easy to find at a shoe store near you. That means no stressing over getting a pair of black, blue, red, or white Converse shoes when you want to add to your shoe game.
The Style of Converse All-Stars
Another big pro of choosing to wear Converse shoes is the style and the overall aesthetic that they bring into your life. If you're a sneakerhead then you know the importance of keeping your sneakers spotless no matter where you go. That said, the Chuck Taylor looks fantastic even when they're a bit scuffed and worn looking.
The great thing about Converse shoes is that a bit of dirt or a bit of wear is great for adding a bit of character to your look. They're also a wonderful canvas (pun intended) for expressing yourself and showing off your artistic abilities. You can create some amazing styles and looks with your Chuck Taylor shoes with some markers and a bit of creativity.
If you don't have faith in your artistic skills then that's okay because Converse shoes allow you to customize your Converse All-Stars directly through them. You'll get to pick out the color of everything down to your shoelaces and create your perfect shoe. There are also constant collaborations that are getting released if you're looking to add a new casual shoe to your wardrobe.
The Chuck Taylor Community
If you're into cars then it's quite possible that you've encountered the "Jeep Wave" or the "Biker Wave". These subtle hellos are a sign of a tight-knit community, and that is what you're signing up for when you decide that you want to purchase a pair of Converse All-Stars.
There is a big community surrounding these iconic shoes, so you need to expect your fair share of other Converse fans that comment and compliment your shoes when you're out and about. There is an unspoken bond that you'll notice and feel when you see other people out and about in their Converse shoes.
The Chuck Taylor All-Star is also a bit of an enigma since it is the shoe of choice for those that have an independent streak while also holding sway with the trendy crowd that loves a classic casual shoe. It's quite common to see famous entertainers and athletes wearing these shoes when walking through town.
It's possible that you won't feel like you match up perfectly with everyone wearing Chuck Taylor shoes, but your love of these fun shoes transcends any differences. You're gaining a new family in addition to new shoes.
Consider Purchasing a Pair of Converse Shoes Today
Converse shoes have been a big name in the shoe industry for more than a century, and the shoe that helped them rise to prominence is the classic Converse Chuck Taylor shoe. This shoe started as a shoe for basketball players to give them the support and traction that they need to perform at the highest level. From the hardwood to the Olympics, the Converse All-Stars found themselves on the feet of the best athletes in the world.
They're also the go-to casual shoe for rappers, singers, actors, and entertainers around the globe. Everyone should have a pair of Converse shoes in their closet.
For more helpful and fun articles on a range of different topics, check out the rest of our blog today!