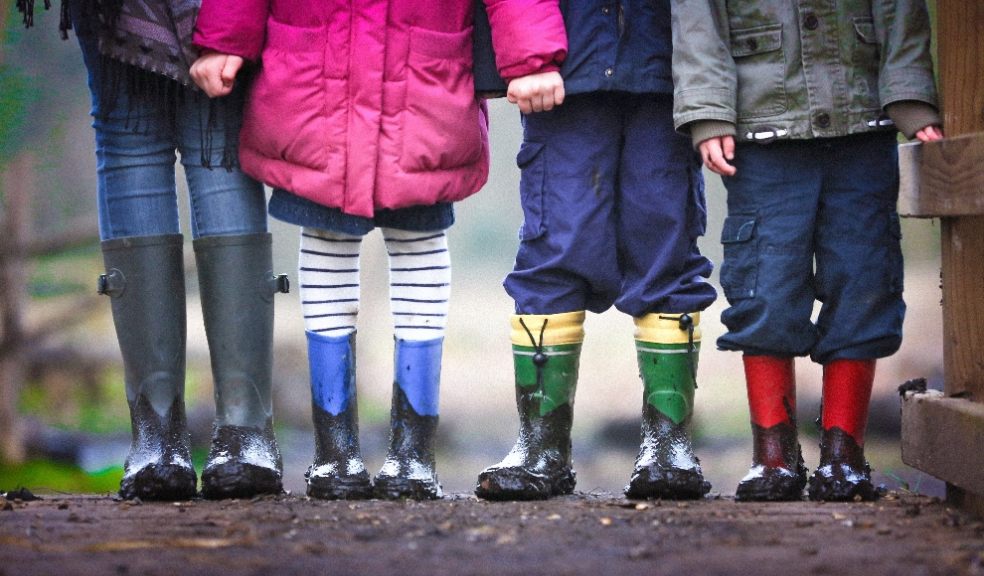 Children become more charitable in response to Ukraine war and COVID-19
UK children have given or raised money for a charity five times on average in the past two years, with a third (31%) of them becoming more charitable in response to wars in Afghanistan and Ukraine and the COVID-19 pandemic.   
New research by Save the Children found that over three-quarters (79%) of children agreed that when they raise money for charity, they feel good knowing that they are helping people and making a difference. 
And these young caring children are not alone in their thinking, as research found that almost four in five (79%) of seven –14-year old's wish they could do more to help their peers affected by serious problems or disasters.  
International children's charity Save the Children has seen community fundraising increase tenfold in the past two years and they have seen an 80% increase specifically in young fundraisers.  
Research conducted by insight consultancy Beano Brain, also revealed that 68% of children want to raise money to help make sure that children in the UK and around the world have food to eat, followed by ensuring children have a home (65%) and can get medicine when they're sick (63%).   
In response to this new generation of fundraisers, Julia Donaldson, author of favourite children's book The Gruffalo, is launching a new fundraising campaign for Save the Children UK called The Fun Raisers, which encourages children to use their creativity and kindness to raise money for their peers around the world. The campaign has been inspired by Julia's true childhood story of selling bluebells from her friend Mary's garden to raise money for Save the Children. 
Previous Fun Raisers* include 12-year-old woodwork prodigy Gabriel Clark, who raised £255,000 after thousands entered a raffle for a bowl he made himself, and siblings Evie and Rowan, 13 and 11, who bravely shaved their heads to raise over £3,000 after seeing images of the Ukraine war online and discussions in school.  
The children hope that the money they have raised will go towards children having warm clothes, food to eat and a safe place to sleep at night.  
Evie said: "Children are definitely more powerful than we're credited for. I've noticed a lot of people have said about how young we are when they hear about what we're doing – in fact, most people have." 
On fundraising £255,000, Gabriel said: "I hope that the money can help Save the Children to provide more support to kids who've been impacted by the conflict with things like food, water and a safe place to sleep." 
Seven-year-old Mu'adh from Berkshire completed his second fundraiser for Save the Children during Ramadan, by cycling 200km in and around Berkshire. 
He was inspired to raise money for the charity after watching a video of Syrian children drinking dirty water and unable to go to school because of the war. On raising over £4,000, Mu'adh said: "My heart feels happy that I could help someone. I know that if I was in their situation, I would love it if someone helped me."  
As part of her support for the campaign, Julia Donaldson has written 'Bunches of Bluebells', a one-off book sharing her story and experience of her childhood fundraising, which was auctioned off to raise funds for Save the Children.   
Julia Donaldson, author of award-winning books The Gruffalo and Room on the Broom said, "I'm delighted to be the founding member of 'The Fun Raisers' and hope to encourage children across the UK to use their talents and ideas to make a difference to children everywhere. I like the idea that my personal story might inspire a new generation of fundraisers and help Save the Children support less fortunate children around the world who might be affected by hunger, conflict, or climate change."  
Lisa Aubrey, Head of Community Fundraising, at Save the Children UK said: "We are so grateful to have such amazing young fundraisers, full of creativity, courage and drive, to help support those impacted by hunger, conflict, climate change and the pandemic. Our ambition to make the world a better place for children simply couldn't happen without young people's efforts. We hope that our new children's fundraising campaign will inspire children to raise money in whatever way suits them best to help make sure children keep safe, healthy and learning across the world."  
Helenor Gilmour, Director of Insight and Strategy at Beano Brain said: "At Beano Brain we have been reporting Gen Alpha's "Cool to Be Kind" attitude for the last few years but it's clear that their want to help more (79%) is translating into real action.  Since cheering us all through lockdown with those fabulous rainbows and whilst protecting their beloved grandparents, they've now shifted their attention to children like them, donating on average 5 times since 2020.  
"It's abundantly clear that this activist generation are also prepared to walk the walk. If the trend continues, which we at Beano Brain are sure it will, it will be fascinating to see how they put their creative talents, imaginations, and resources to work to make a difference to the world they inherit."