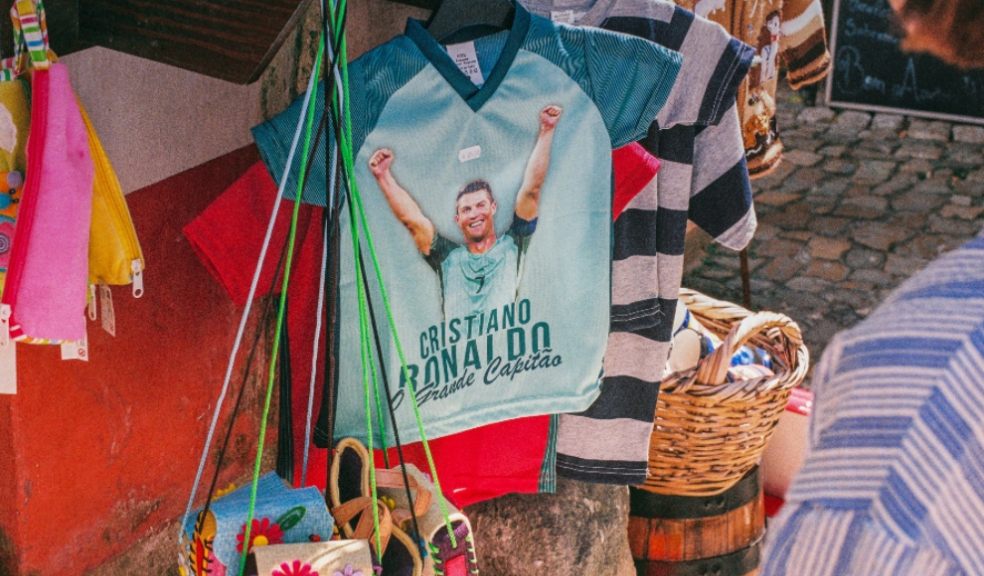 Cristiano Ronaldo named world's most marketable athlete for 2022
Portuguese soccer icon Cristiano Ronaldo has been named the most marketable athlete on the planet for 2022, with the Manchester United player coming out on top in SportsPro's latest global rankings.
The five-time Ballon d'Or winner, 37, secured a commanding Marketability Score of 91.21 out of a possible 100, putting him some distance ahead of now-retired tennis star Serena Williams in second and seven-time Formula One world champion Sir Lewis Hamilton in third. 
Now in its 13th year, SportsPro's 50 Most Marketable (50MM) platform enables sports marketers to make intelligent sponsorship decisions through the application of comprehensive data analysis, advanced social media monitoring, economic valuations, and consumer insights.
This year's updated ranking methodology, developed in partnership with NorthStar Solutions Group, was devised to paint the most complete picture of athlete marketability in the sports industry, combining on-field performance and off-field factors such as personal brand development, audience reach and engagement, and social impact.
With 22 women on the list, the 2022 ranking is the most gender-diverse yet. The continued rise of women's soccer globally proved a defining factor, with Chelsea forward Sam Kerr, the joint-face of EA Sports' FIFA 23 game this year, the highest new entry at number nine. 
As in previous years, soccer remains the most prominent sport represented in the ranking with 17 players, while tennis is second with nine. A total of 14 Americans and seven former number ones also feature, with gymnast Olivia Dunne, ranked 44th, the only college athlete to make the list. The average age of the athletes is 30, which is higher than ever before, while Nike boasts 22 sponsored athletes in the list, more than any other brand.
Dunne's compatriot and fellow gymnast Simone Biles, ranked number one in 2021, drops to 11th this year. Only three athletes who featured in last year's top ten retained their place among the top-ranked names - Ronaldo, Naomi Osaka and Alex Morgan.
Michael Long, Editorial Director at SportsPro said: "Who is the most marketable athlete on the planet today? We at SportsPro have asked ourselves that very question every year since 2010, and each year the process of answering it provides a fascinating snapshot of the business of athlete marketing.
"Marketability can be defined in many ways, but what's clear from our in-depth assessment is that each of the athletes in this year's diverse list delivers considerable value to their brand partners. Not only are they elite, highly visible performers in their respective sports, their individual reach and influence and, in many cases, willingness to speak out on social issues positions them as ideal ambassadors for companies seeking to communicate authentically to consumers."
Chris Collins, President at NorthStar said: "NorthStar is excited to present this year's 50 Most Marketable Athletes list. SportsPro and associated partners have a long-standing history of providing compelling, insightful and thought-provoking content around athlete marketability and I'm honoured to be part of forwarding that tradition.  
"I'm endlessly proud of our team here at NorthStar and thankful for the commitment and contributions of our partners at SportsPro, D-Tag Analytics, Zoomph and SponsorPulse who helped make the 2022 50 Most Marketable Athletes list possible. I am looking forward to the next couple of years as we continue our partnership with SportsPro and other interested partners to evolve the list and be at the forefront of the ever-changing conversation around athlete marketability."
SportsPro's 50 Most Marketable Athletes 2022 – the top ten:
Cristiano Ronaldo, Soccer, 37
Serena Williams, Tennis, 41
Lewis Hamilton, Motorsport, 37
LeBron James, Basketball, 37
Lionel Messi, Soccer, 35
Naomi Osaka, Tennis, 25
Virat Kohli, Cricket, 33
Alex Morgan, Soccer, 33
Sam Kerr, Soccer, 29
Tom Brady, Football, 45