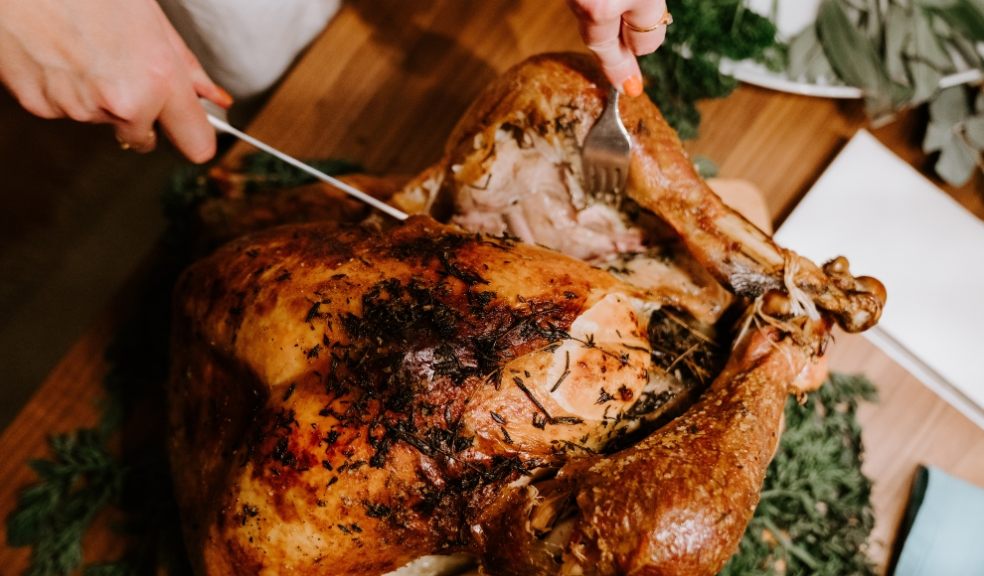 UK's number one Christmas dinner item revealed
Turkey, roast potato and stuffing combine to make the perfect Christmas dinner forkful, according to new national research.
The study, conducted by online food ordering app, Foodhub, chewed over the nation's festive foodie favourites ahead of this Christmas.
When asked which three ingredients combine to make the perfect forkful of Christmas dinner, Turkey (42%) roast potato (35%) and stuffing (30%) came out on top, with pigs in blankets (28%) missing out on the favoured mouthful.
Last year, Foodhub's research discovered roast potato was the king of the Christmas dinner, with 57% opting for roasties as their favourite element. However, the spud has been knocked off top spot this year, as meat (18%), whether that be turkey, ham or chicken, has been named number one.
Festive favourite pigs in blankets followed narrowly behind taking 17%, while last year's winner, potato (12%), rounded off the top three.
And in the classic debate, the UK has decided a Yorkshire pudding does belong with Christmas dinner, with just 14% saying they don't treat themselves to a yorkie on Christmas Day.
While the turkey tradition seems set to continue, as 40% opted for the meat as their preference on Christmas Day, alternatives are on the rise, with a quarter of Brits (24%) choosing chicken as their Christmas meat and veggies taking up 7% of the vote.
In London however, turkey is on the decline, just 31% sticking with tradition, compared to 37% naming chicken their go to Christmas dinner meat.
What's more, Yorkshire natives seem to have abandoned their own delicacy, with just 9% from the region naming a Yorkshire Pudding their favourite Christmas dinner element. The Scottish (16%) are the biggest Yorkshire pudding fans in the UK.
Emma Stockman, spokesperson for Foodhub, said: "We know people love this time of year, and one of the biggest parts of Christmas is the lovely food.
"Our survey revealed that after spending time with friends and family, Christmas dinner was the nation's number one thing about Christmas, so what we eat has a huge impact on the day itself.
"We're surprised to see last year's winner – roast potato - knocked off top spot, but perhaps even more surprising is pigs in blankets again failing to finish as the UK's favourite, despite its celebrated status".
To find out more and to order a tasty treat delivered to your feet, please visit the Foodhub website here: https://foodhub.co.uk/
TOP TEN ELEMENTS OF CHRISTMAS DINNER
MEAT (18%)
PIGS IN BLANKETS (17%)
POTATO (12%)
YORKSHIRE PUDDING (7%)
SPROUTS (7%)
STUFFING (6%)
GREEN BEANS (5%)
CAULIFLOWER CHEESE (4%)
RED CABBAGE (4%)
PARSNIPS (3%)
TOP TEN ITEMS TO MAKE UP THE PERFECT FESTIVE FORKFUL
MEAT (42%)
POTATO (35%)
STUFFING (30%)
PIGS IN BLANKETS (28%)
YORKSHIRE PUDDING (23%)
SPROUTS (20%)
PARSNIPS (14%)
CAULIFLOWER CHEESE (13%)
CARROT (12%)
PEAS (11%)