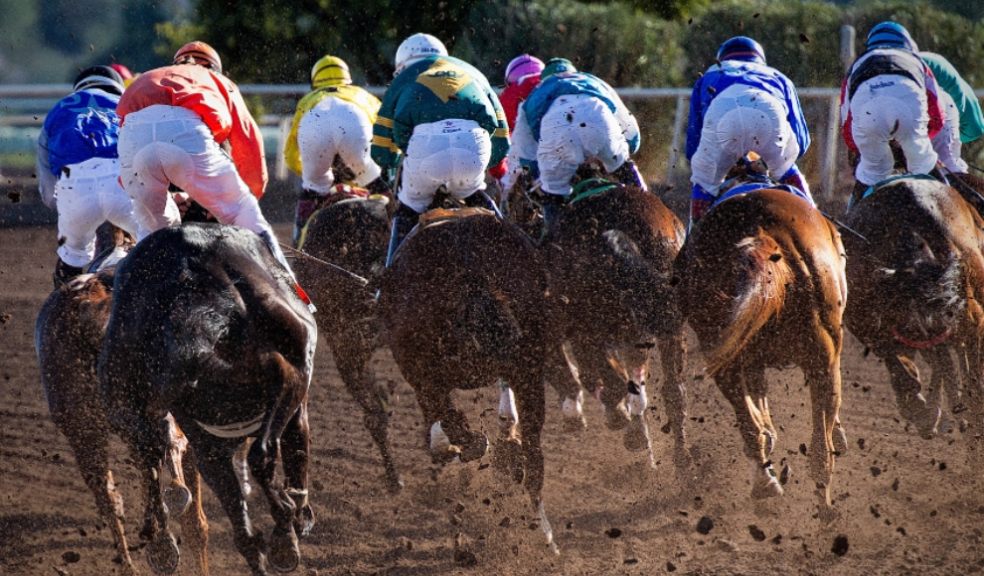 Fashion expert reveals how you can pull off latest trend at the races this year
Horse racing season is in full swing this month, with fixtures scheduled in Chester, York and Doncaster over the next week - meaning many of us will be wondering what to wear.
And for those inspired by the rising popularity of cowboy boots - which saw a 311% increase in Google searches over the last week - it might be a good excuse to give them a go. 
Penelope Armstrong, Design Manager at Boohoo, says that cowboy boots aren't just suited to festival season, as she predicts they could make waves across the racing calendar this summer - especially given their connection to horse riding culture, and their functionality. 
She says: "Cowboy boots are of course perfect for festival season, but at this point they're a must-have for any outdoor event this summer - including race days. That's because they work really well for day-long wear as they're surprisingly sturdy, meet the majority of dress codes, and can easily transition from day-to-night due to their versatility.
"They work really well with both relaxed and formal fits, although the latter is traditional for racing meets. Try styling a neutral pair with a floral tea dress that sits around your knee, or go for a boho maxi dress to bring some festival vibes to the racecourse. 
"For a nighttime look - especially one worthy of a race day's headline act - you can really amp it up. Why not add a rhinestone belt to your outfit, or opt for a sparkly pair of boots to really attract attention? Either way, you'll be a lot more comfortable than if you chose heels!"
One of the biggest concerns when choosing a race day outfit is whether it fits the course's dress code, as these can differ between events and restrict your options considerably.
However, these dress codes have shifted from strictly formal wear to a more relaxed stance in recent years, meaning that even the most prestigious enclosure - the Royal Enclosure at Royal Ascot (20-24th June) - doesn't prohibit wearing cowboy boots. 
Most of the requirements in the dress code relate to the length of dresses and skirts (which must fall just above the knee or longer) and strap width, which works well for Penelope, as she states that cowboy boots go well with any length of skirt - including cocktail dresses. 
She continues: "Whilst longer dresses and skirts are traditional at the races, the great thing about cowboy boots is that they work as an alternative to sandals, pumps or heels when paired with the right outfit, meaning they make a really handy summer wardrobe staple. 
"Those looking to wear shorter skirts this year are best styling their boots with a silky cocktail dress (as long as it's knee-length for Ascot). Alternatively, you can go a bit more casual and pair them with a short summer dress and light cardigan, just like the 'coastal cowgirl' trend.
"Ultimately, cowboy boots are a clever choice for the races on every level, as they have their roots in horse riding culture and are very much on trend in the UK right now.
"The main thing to consider when jumping on a new trend here in the UK is the climate, as even though temperatures are rising as we get closer to summer, we know how quickly the weather can change. If you're at a day-to-night event like the races, consider bringing a light jacket or long cardigan to compliment your boots and keep you warm in the evenings."
Many racegoers might be put off from giving cowboy boots a go as they're nervous about the sizing and fit, Boohoo explains - but Penelope offers tips to help alleviate any concerns. 
"Cowboy boots will work well at the races when it comes to comfort, as you won't run the risk of twisting your ankle when trying to walk across grass in heels, and they offer good ankle support. They'll also help keep your feet warm when the temperatures drop in the evening.
"The key to getting the best fit is to start with your usual size, but then pay attention to how your toes and width of your foot feel. The boots should be snug, but you should have enough room to wiggle your toes and leave some slip in the heel, while the ball of your foot should sit in line with the widest part of the boot.  
"Some boots might need breaking in and will start to feel softer after two or three weeks of regular wear. And if you plan to wear them for a long period of time - such as to an outdoor festival - you might want to invest in some thick socks to minimise the risk of blisters."