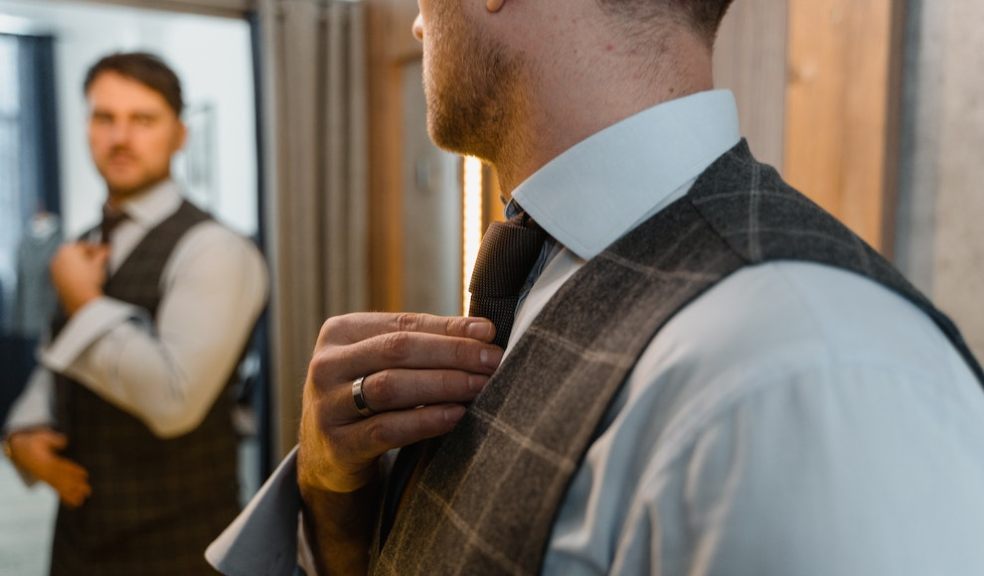 Shopping For Shirts: How Men Can Find The Perfect Staple Shirts For Any Occasion
Every man needs certain wardrobe staples, including a good pair of blue jeans, dress shoes, and a good suit. Among the clothing essentials every man needs to own is a selection of high-quality shirts that will suit any event. Men's shirts come in a variety of types, ranging from formal dress shirts to more casual styles, like flannel or polo shirts. The types of shirts you choose, as well as the colours and materials you select, will depend on your personal style, so it can take a lot of time and effort to find the right shirts.
Shopping for men's shirts can sometimes feel like navigating a labyrinth, with countless styles, fits, fabrics, and colours to choose from. For many, the desire to look effortlessly stylish is often marred by the daunting task of finding that perfect shirt for any occasion. However, there's no need to be overwhelmed. This guide should help you to find the perfect shirts for any occasion, no matter what your personal style or body type.
Figure Out Your Exact Size And Body Type
Good quality shirts need to fit your body perfectly if you want them to last and work well in any ensemble. As such, understanding your body type is crucial in selecting the right shirt. The fit is one of the most important aspects of looking good. Pay attention to shoulder seams (they should align with the edge of your shoulder), sleeve length (wrist bone is a good length for long-sleeved shirts), and waist (the shirt shouldn't be too baggy or too tight). Ask for help when taking measurements, particularly around the chest and shoulders, as it can be difficult to do this yourself.
Get The Fit Right
Once you know your body type and size, you can start looking for the perfect shirts. The fit of your shirt will affect how formal it looks, as well as the outfits it will work well with. More relaxed fits are perfect for casual looks, while men's slim-fitted shirts are a great practical option for formal or smart/casual ensembles. If you have a unique body type, such as a taller frame, then make sure you find a brand that understands your needs and has dedicated time to creating a range that works for taller men. Tall Togs is one clothing store that is specifically targeted at taller men, and offers a variety of slim-fit shirts that will enhance any outfit. Check out www.talltogs.com to see their full range and find clothes that suit your frame.
Consider Your Style And Lifestyle When Choosing Shirts
Style plays a major part in selecting the right shirts, so you need to work out what style you usually wear. Are you more casual, preppy, or business-oriented? Your lifestyle and work environment can dictate your wardrobe needs. For example, if you regularly attend casual events, opt for a high-quality t-shirt or polo shirt. These can be paired with jeans or shorts, depending on the weather and the event. Colours can be versatile but having white, black, and navy blue shirts can never go wrong. Alternatively, when it comes to formal occasions, a button-down shirt or an Oxford shirt are great choices. These shirts are versatile and can be dressed up or down, depending on the situation. Knowing what you do the most and where you spend more of your time will help you to work out which types of shirts you need, and how many you'll require, so you can optimise your shopping experience.
Go For Quality Over Quantity
When it comes to building a versatile and durable wardrobe, the focus should always be on quality over quantity. This principle not only impacts the longevity and aesthetics of your clothing but can also have economic and environmental implications. That's because high-quality shirts often have a longer lifespan than cheaper alternatives. Quality shirts are typically made from superior materials and boast superior craftsmanship, which means they are less likely to fray, shrink, or fade as quickly as their cheaper counterparts. Investing in a few high-quality shirts can save you from frequently replacing worn-out ones, which will save you money in the long run. Buying fewer shirts but choosing higher quality products is good for the environment, and it also makes economic sense. While the upfront cost may be higher, the cost per wear is often lower with quality items since they last longer, so you'll save money in the long run.
Take Good Care Of Your New Shirts
Once you've found your dream shirts, you need to make sure that you take good care of them so that you can make the most of them. By using these tips, you'll have found the perfect shirts for any occasion, but it will take time, and now you need to make sure that you make the most of the shirts you've bought. Learn how to take care of your shirts, whatever material they're made from, so that you can enjoy them for as long as possible and get the most out of your investment.