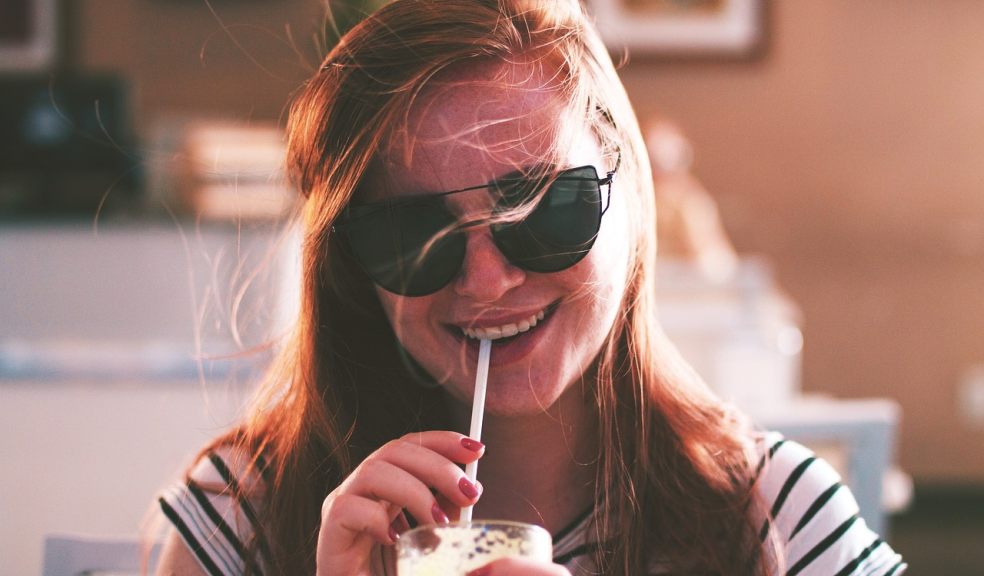 Summer refreshments with slushie drinks
With the temperatures rising all people can think about when they go out is to grab a perfect icy beverage to balance with the outdoor heat.   
According to Google Trends, the number of searches for slush beverages increased in the United Kingdom by 151%, when comparing the week of May 7th with July 11th. Therefore, we can say that summer is the ideal time for slush drinks, either for children to enjoy refreshments or for adults to have it as alcoholic drinks and gather with friends.   
Following this summer trend, bars and restaurants across London have introduced a variety of slushie drinks. Many establishments even look for slush machines to hire or buy to serve their customers better since they can provide any flavour and are a good way to increase profit during the season.  
Thus, with all that in mind, we will explore in this article the benefits of slush drinks, including their refreshing qualities, potential health benefits and recipes.  
Non-alcoholic slush drinks  
During the summer heat, it's essential to stay hydrated, and slush drinks can be an excellent alternative to sugary drinks and sodas, which can lead to dehydration and sugar crashes.   
Slush drinks can then be an alternative option to help cool down the body and provide hydration in hot weather. Additionally, slush drinks can be made with natural ingredients and low in calories and sugar, making them a healthier option.  
Here are some low-calorie and low-sugar slush drink recipes that are perfect for summer:  
Watermelon Slushie: Blend 2 cups of seedless watermelon, 1 cup of ice, and a squeeze of lime juice until smooth.  
Strawberry Lemonade Slushie: Blend 1 cup of frozen strawberries, 1 cup of lemonade, and a handful of ice until smooth.  
Peach Green Tea Slushie: Brew a cup of green tea and let it cool. Blend 1 cup of frozen peaches, the cooled green tea, and a handful of ice until smooth. 
After doing them at home, you can decorate the glass with fun straws and any other details you want.  
Slush Drink Flavours  
Slush drinks come in a variety of flavours, making them an excellent option for anyone looking for a refreshing and tasty beverage. Here are some popular slush drink flavours that are perfect for summer:  
Blue Raspberry: This classic flavour is one of the favourites among kids and adults alike.  
Strawberry: A sweet, fruity flavour that pairs well with lemonade or other fruit juices.  
Mango: A tropical flavour that is also sweet and tasty.   
Lemon: A tangy and refreshing flavour that can be mixed with various ingredients.  
Kola: A classic flavour that can be made with natural ingredients and without added sugar.  
Candy Floss: For those who like an extra sweet taste, candy floss is the perfect option.   
Cherry: is one of the favourites because it offers the right balance between refreshment and sweetness.   
Orange: Simple but good. Orange flavours are for those passionate about orange juice but want a touch of ice in their summer.    
There are also many other options, such as pink bubble-gum, watermelon, mojito and piña colada. All flavours mentioned above can be bought ready for use in packages, or people can do some of them with fruits at home.   
Slush and Cocktails  
For those looking for a little something extra in their slush drinks, adding alcohol can be a fun and tasty option. Here are some slush drink cocktail ideas:  
Frozen Margarita: Blend tequila, lime juice, triple sec, and ice for a classic frozen margarita.  
Piña Colada: Blend rum, pineapple juice, coconut cream, and ice for a tropical twist on a classic cocktail.  
Frose: Blend rosé wine, lemon juice, and frozen strawberries for a refreshing and Instagram-worthy drink.  
The drinks are a good option for gathering with friends for summer house parties or night outs in bars around the city.   
Conclusion  
Slush drinks are a perfect option for anyone looking for a refreshing and icy beverage during the summer season. Not only do they provide a cooling effect, but they can also be made with natural ingredients and are low in calories and sugar, making them a healthier option.  
Whether you prefer non-alcoholic or alcoholic slush drinks, there are plenty of options to choose from. So, go out and explore the many bars and restaurants in the city that offer delicious slush drinks and enjoy the summer season to the fullest.