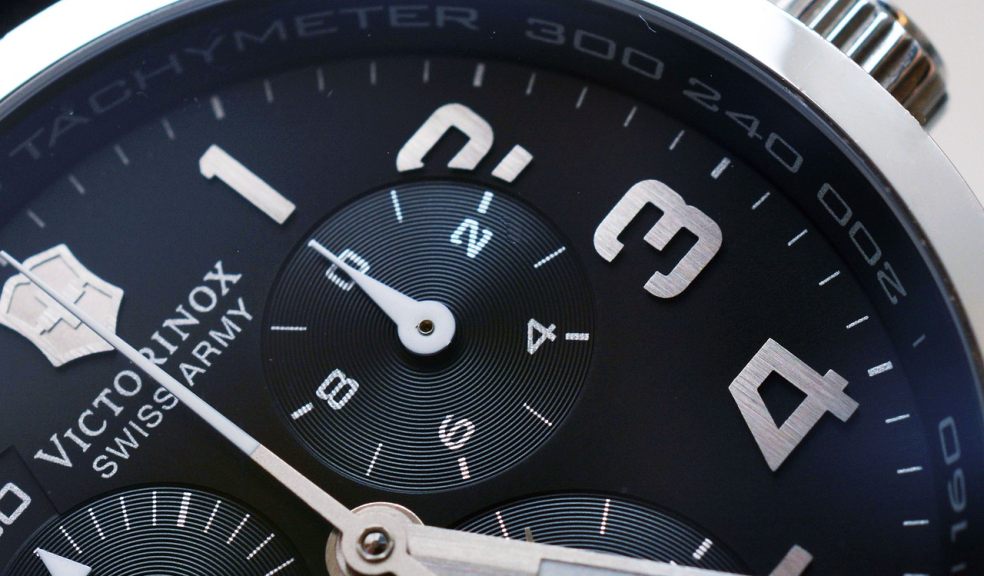 Timeless Elegance: 5 Victorinox Watch Models for Discerning Gentlemen
Step into the world of timeless elegance with Victorinox watches, where craftsmanship meets sophistication. For the discerning gentlemen who appreciate classic timepieces that exude both style and functionality, we unveil the top 5 Victorinox watch models that are sure to captivate your senses.
From the iconic Swiss Army Knife brand, Victorinox has mastered the art of creating watches that effortlessly blend tradition with innovation. With their meticulous attention to detail and commitment to quality, these timepieces are more than just accessories; they reflect your refined taste and discerning nature. Whether you are in the boardroom or exploring the great outdoors, these watches will accompany you on every journey, keeping you on time and in style. Join us as we delve into the world of Victorinox watches and discover the epitome of timeless elegance.
The History and Legacy of Victorinox
Founded in 1884, Victorinox has a rich history and a legacy that is deeply rooted in Swiss craftsmanship. The brand initially gained recognition for its Swiss Army Knives, which were known for their precision, durability, and versatility. Over the years, Victorinox expanded its product range to include watches, and they quickly became synonymous with quality and precision timekeeping.
Victorinox watches embody the brand's commitment to excellence and innovation. Each timepiece is meticulously crafted in Switzerland, the birthplace of watchmaking, using the finest materials and the latest technology. With a heritage dating back over a century, Victorinox watches are a testament to the brand's dedication to producing timeless and reliable timepieces.
Throughout its history, Victorinox has maintained a close connection to its Swiss roots. The brand's watches pay homage to the country's breathtaking landscapes, precision engineering, and timeless elegance. By blending tradition with innovation, Victorinox has established itself as a leading name in the watch industry, offering discerning gentlemen a range of timepieces that are both functional and stylish.
Factors to Consider When Choosing a Victorinox Watch
When selecting a watch, there are several factors to consider ensuring that you find the perfect timepiece to suit your style and needs. First and foremost, determine the purpose of the watch. Are you looking for a dress watch to wear to formal occasions, or do you need a rugged sports watch for outdoor adventures? Victorinox offers a diverse range of watch models, each designed with specific activities in mind.
Next, consider the watch's movement. Victorinox watches are powered by either quartz or mechanical movements. Quartz movements are known for their accuracy and require minimal maintenance, making them ideal for everyday wear. Mechanical movements, on the other hand, are driven by a complex series of gears and springs, offering a more traditional and intricate timekeeping experience. Choose a movement that aligns with your preferences and lifestyle.
Victorinox offers a variety of case sizes, ranging from sleek and understated to bold and oversized. Consider the size of your wrist and your personal style when selecting a watch that will complement your overall look. The dial design, bezel, and strap should also be taken into consideration, as these elements contribute to the overall aesthetics of the timepiece.
Lastly, consider your budget. Victorinox offers watches at various price points, ensuring that there is a timepiece to suit every budget. Determine the maximum amount you are willing to spend and explore the different collections within your price range. Remember, investing in a watch is not just about acquiring a timekeeping device; it is an investment in quality, craftsmanship, and timeless elegance.
Top 5 Victorinox Watch Models for Discerning Gentlemen
Victorinox Alliance Mechanical The Victorinox Alliance Mechanical is a true embodiment of timeless elegance. This classic dress watch features a stainless steel case, a clean and refined dial, and a genuine leather strap. Powered by a precise mechanical movement, the Alliance Mechanical offers a glimpse into the traditional art of watchmaking. With its sleek and sophisticated design, this watch is perfect for formal occasions or for adding a touch of class to your everyday attire.
 
Victorinox I.N.O.X. Carbon For the adventurous gentlemen who seek a watch that can withstand the toughest conditions, the Victorinox I.N.O.X. Carbon is the ultimate choice. This rugged sports watch is built to endure extreme environments, making it the perfect companion for outdoor enthusiasts. The I.N.O.X. Carbon features a carbon composite case, a scratch-resistant sapphire crystal, and a water resistance of up to 200 meters. With its bold and robust design, this watch is as tough as it looks.
 
Victorinox Maverick Chronograph The Victorinox Maverick Chronograph is a versatile timepiece that seamlessly transitions from the boardroom to the weekend. This sporty yet sophisticated watch features a stainless steel case, a chronograph function, and a unidirectional rotating bezel. With its bold dial and luminescent hands, the Maverick Chronograph offers excellent readability in any lighting conditions. Whether you are attending a business meeting or engaging in outdoor activities, this watch will keep you stylishly on time.
 
Victorinox Airboss Mechanical Inspired by the world of aviation, the Victorinox Airboss Mechanical is a tribute to precision and functionality. This pilot's watch features a stainless steel case, a bold dial with luminescent hands, and a genuine leather strap. Powered by a mechanical movement, the Airboss Mechanical offers a reliable and accurate timekeeping experience. With its timeless design and aviation-inspired details, this watch is a testament to the brand's commitment to precision and innovation.
 
Victorinox Watch Features and Technology
Victorinox is known for their exceptional features and cutting-edge technology. From quartz movements that offer precise timekeeping to mechanical movements that showcase the art of watchmaking, each timepiece is crafted with utmost attention to detail. Many Victorinox watches also feature additional functionalities such as chronographs, date displays, and luminescent hands for enhanced versatility and functionality.
The materials used in Victorinox watches are carefully selected to ensure durability and longevity. Stainless steel cases provide robustness and resistance to corrosion, while titanium cases offer lightweight strength. Scratch-resistant sapphire crystals protect the dials from everyday wear and tear, ensuring that your watch remains pristine for years to come. Water resistance is also a key feature of many these watches, allowing you to confidently wear your timepiece in various conditions.
Comparing the Prices of Victorinox Watch Models
Victorinox offers a wide range of watch models at different price points, making it accessible to a variety of budgets. The price of a watch is influenced by several factors, including the materials used, the complexity of the movement, and the additional functionalities. Entry-level Victorinox watches start at around $200, while more intricate and high-end models can reach several thousand dollars.
When comparing the prices of watches, it is essential to consider the value that each timepiece offers. While some may be drawn to the more affordable options, others may be willing to invest in the higher-priced models that feature advanced materials and complex movements. Ultimately, the price should be reflective of the craftsmanship, quality, and functionality of the watch.
Where to Buy Victorinox Watches
Victorinox watches for sale are available through authorized retailers worldwide, both online and in physical stores. The brand's official website is an excellent place to start your search, as it provides a comprehensive overview of the different watch collections and models available. Additionally, authorized retailers such as luxury watch boutiques and department stores often carry a selection of Victorinox watches.
When purchasing a watch, it is crucial to ensure that you are buying from an authorized retailer to guarantee the authenticity and warranty of the timepiece. Avoid purchasing from unauthorized sellers or dubious online platforms, as counterfeit watches are unfortunately prevalent in the market. By purchasing from authorized retailers, you can be confident in the authenticity and quality of your watch.
Caring for Your Victorinox Watch
To ensure that your watch remains in optimal condition, proper care and maintenance are essential. Here are some tips to help you care for your timepiece:
Clean your watch regularly using a soft, lint-free cloth to remove any dirt or fingerprints.
Avoid exposing your watch to extreme temperatures or sudden temperature changes, as this can affect its accuracy and performance.
If your watch is water-resistant, ensure that the crown is fully screwed down before exposing it to water. Additionally, rinse your watch with fresh water after swimming in saltwater or chlorinated pools.
Avoid exposing your watch to chemicals such as perfumes, solvents, or cleaning agents, as they can damage the case, dial, and strap.
If your watch has a leather strap, avoid excessive exposure to water or moisture, as this can cause the leather to deteriorate. Consider rotating between different straps to prolong their lifespan.
If your watch requires a battery change, it is recommended to have it done by an authorized service center to ensure proper installation and water resistance.
By following these care instructions and regularly servicing your watch, you can enjoy its timeless elegance for years to come.