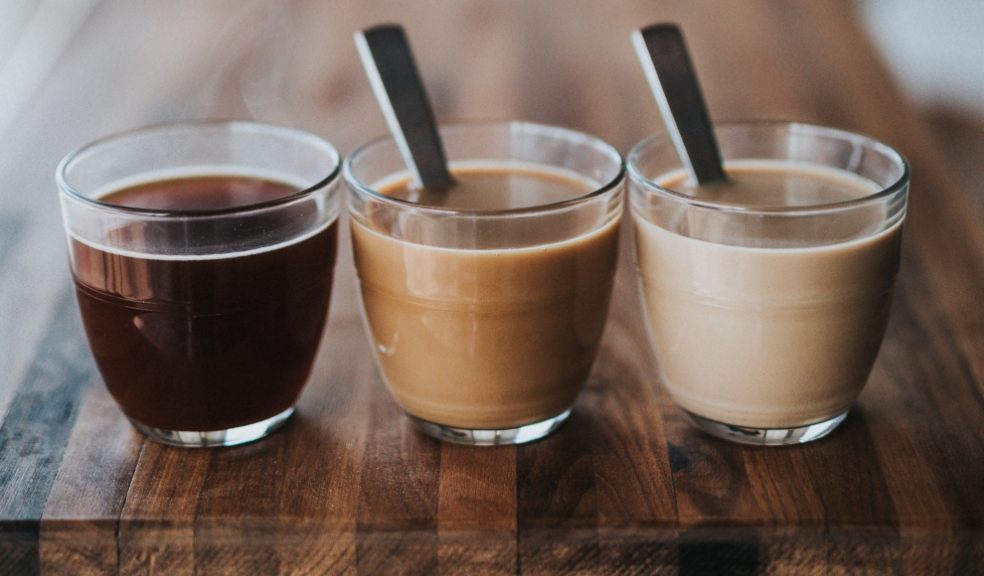 Two Thirds of Coffee-Drinking Brits are Creatures of Habit
New research commissioned by Artisan Coffee Co. polling 2,000 UK adults nationwide, reveals that Brits have become creatures of habit when it comes to their daily brew.
Almost half of us (48%) remain loyal to the same coffee brand, while over 60% drink the same type of coffee regardless of the occasion. 
Delving into the research, the results signify that two thirds of respondents (63%) consume coffee every single day. In fact, it highlights that our coffee choices are driven by emotional connections, the quality of the experience and the mood they deliver.
Over half of respondents claimed that coffee has a significant impact on their mood, with this figure
rising to 70% for 18 to 34-year-olds.  
Artisan Coffee Co. offers a range of seven different coffee characters including the Big Shot, the Enigma, the Dreamer, the Smart Cookie, the Heroine, the Genius, and the newly
launched Libra half-caf. Each character represents a different mood boost, aroma, and taste experience, to be consumed at various occasions. The characters can help tailor and optimise the outcome that people wish for – ultimately, their coffee choice puts
them in control of their mood.  
The research demonstrated that coffee drinkers felt tired (29%), grumpy (11%), and irritable (9%) before their morning coffee, while afterwards felt relaxed (23%), focused (21%)
and more energetic (20%). So, if you need a challenge and a morning pick-me-up, then the Big Shot provides that edge. Need a moment of escape, try the Dreamer, with its relaxed complexity - no caffeine but plenty of depth. 
Occasion also plays a major role in coffee consumption, with results uncovering that on a weekday, 39% use coffee for the ultimate energy boost to get through the busy day ahead.
Likewise, they may opt for a lower intensity coffee, such as Artisan Coffee Co.'s Dreamer variant, to feel relaxed in the evenings or at the weekend to help experience some downtime. 
Surprisingly, 29% of those polled consider themselves coffee aficionados or experts. Yet there are many choices to make when it comes to coffee - from intensity to complexity,
from smoothness to challenge, from convenience by pods or instant coffee, to the bean to cup process that some of us swear by. 
What's more, over 30% of respondents claim they simply wouldn't be able to start their day without their morning cup of coffee.
The research unearthed that a simple white coffee came out as the top choice amongst those polled, whilst the latte took second place and a simple, black coffee placed third. 
Co-founder of Artisan Coffee Co., Ashley Palmer Watts states, "The world of coffee is exciting and complex, yet only one in five of us would even consider experimenting with new blends, taste profiles and formats. Artisan Coffee Co. want to encourage the nation to experiment more with new styles of coffee and intensities to benefit their mood when they need it most.  
We're proud to offer a selection of coffee characters that suit a range of taste palettes and occasions, avoiding the need to settle for your average brew and enhancing your daily experience by choosing the right coffee you need for that day." 
Artisan Coffee Co. have partnered with food psychologist, Greg Tucker, to analyse the UK's coffee drinking habits and reveal its impact. 
Tucker adds,
"Our choice of coffee has a degree of ritual associated, as over 40% of us view coffee as a key part of our routine. Our coffee choices are familiar, reassuring, and our emotions and mood shift are reliable and repeatable. Coffee really is the best moment
of the day for many, as over a third of us (31%) describe our morning coffee in this way. We are all looking for a moment of escape where we are happier, more ourselves and to generally boost our mood and energy."