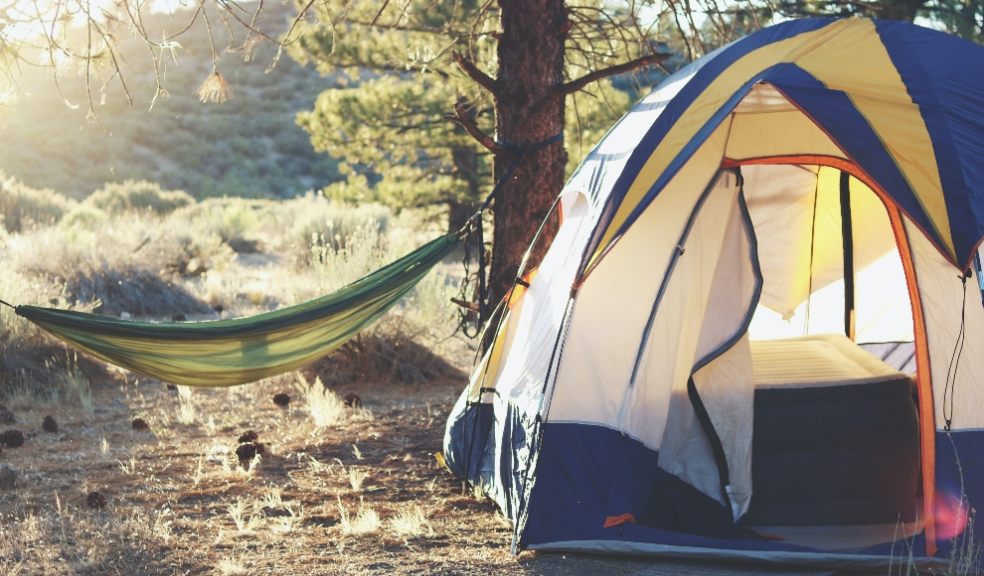 Keep camping: experts share the ultimate guide as judge rules in favour of wild camping
Following a decision regarding a High Court judges rule that campers can pitch tents overnight in Dartmoor National Park.  Blacks have put together their ultimate UK wild camping guide, including top tips and advice on rules:
Choose your location wisely: 
Look for areas that are suitable for camping, such as national parks and forests as opposed to private land and farmland which, in most cases, should be avoided. If you are unsure of where to wild camp, it is best to check for any local restrictions or guidelines before pitching up.
As a general rule of thumb for any camping trip, you should always leave your camping area exactly as you found it without any evidence of your stay. Make sure to clear up all rubbish, including food waste and disposable BBQs, to minimise your impact on the environment. 
Pitch late and leave early: 
One of the golden rules of wild camping is arriving late in the day and leaving early in the morning. This helps minimise your presence, respects the privacy of the landowner and wildlife and also avoids disturbing others.
Keep a low profile and be considerate: 
Choose a discreet spot that is not blocking any public walkways or paths in order to not cause any disturbance. As well as this, respect the privacy and peace of nearby residents, other campers, and hikers by keeping noise levels down, especially late at night.
Respect wildlife and livestock: 
Do not disturb or feed any wildlife; it's best to keep your distance and admire the wildlife from afar. As well, be mindful of any livestock in the area too and ensure you close gates properly to prevent their escape.
In many areas, campfires are not allowed due to the risk of wildfires, so it's best to check local regulations before lighting a fire. If campfires are permitted, use designated fire pits or a camping stove for cooking. And of course, always extinguish fires completely before leaving.
Wild camping doesn't mean you still can't be adventurous with your meals. With the right planning and preparation, you can still cook up a storm during your trip, but be sure to check the rules on campfires and portable BBQs first. Some examples of delicious meals you could try are mushroom and thyme risotto, chorizo and cannellini bean stew, BBQ 'sloppy joes' and pesto eggs with avocado and goat's cheese toast.
Be prepared and self-sufficient: 
Make sure to bring all the necessary camping equipment, including a sturdy tent, sleeping bag, and cooking supplies. As wild camping has significantly less facilities than a campsite, you will also need to bring fresh water to drink, cook with and wash your crockery with. In addition, you will also need to be prepared for changing weather conditions, as the UK weather can be unpredictable.
When going off the grid to a remote camping location, it's a good idea to let a friend or family member know your camping plans, including your intended location and estimated return date. This can be helpful in case of emergencies or if you need assistance.
Familiarise yourself with UK wild camping laws:
Wild camping laws are in place to protect wildlife and maintain surrounding environments. Rules in the UK vary depending on the specific regulations in different areas, so it's important that you understand the specific laws and guidelines for the area where you plan to camp.
Discussing the UK wild camping laws and regulations further, Adam Warrington, Senior Content Executive at Blacks explains:
"Wild camping is generally illegal in England and Wales, except with the explicit permission of the landowner; some farmers and landowners may grant permission for wild camping on their land, but it is essential to obtain their consent beforehand.
"However, there are some areas in England where you can wild camp, such as Dartmoor National Park in England which allows for wild camping with certain restrictions and guidelines. It's advisable to seek specific information from the park authority before camping there.
"Scotland has more permissive wild camping laws under the Scottish Outdoor Access Code. You have the right to camp on most unenclosed land in Scotland, including many areas of countryside, forests, and mountains. However, there are specific guidelines stated in the Scottish Outdoor Access Code that all wild campers must adhere to, which include camping responsibly, respecting the environment, and being considerate of others.
"Wild camping laws in Northern Ireland are similar to those in England and Wales, meaning it is generally illegal unless you have the landowners permission.
"Some areas, such as the Mourne Mountains, have more relaxed wild camping policies, but it is still recommended to seek permission from the landowner or local authorities.
It's crucial to note that even in areas where wild camping is permitted, there are often specific guidelines and restrictions in place to protect the environment and maintain the rights of landowners, so always research and adhere to the specific regulations of the area where you plan to camp and obtain any necessary permits or permissions."