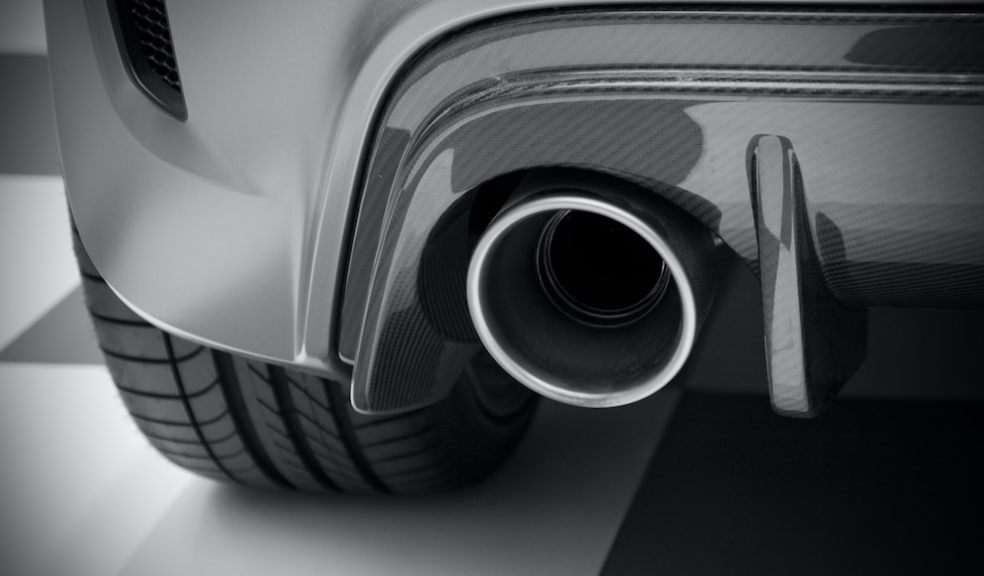 5 Upgrades Your Car Needs in 2023
In an ever-evolving world of automotive technology, 2023 brings in a wave of upgrades that can rev up your car's performance. 
Car upgrades are modifications or enhancements made in the components, appearance, safety or functionality of a car. Essentially these upgrades improve the functionality of a vehicle and help you save money in the long run. 
More than functionality, car upgrades also enable you to customise your vehicle to match your preferences and style. This includes custom changes such as new paint, wheels or your vehicle's interior upgrades, making your car truly stand out. 
Regardless of whether you're a customisation veteran or someone experimenting with modifications on a new car, you may want to consider a few upgrades to improve your car's performance. That's why we have prepared this guide to highlight the top 5 upgrades your car needs in 2023. 
Let's get started! 
1. Performance Suspension Upgrades
Performance suspension upgrades are the most popular among car enthusiasts and racers because of their effect on performance and traction. 
Typically, performance suspension upgrades refer to modifications to the car's suspension system. This suspension system is a vital component in a vehicle as it determines how the car interacts with the road's surface and handles various driving challenges. In such upgrades, key suspension components such as springs, shock absorbers, control arms, struts and sway bars are enhanced. 
For performance suspension upgrades, you can seek professional help but if you'd like to try a DIY approach to this, you will be able to do it conveniently. However, it's essential you use the best car parts online to ensure high quality upgrades. 
2. Advanced Driver Assistance Systems(ADAS)
Advanced Driver Assistance Systems (ADAS) include a comprehensive range of technological upgrades which are integrated into vehicles to enhance safety, convenience and overall driving performance. 
As this system uses modern technology, it leverages unique and secure systems such as sensors, cameras and radar to provide assistance to drivers when driving a vehicle. One of the key components of ADAS is cruise control, which maintains a safe distance by automatically adjusting your car's speed in response to the vehicle ahead of you. 
Another impeccable feature of ADAS includes automatic emergency braking which detects potential collisions and reduces the risk of accidents or mishaps. Even though many modern vehicles have the ADAS features pre-installed, a lot of old cars do not. Fortunately, they can easily be installed by professionals. 
Though ADAS installation is not much of a hassle, it can cause a hole in your pocket because top-tier ADAS systems are significantly expensive. However, you can always opt for financing options or temporary bad credit payday loans that you can pay back on your next payday. 
3. Electric or Hybrid Conversions 
As the world moves towards green transportation, converting your car into an electric or hybrid vehicle is a sustainable choice. 
An electric or hybrid conversion refers to the transformation of your conventional petrol-based vehicle into an electric vehicle or a hybrid one. Recently, this upgrade has gained significant prominence primarily due to environmental concerns being at the forefront. 
Since hybrid and electric conversions produce fewer greenhouse gases and emissions, they contribute to pollution-free air, keeping the environment clean and free of toxins. Additionally, the components used in the electric vehicle are affordable, lighter and capable of providing longer driving possibilities, making conversions a viable option. 
4. High-Quality Infotainment System 
As technology continues to advance, a high-quality infotainment system is a beneficial upgrade your car could use. This is because this system keeps the driver connected, entertained and informed while enhancing the overall driving experience. 
A high-quality infotainment system with modern features provides easy access to a wide range of audio and video services which passengers can enjoy, making their journey more enjoyable. Features such as Apple CarPlay and Android Auto are popular as they enable hands-free calling, text messaging, and easy access to apps while promoting safer driving. 
Moreover, this system uses advanced GPS and navigation features that provide real-time traffic updates for drivers to reach their destinations easily. Along with GPS and entertainment features, the infotainment system also offers real-time weather information, news and vehicle updates so you don't miss out on any important information. 
Not only this but the infotainment system can be tailored according to your needs and preferences. It also offers versatile features such as touchscreen navigation and voice recognition for simple tasks, making your driving experience more convenient. 
5. High-Performance Exhaust System 
As one of the most sought-after upgrades, a high-performance exhaust system offers increased power, improved fuel efficiency and a distinctive sound engine with enhanced aesthetics. 
The main purpose of this system is to optimise the flow of exhaust gases, reducing the pressure on the vehicle's engine. This means the engine doesn't have to work as hard to expel those exhaust gases, resulting in fuel efficiency. 
Many car manufacturers incorporate this system as it adds a unique character, making it more attractive to buyers. In fact, the materials used in the exhaust system such as titanium or carbon fibre are stylish and light-weight, reducing the vehicle's overall weight and enhancing the car's appearance. 
Today, it is essential that car manufacturers design special exhaust systems to meet emissions regulations, ensuring you enjoy the driving experience without violating environmental standards. 
To Sum It Up 
In essence, car upgrades matter because they can significantly enhance your driving experience and transform your car from ordinary to exceptional. Whether you're adding high-tech gadgets, improving performance or going green, we are certain that investing in these car upgrades will be a smart decision. 
From high-quality exhaust systems to incorporating ADAS, there is a lot you can do to increase and improve the functionality of your vehicle. Although there are many car upgrades available on the market, these 5 upgrades can make your vehicle more efficient and elegant for years to come.