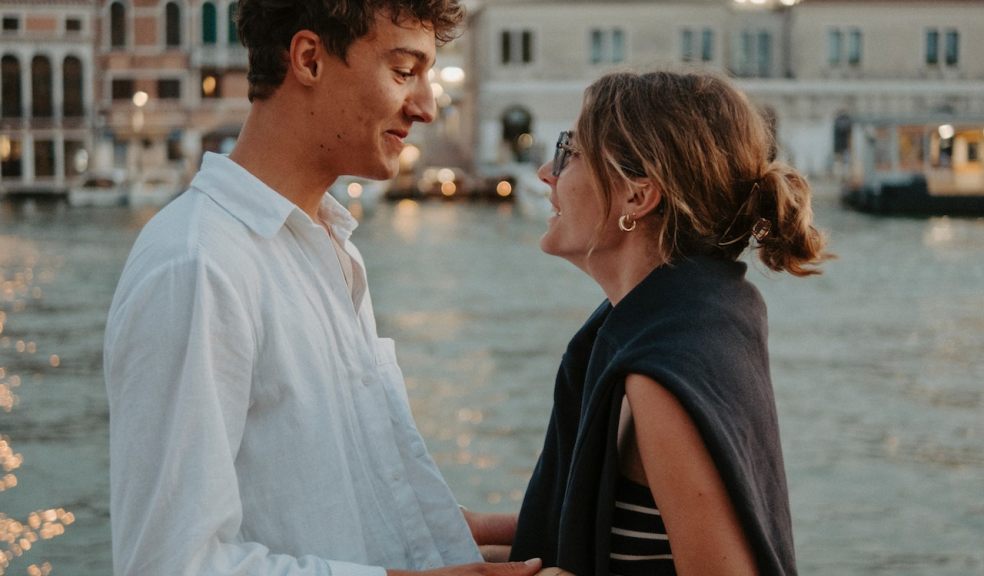 Anniversary Gifts for Him and Her: Finding The Perfect Present
Celebrating your anniversary is a special occasion to cherish the love and bond you share with your significant other. Whether you've been together for one year or a decade, finding the perfect anniversary gift can be a delightful adventure.
Let's explore some unique and thoughtful ideas for anniversary gifts that will make your celebration memorable.
1. Personalised Love Letters Book Or A Couples Scrapbook
For the hopeless romantics out there, consider creating a personalised love letters book. Gather all the heartfelt messages, love notes, and letters you've exchanged over the years and compile them into a beautifully bound book. This gift not only captures your journey but also allows you to relive those cherished moments and promises of love.
Alternatively, you can nurture your sentimental side by creating a memory scrapbook together. Gather your favourite photos, mementos, and keepsakes from your journey as a couple. Organise them in a beautifully designed scrapbook, and add captions or notes to relive those special moments. This heartfelt gift is another wonderful visual representation of your shared memories.
2. Cooking Class Experience
If you and your partner enjoy spending time in the kitchen or are looking to try something new, sign up for a cooking class together. It could be a session to master a specific cuisine, learn the art of baking, or even make homemade pasta from scratch. Cooking together can be a fun and interactive way to strengthen your bond while savouring delicious results.
3. Adventure Getaway
For the thrill-seekers and adventure enthusiasts, plan an exciting getaway. Whether it's a weekend camping trip in the wilderness, a hot air balloon ride over picturesque landscapes, or a surprise road trip to an unknown destination, an adventure-filled escape can inject excitement into your anniversary celebration.
4. Star Map Of Your Special Night
Celebrate the stars aligning when you first met by gifting a custom star map. Choose the date and location of your memorable encounter, and receive a detailed map of how the stars appeared on that night. It's a unique and romantic way to commemorate the beginning of your love story.
5. Virtual Reality Adventure
Embrace the future of entertainment with a virtual reality (VR) adventure. Whether you want to explore exotic destinations, engage in thrilling activities, or simply enjoy a cosy night in, VR provides an immersive experience like no other. Dive into a virtual world together and create lasting memories.
6. Food Hamper With A Personal Touch
For couples who share a love for gastronomy, consider creating a custom food hamper filled with their favourite treats and gourmet delights.
The beauty of a food hamper is that it can be tailored to suit any dietary preferences, whether your partner is a carnivore, a vegetarian, or an adventurous foodie. This delectable gift not only tantalises the taste buds but also creates an opportunity for intimate evenings of shared indulgence.
An ideal option for an anniversary hamper is a truly indulgent cheese and wine hamper from Imp and Maker – the ideal cheese gift for any partner with a fondness for artisan fromage.
7. Outdoor Movie Night
Transform your backyard into an atmospheric outdoor cinema for a romantic movie night under the stars. Set up a comfy seating area with blankets and pillows, prepare your favourite snacks, and enjoy a selection of classic films or personal favourites. It's a unique and intimate way to celebrate your special day.
8. Art Class Experience
Unleash your inner artists by enrolling in an art class together. Whether it's painting, sculpting, or pottery, the creative process allows you to bond, express yourselves, and create unique works of art. You'll not only bring home your masterpieces but also the memories of creating them together.
9. Customised Jewellery
Jewellery is a classic gift option that never goes out of style. Consider personalised jewellery such as matching bracelets, necklaces, or rings. Add an extra touch by engraving a special date, location, or a loving message. These pieces serve as timeless symbols of your enduring love.
10. Weekend Retreat At A Cosy Cabin
Escape the hustle and bustle of daily life with a romantic weekend retreat at a cosy cabin or cottage nestled in the woods or by a tranquil lake. It's a gift that provides the perfect backdrop for unwinding and reconnecting.
Choose a location that offers natural beauty and outdoor activities, such as hiking, birdwatching, or simply enjoying the peace and quiet of nature. Many cabins come equipped with modern amenities, including hot tubs, fireplaces, and fully stocked kitchens, allowing you to enjoy the comforts of home in a secluded setting.
11. Personalised Anniversary Photo Album
Capture the beautiful moments you've shared throughout your journey as a couple by creating a personalised anniversary photo album. This thoughtful gift allows you to relive your cherished memories and document new ones in a tangible and meaningful way.
Start by selecting a high-quality photo album or scrapbook that complements your style and relationship. Gather your favourite photographs from your time together, including snapshots from vacations, special occasions, and everyday adventures.
Arrange the photos chronologically or tell a story through the images, adding captions or notes to accompany each one. Include ticket stubs, postcards, or handwritten letters to enhance the narrative of your relationship.
12. Romantic Getaway To A Charming Bed and Breakfast
Finally, for couples seeking an intimate escape with some traditional charm, consider booking a stay at a charming bed and breakfast. These quaint, cosy, but often very stylish accommodations offer a welcoming atmosphere that's perfect for celebrating your anniversary.
Look for a bed and breakfast in a picturesque location, such as a historic town, a countryside setting, or a coastal retreat. Many of these establishments are known for their personalised service, warm hospitality, and delicious homemade breakfasts.
Choose a room with special features like a fireplace, a four-poster bed, or a private hot tub for added romance. Some bed and breakfasts also offer packages that include extras like couples' massages, wine tastings, or candlelit dinners.
Overview
Incorporate these thoughtful gift ideas into your anniversary celebrations to create unforgettable moments and deepen your connection as a couple. Whether you choose a personalised love letters book, an adventure getaway, a food hamper with a personal touch, or a weekend retreat at a cosy cabin, the most important thing is the love and appreciation you share with your partner.
Happy anniversary!