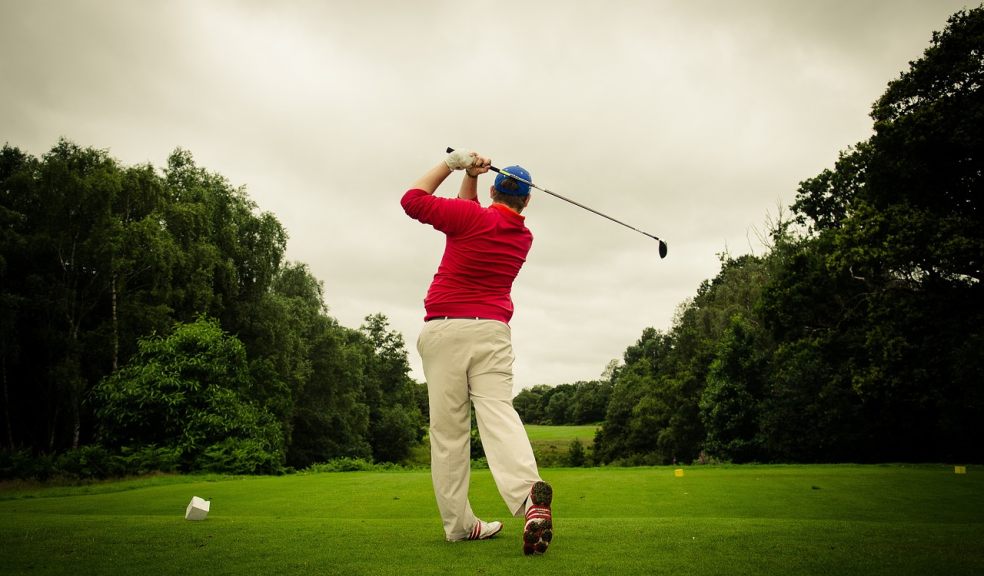 A comprehensive guide to golf GPS watches
Golf GPS watches are a staple of so many golfers' equipment. If you don't already own a GPS watch, it's well worth investing in one of the best golf GPS watches 2023. The range of GPS watches is extensive and can be overwhelming, so we want to help you decide on the best option for your game.
Whether you want the most up-to-date and high-technology GPS watch or a basic and easy-to-use one, there are plenty of options to choose from. Having a device that helps you improve your game and lower your scores almost seems like cheating – so which one will you choose to benefit your game?
Guide to golf GPS watches
Bushnell ION Elite GPS Watch - $199.99 / £219.99 RRP
As one of the best-known names when it comes to DMDs it's hard to look beyond Bushnell even for a GPS watch. The Ion Elite is very lightweight and easy to use. For how accurate the yardages are this is extremely reasonably priced.
Golf Buddy Aim W12 GPS Watch - $279.99 / £279.99 RRP
Golf Buddy's Aim W12 is a fantastic GPS watch that has a touchscreen where you can see the full hole and green – just like you can on much more expensive alternatives. This is one of the best-value GPS watches on the market.  
SkyCaddie LX5C GPS Watch - $350 / £300 RRP 
This might not be a GPS watch high on your list, but it definitely should be. The display is crystal clear and the functionality is really impressive. SkyCaddie gather the yardages for UK courses on foot so you can trust they are extremely precise.
Shot Scope X5 GPS Watch - $299.99 / £279.99 RRP 
If you love statistics, this is hands down the best GPS watch to buy. The X5 comes with 2nd Gen RFID tracking tags for all of your clubs so you can track over 100 performance stats. Also, this watch is very easy to navigate and highly accurate.
Garmin Approach S70 GPS Watch - $699.99 / £649.99 RRP 
The price of the Approach S70 GPS Watch might put you off, but if you look beyond that, you will be amazed by how good this watch is. Not only does it perform incredibly well on the golf course but also off it. The functionality and quality are fantastic – just what you'd expect from Garmin.
TAG Heuer Connected Calibre E4 Golf Edition Smartwatch – $2,500 / £2,400 RRP
We haven't added in an extra zero – this watch really is this much. If money is no object, why wouldn't you splash out on a TAG Heuer GPS watch? The Calibre E4 Golf Edition Smartwatch is a brilliant golf watch with more technology than you'll ever need (if you can stomach the price).
Garmin MARQ Gen 2 Golfer Watch – $2,300.00 / £1,999.99 RRP
This is Garmin's premium GPS watch which looks and feels as luxurious as any premium watch. This watch is very functional on the golf course as well as off. This is definitely more of a collector's item because the Approach S70 is arguably as good and much cheaper.
Canmore TW-410G GPS Watch - $169.99 / £149.99 RRP
Back to a much cheaper option – Canmore's TW-410G GPS Watch. This is a very comfortable GPS watch that tells you all the information you'll need at a very fair price. You also get a shot measuring tool and a step counter.
TecTecTec Ult-G GPS Watch - $129.99 / £119.99 RRP
At this price, you might be doubting how good this watch is, but the Ult-G GPS Watch does all of the basics exceptionally well. By using buttons it's very easy to navigate and the simple functionality is brilliant for all golfers regardless of how tech-savvy you are (or aren't).
Samsung Galaxy Watch Active2 GPS Watch - £319.99 / $319.99 RRP
Samsung's Galaxy Watch Active2 GPS Watch isn't necessarily a golf device, but it can be used as one. It's very lightweight and comfortable. The free subscription to Smart Caddie makes this GPS watch as good as other premium models specifically designed for golf.
How to choose the best golf watch
As already alluded to there is an extensive number of options and it can be hard to decide, so you're best off considering a few of these factors before investing in a GPS watch.
Functionality – Think about what you need and how much of the functionality you'll use. It's pointless having a watch with tons of technology you either can't use or don't use.
Budget – Having a budget can help to narrow down your options. By working out what you want your GPS watch to do it can make you look at certain watches and only look at certain models.
Design – Some are touchscreen and some you navigate with buttons. It's personal preference as to which you go for but try some out before you purchase.