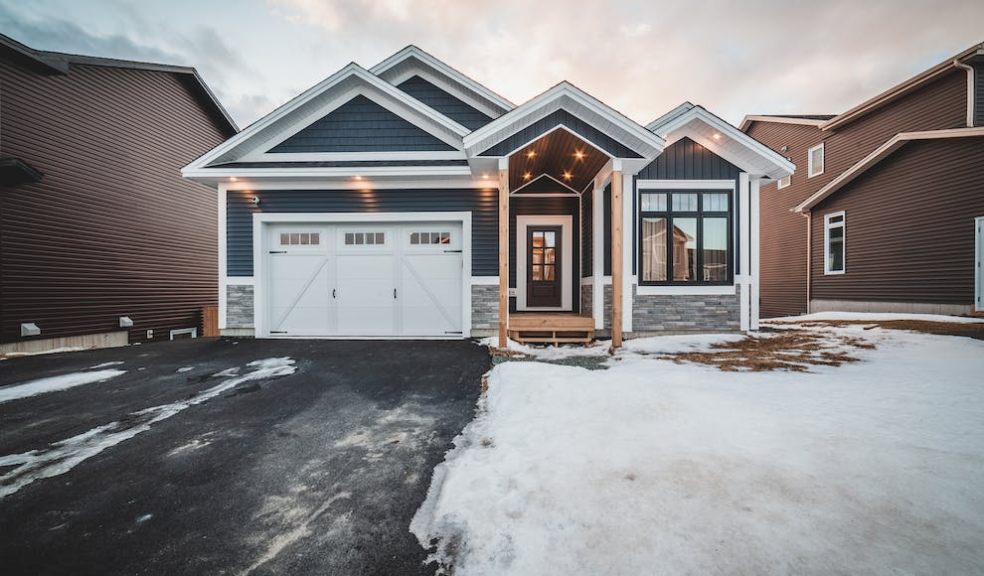 UK Burglaries Climb to 525 Per Day: How Technology Can Keep You and Your Belongings Protected
With statistics indicating that burglaries in England and Wales are on the rise, it's never been more important to explore how technology can help to keep your home safe from intruders. 
According to Office for National Statistics data, England and Wales saw 191,490 residential burglaries for the year ending March 2023. This means that 525 homes are broken into every day, with another property hit every 165 seconds. 
Instances of burglary have increased by 4% over 2022 figures, and there are fears that the ongoing cost-of-living crisis in the UK may lead to more instances of 'high harm' crime as the cost of steep interest rate hikes and lingering high inflation prompt greater levels of desperation from criminals. 
While these figures can be a cause for concern whether you're a homeowner or tenant, the good news is that technology is constantly improving to provide you with new ways of deterring burglars and preventing instances of breaking and entering. 
So, how is technology leading the fight to protect your home from intruders? Let's take a look at how you can keep yourself and those around you safe from the threat of burglary: 
Video Doorbells Prevent Intrusion
The great thing about video doorbells is that they're widely available and relatively cheap to buy–although you're often required to subscribe to monthly payments to gain visuals on who's at your door. 
These smart devices connect to your smartphone to provide a live feed of your front door, and can automatically begin recording if somebody rings the bell or even if it senses movement outside. 
With many great brands on the market that can offer impressive features, it's worth shopping around to find a suitable product. Arlo's video doorbell, for instance, offers a 180-degree field of view and a 1:1 aspect ratio, helping you to gain a better view of your porch and any parcels left by delivery drivers. 
Crucially, the Arlo Video Doorbell also supports 30 days of unlimited video with subscriptions, meaning that you can easily identify any suspect activity should you become concerned about criminal activity. 
Intelligent Lighting to Keep Burglars Away
In many cases, an intruder will knock or ring your doorbell to see if anybody's home before attempting to break in. Whether you're at home or away, this can be a terrible experience for residents, but with smart LED bulbs, you don't have to worry about moving a muscle for an active deterrent to take place.
BeON LED Bulbs work by automatically activating by detecting the ring of a doorbell through an embedded microphone. This means that as soon as somebody triggers your doorbell, they'll be greeted with an illuminated porch. 
These connected bulbs are great if you want to keep your home safe when you're away for long periods of time, too. They can learn your lighting schedule to turn lamps on and off automatically so that you'll never have to worry about a darkened home that attracts burglars. 
However, the BeON LED Bulbs don't come cheap, with prices starting at $199 for a set of three. Though it may be a suitable price to pay for peace of mind. 
Added Security With Smart Door Handles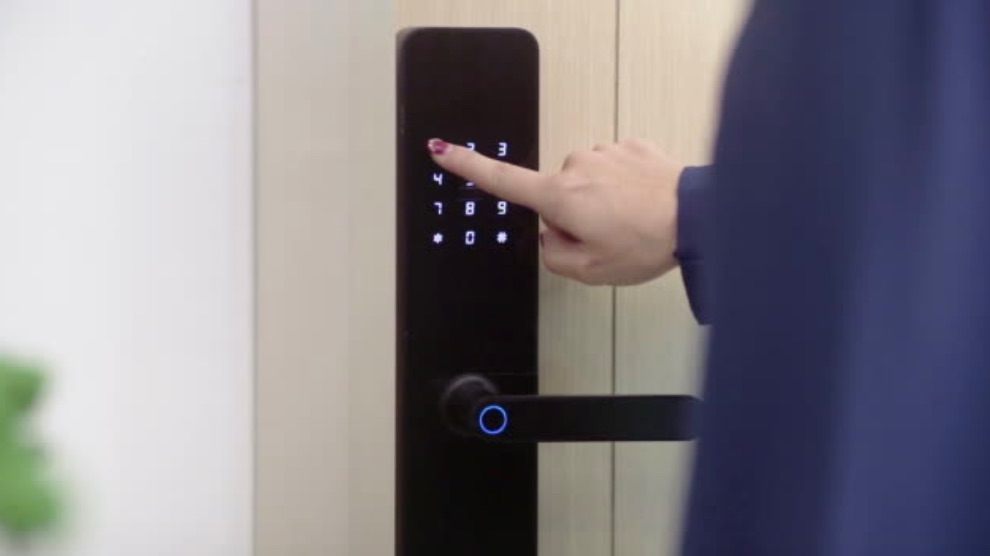 Yep, in an interconnected world, even your door handles can become smart. These cloud-based gadgets can provide users with five secure ways to get into a home. Whether you set up fingerprint entry, PIN codes, integrated smart apps, an RFID card, or a key, your door usage can be customized on a level that provides more comfort. 
Integrated apps can also store a log of every time your door has been opened and whose fingerprint, card, app, or passcode was used to open it. 
Smart gadgets like the ENER-J Smart Wi-Fi door handle even allow you to add extra protection to your passcodes by adding a random mix of numbers before and after entering the correct combination to throw off anybody who may be lurking nearby. 
The great thing about smart door handles is that you can combine them with traditional strong steel or brass locks to comprehensively improve your security. This installation work can be completed by a reputable locksmith, and a simple search of 'locksmith near me' on Google will help you to identify nearby professionals that can be easily cross-referenced with online ratings. 
TV Simulators Make it Look Like You're on the Sofa
One of the more quirky ways to deter burglars is by simulating exactly what your living room would look like if you were sat on the sofa watching TV. The AVENTEK Fake TV Simulator carefully mimics the type of light, colour, and aesthetics of a real 42-inch HD television at night, and even can even feature fades and on-screen motion. 
Equipped with a built-in timer and LED light sensor, your fake TV light offers one of the best unconventional deterrents available.
Although instances of burglaries are increasing in the UK, the technology available to keep our homes as safe as possible is growing at a rapid rate. 
Whether you embrace smart technology or simply invest in a strong door lock, every measure taken can make all the difference in protecting yourself and your belongings. With the right steps, you can rest easy knowing that you've made your home as unappealing as possible to burglars.