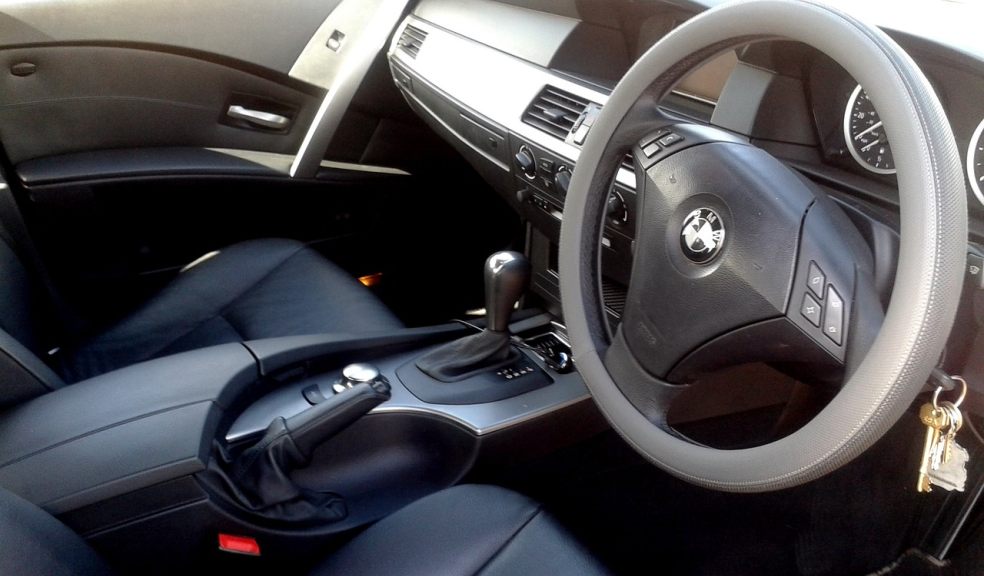 10 Worthwhile Interior Mods to Upgrade your Driving Experience
Most cars roll off the production line looking the same, but they can be extremely personal to you, which is why so many people look to modify and customise them to their own style. We are used to seeing vinyl wraps, big spoilers and unique alloys on a car as part of this, but as we see the inside of our cars just as much as the outside, it's time that the interiors got a little bit of attention too.
That is why Tracy Hill, Marketing Manager for Car Mats UK has put together her favourite customisations that you can make to the interior of your car so that it reflects your style and personality and is as unique as you are, and there are no furry dice in sight.
1. Car mats
When you get a new car, the mats that you find on the floor tend to be pretty boring, so these can be an easy part for you to make a little bit more exciting. Not only can you choose from rubber or different carpet qualities, but you can find personalised options as well. These can range from the colour of the trim to specialist embroidery that allows you add your name, your car brand or even your business.
If this still isn't personal enough, then you could have an image or photograph printed onto your mats as well. That could include a picture of the family pet, a business logo or a treasured snap from a holiday – the possibilities are endless.
2. Window tints
Window tints have been a popular customisation option for a long time as they help to make the car look cool and feel a little cooler inside too. They can be a quick, easy and affordable way to personalise your car, but it is important to remember that there are laws on which windows you can apply them to and how dark they can be.
3. Seat covers
For a big visual impact inside your car, you could consider adding some seat covers. Unless you have a luxury model, there is a good chance that your seats are black or grey, so why not pick something that stands out a little more? You can choose seat covers with all kinds of personalisation options from full patterns to detailed trim.
These not only look great, but they can also help to protect your car from the thrills and spills of travelling with kids, pets and other messy adults, as they are quite easy to simply remove and wash if you need to.
4. Ambient lighting
One way to completely change the interior of a vehicle is through the lighting that you can add. LED lights can be placed in strategic spots to create a cool or dramatic mood. You can put them under the dash, in door pockets and cup holders or even around the roof depending on how intense you want the look to be. Most LED lights will give you the option to change the colours as well, so you can always have something to match your mood.
5. Sound system
The sound system of a car is often one of the first things to be upgraded, even with today's high standards. You can change your internal system to a specialist one that gives you more control over the sound, and you can add a subwoofer to the boot if you are prepared to sacrifice the space for some extra bass.
This can involve a lot of technical knowledge, so you might want to involve a specialist when it comes to fitting a complicated sound system to your car.
6. Custom pedals
If you want to feel like Lewis Hamilton every time you get into your car, then you might want to consider upgrading your pedals. Racing pedals, those with a brushed metal finish or pedals with your cars logo can make an interior look really impressive, and some can give your feet better grip for an enhanced driving experience. Whilst it might sound like something technical, they can be much easier to fit than you might think.
7. Video screens
Whilst we might love our kids, travelling with them can sometimes test the patience of a saint. If you are travelling alone, then it is important to find ways to keep them entertained in the car to prevent their arguments, questions and demands from becoming a distraction from driving. That is why many parents are now fitting rear video screens to their cars. These help to keep kids looking straight in front instead of down at their laps, therefore helping to avoid travel sickness concerns, and it can make a car feel very luxurious for any adults that might get into the back seat.
8. Rearview mirror
Your rearview mirror is not immune to a little customisation, as you can do anything from putting interesting covers on them, making them wider of even turning them into digital screens to give your car a futuristic feel and improve your visibility.
9. Carbon fibre
If your car interior still boasts a mahogany effect, or it all looks a little cheap and plastic, then carbon fibre could be the ultimate upgrade for your interior. Typically found on the interior surfaces of supercars, this lightweight material is the last word in cool. You could choose to have an entire dash wrap or pick certain spots to add it to that will not only make it look incredible but could also improve its resale value in the future.
10. Accessories
There are plenty of other small accessories that you can add to the interior of your car to give it a fun, funky or super cool feel. Adding a cover to your steering wheel adds instant impact, or you could change the top of your gearstick for something more interesting. If there is a small detail in your car, then there is a good chance that you can get a cover or replacement for it to help upgrade your style a little bit more.