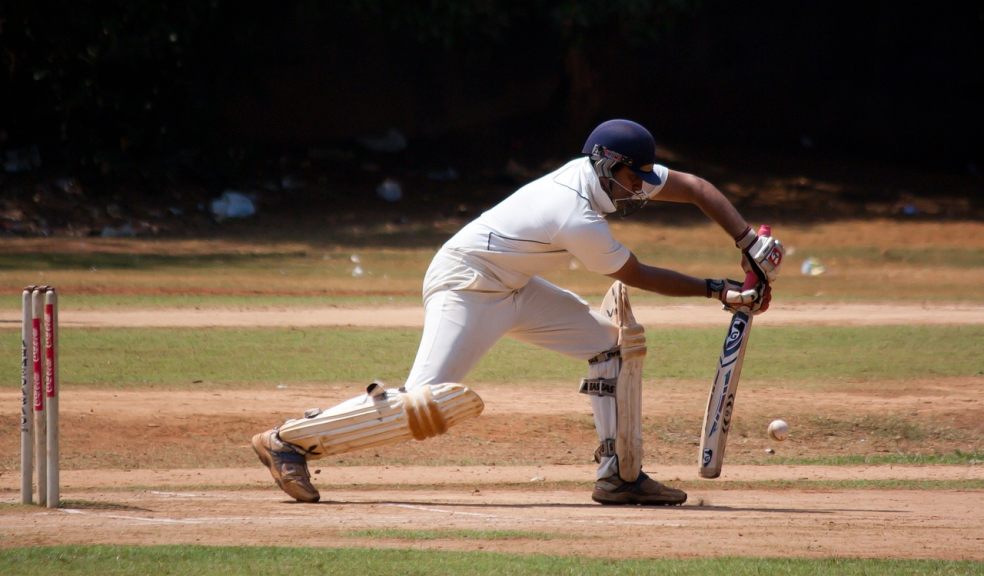 Cricket is a very popular sport in the UK that has accrued an audience of millions over the years. As with many sports, cricket fans also often happen to be fans of betting and, therefore, enjoy placing bets on Cricket. 
This one of our sports betting guides will break down all there is to know about Cricket and betting on Cricket. We will cover the rules of the sport, the best competitions to bet on, the different betting markets and even how to find the best odds available. If this sounds like it could be useful to you, then continue reading our guide on how to bet on Cricket.
How Does Cricket Work
Although cricket is a hugely popular sport, it does not have the same accessibility as football or simple rules as darts. So, for those not well-versed in the rules of Cricket, we will brush up on the basics here.
Professional cricket is typically played on a circle or oval field featuring a rectangular 22-yard pitch at its centre with stumps at both ends. Two teams, each consisting of 11 players, participate in the game, with one player serving as captain for each side. 
In cricket, batsmen aim to score runs by hitting the ball bowled by opposing teams' bowlers. Runs can be scored by running between the stumps or hitting boundaries, which are worth four or six points if the ball reaches or crosses the boundary rope. Bowlers strive to dismiss batsmen by getting them out through various means, such as being bowled, caught, or leg before wicket. 
In Limited-over formats, matches have a predetermined number of overs per winning, whereas Test cricket has no limit, and each team gets two innings to bat. The wicket consists of three stumps and two bails. The fielding team has to stop the ball and attempt to get the batsmen out through catches, run-outs, or stumpings. 
Why Do People Bet On Cricket
Betting on cricket is a popular pastime for many cricket fans for numerous reasons. One of those reasons is that it can increase the overall entertainment value of a game of cricket. By placing bets on a particular game, it can allow punters to become more engaged in that individual fixture. 
Additionally, those with a deep interest in and knowledge of cricket often see betting as a way to test and apply their understanding of the game. They may analyse factors like team performance, player statistics, pitch conditions, and weather to try and make correct predictions. This analytical aspect can make betting on cricket a very fun hobby for many. 
Finally, social interaction is another factor. Friendly betting among friends and family can foster camaraderie and competition, enhancing the overall enjoyment of watching matches together.
Cricket Competitions
There are many cricket competitions available for you to bet on, encompassing a range of tournaments and leagues. On the international stage, the Cricket World Cup and ICC World Twenty20 are the most prestigious, bringing teams from around the world to compete in the one-day and T20 formats, respectively. The ICC World Test Championship, on the other hand, adds context and structure to Test cricket, culminating in a final match that determines the champion. Additionally, ICC rankings play a vital role in assessing the performance of international teams across all formats. 
Domestic cricket competitions are equally significant, featuring franchise-based leagues like the Indian Premier League in India and the Big Bash League in Australia, which showcase some of the world's top talent in the T20 format. First-class Cricket is represented by competitions like the Sheffield Shield in Australia and the County Championship in England, where players aspire to reach the pinnacle of Test cricket. In India, the Ranji Trophy stands as the premier domestic first-class competition, fostering local talent. Furthermore, many countries have their own T20 leagues, such as the Pakistan Super League and the Bangladesh Premier League.
Popular Betting Markets
There are many betting markets in cricket, and we believe it is important to understand the most popular markets before placing any bets. In this action, we will break down each type of bet so that you can decide which market is right for you.
Match Winner
This betting market involves betting on the outcome of the match, with options for a win by the home team, away team, or a draw. This is one of the most simple and common bet types. 
Top Batsman
This involves betting on which batsman will score the most runs in a particular inning or match. This can be further divided into a top team batsman and overall top batsman markets.
Top Bowler
Similar to the top batsman market, bettors can wager on which bowler will take the most wickets in an inning or match, with options for top team bowler and overall top bowler.
Run Totals
Run totals is a betting market which involves betting on the total number of runs scored by a team or both teams in an inning or entire match. This can include over/under markets, where you bet on whether the actual total will be above or below a specified number.
How to Find the Best Odds in Cricket 
When placing bets on cricket, it's important to always look for the best odds in order to get the best value for your money. Finding the best odds can be quite time-consuming and tedious, however, which is why we recommend using betting tools to help.
An odds comparer, for example, is a great tool which can help you find the best odds in a certain market within seconds.
Summary
We hope you have found this article useful so that you can go forward and place bets on cricket confidently. Remember always to gamble responsibly.