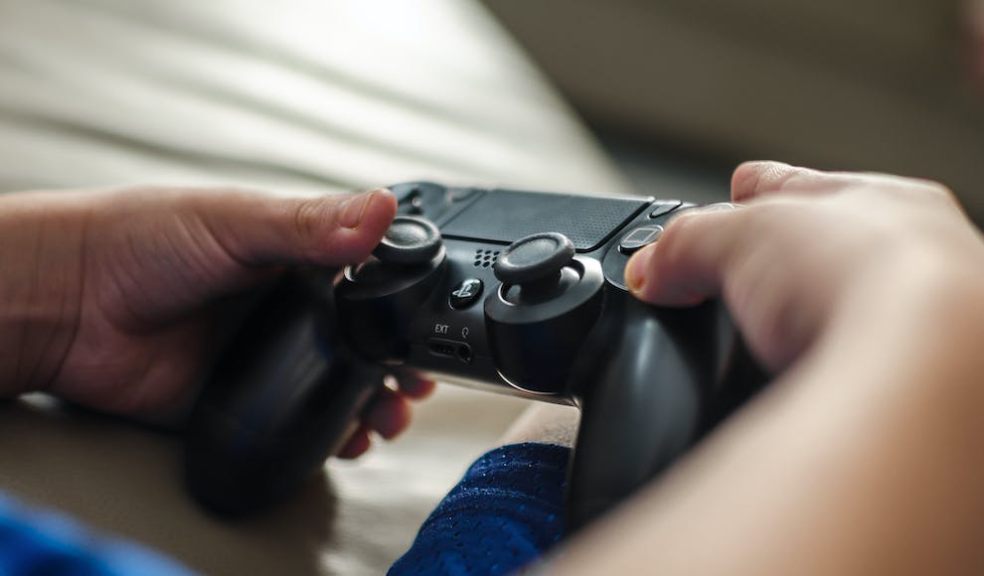 Popular video games in the UK
From its humble start in the early 1970s, the consumer video games industry has developed into one of the most popular and successful markets of all time. The video games have become increasingly varied, sophisticated, and available for a diverse audience. Today there are reportedly a whopping 3 billion gamers worldwide and the gaming industry ranks among the fastest growing entertainment sectors. The video games industry market could potentially be worth $473.7 billion by 2027. 
United Kingdom - a leading international video game market
Unsurprisingly, Brits also love to play video games. In fact, the United Kingdom is the second largest video game market in Europe after Germany and the sixth largest in the entire world. Are you curious to know what games Brits enjoy playing? Below we will have a look at some of the most popular video games in the United Kingdom.
Call of Duty
Call of Duty is beyond any doubt one of the most popular video games in Britain and worldwide. In 2022 it was the most searched game in the United Kingdom. To be more precise, Call of Duty is a video game series that was launched some 20 years ago. It's an engaging first-person war game with realistic graphics that began as a WW2 game. However, the series has been gradually updated to contemporary and even futuristic events. The latest version, Call of Duty: Modern Warfare III, was released in 2023 and deals with a Russian ultranationalist Vladimir Makarov who is planning to provoke World War 3, a clear reference to the ongoing Russian war in Ukraine. Call of Duty is a living example of the enduring popularity of classic war and shooting games.
Online casino games
The emergence of online casinos has made gambling a popular activity in the United Kingdom. Online casino games offer the attractive combination of entertainment and the chance to win various bonuses. Unlike traditional casinos, online gambling sites are open 24/7 and offer a much larger variety of entertainment.  In addition, mobile-adopted casino games can be accessed anywhere at any time. The most popular online casino games are slots games, live casino, poker, roulette, and blackjack. It can sometimes be a daunting task to identify the best casino games due to the large number of options available. A solution is to consult respected gambling review sites that list the top high paying casino sites available in the UK for the British market.
FIFA 23
Given the popularity of soccer in Britain, it is not surprising that FIFA 23 ranks high among the most appreciated video games among British gamers. It's the final version in the iconic and extremely popular FIFA soccer series released by the company Electronic Arts. FIFA 23 combines excellent graphics with great play features and the result is a highly entertaining and realistic soccer game.
Grand Theft Auto V
It is not a coincidence that the Grand Theft Auto V ranks among the most popular video games in the United Kingdom and internationally. The game is part of a successful game series that was originally launched already in 1997. Gran Theft Auto V is an open-world and third-person game that is set in the fictional state of San Andreas, inspired by southern California. It is an engaging action adventure that focuses on three criminal main characters – drug dealer and gunrunner Trevor Philips, street gangster Franklin Clinton and retired bank robber Michael De Santa. In order to survive in the ruthless American criminal underworld, the three protagonists need to pull off risky heists under very challenging circumstances.
Lego Star Wars: The Skywalker Saga
The Lego Star Wars: The Skywalker Saga is a popular action video that was launched in 2022. As the name suggests, it combines the best thrills of Lego and Star Wars in one single adventure. The game features a whopping 380 characters, adding texture to the adventure. As a player you can choose to begin the adventure from any of the three Skywalker Saga trilogies. In 2022, it was nominated in the British Academy Children's game category.
Red Dead Redemption 2
Red Dead Redemption 2 is another video game winner in the United Kingdom and beyond. Some gaming fans have described it as a Grand Theft Auto game but with horses instead of cars. Red Dead Redemption 2 is a classic open world Western adventure with amazing graphics, engaging three-dimensional characters and a nuanced tale of loyalty and conviction. It is set in a fictionalized version of the United States in the late 19th century and focuses on Arthur Morgan, an outlaw and member of the infamous Van der Linde gang. Here is your chance to steal horses and rob banks with impunity.
Conclusion
The video gaming market is one of the most successful entertainment segments of all time. There are reportedly three billion gaming fans worldwide. The United Kingdom is a leading video game market. Popular games in the UK include Call of Duty, online casino games, FIFA 23, Red Dead Redemption 2, Grand Theft Auto V and Lego Star Wars: The Skywalker Saga. Find your next favourite video game today!