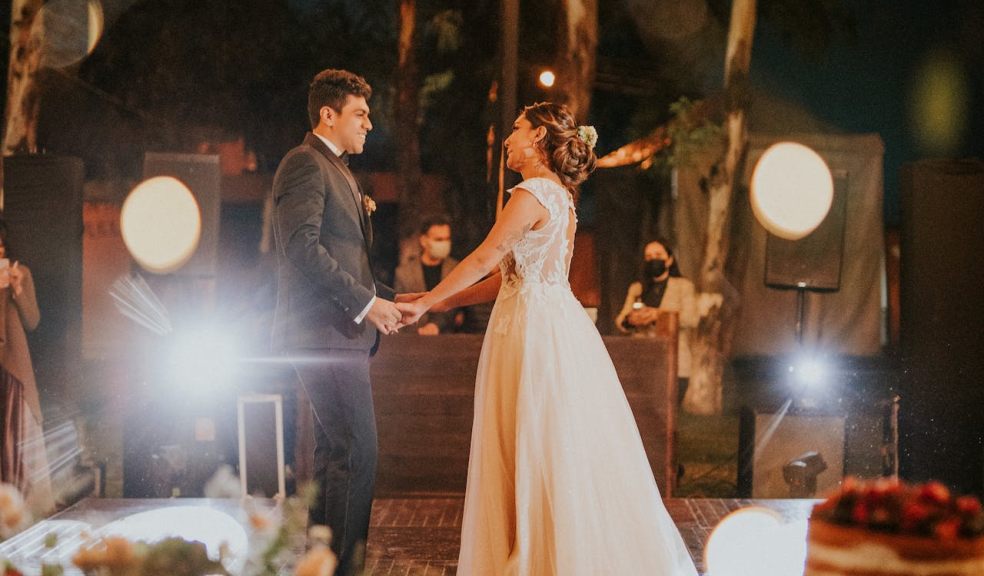 Wedding Wonders: Unique Decor Ideas for a Memorable Celebration
Weddings are the epitome of love, unity, and a beautiful beginning to a lifetime journey together. However, they're also an expression of a couple's unique personality and style. Nowadays, modern couples crave unique experiences not just for themselves but for their guests too. They seek to create a wedding celebration that is not only memorable but also deeply personal and one-of-a-kind. This desire propels a journey of discovering decor ideas that stand out and make a significant impact. This article delves into the heart of creating a visually stunning and emotionally resonant celebration. From the floral arrangements that breathe life into the venue to the seating that offers both aesthetics and comfort, each aspect of your wedding decor is a blank canvas waiting to be painted with your personal touch. Let's explore the endless possibilities that lie in marrying creativity with tradition, making your big day as enchanting as your love story.
Floral Fantasia: Blossoming Decor Ideas
Floral decor remains an evergreen choice among couples and for good reason. The softness, elegance, and the burst of colors that flowers bring to the table are unmatched. Yet, there's a world beyond the traditional centerpiece that awaits exploration. Consider creating hanging floral installations to give your venue a garden-like atmosphere or use a mix of wildflowers and traditional blooms for a whimsical effect. Floral arches at entryways or as a backdrop for the vows are also a classic choice that never fails to impress. Flowers can also adorn the backs of chairs, the ends of pews, or even be worn as a crown for a fairy-tale touch. The options are limitless and cater to every budget. Whether you go for a minimalist look with white roses or a vibrant setup with a mix of tropical flowers, your floral decor is a reflection of your taste, ensuring your wedding blooms in its unique way.
Seating in Style: Innovative Arrangements for Your Guests
The seating arrangement at your wedding is more than just a place for your guests to rest. It's a significant part of the decor that ties the theme together and encourages interaction among guests. Experimenting with different seating styles can add a unique touch to your celebration. For instance, a mix of round, square, and rectangular tables can create a dynamic layout, while long banquet-style tables foster a communal atmosphere. The chairs themselves offer a canvas for decor; consider chair covers, sashes, or even whimsical signs that designate the bride and groom's seats. For a more relaxed vibe, lounge areas with comfortable sofas and armchairs can be created for guests to mingle. Don't shy away from incorporating bold colors or patterns in the seating arrangements to add a modern touch. By giving thought to how your guests will experience the event, you ensure a comfortable, engaging, and aesthetically pleasing environment that complements the joyous occasion.
Personalized Touches: Making Your Wedding Uniquely Yours
In crafting a unique and memorable wedding experience, personalization is key. It's the small, tailored touches that resonate with the hearts of the couple and the guests. One innovative and modern way to incorporate a personalized touch is through the use of neon signs. These luminous displays are not only visually captivating but can be customized to reflect something personal about the couple. Custom neon signs can display your names, wedding date, or even a phrase that holds a special meaning for you. Position a wedding neon sign at the entrance, behind the head table, or as a backdrop for a photo booth to create focal points throughout the venue. Beyond neon signs, consider custom-made table runners, personalized playlists, or a photo wall with images spanning the lifetime of your relationship. Each personalized element you incorporate adds a layer of intimacy and individuality, making your wedding a true reflection of your journey together.
Aisle Aesthetics: Walking Down the Aisle in Elegance
The journey down the aisle is a monumental moment that marks the beginning of a new chapter. The aesthetics of this path can significantly enhance the emotional and visual experience. Consider lining the aisle with lush floral arrangements, delicate drapery, or twinkling fairy lights to create a serene and enchanting atmosphere. The use of color, texture, and lighting can evoke a mood that resonates with the essence of your love story. For a sophisticated touch, a red or white carpet runner can add a regal feel, while personalized aisle runners with quotes or significant dates add a unique touch. Elegant arches adorned with flowers, fabric, or even crystals at the start or end of the aisle create a picturesque frame for your vows. The choice of chairs or benches, along with decorative accents like bows, ribbons, or lanterns, also play a crucial role in defining the aisle aesthetics. By thoughtfully curating each aspect of the aisle decor, you make the walk towards your future spouse a beautiful and memorable voyage.
Tech-Savvy Celebrations: Integrating Modern Technology
The marriage of technology with tradition opens up a realm of possibilities to make your wedding celebration a sophisticated and interactive affair. Engage your guests with digital RSVPs, and create a wedding website to share your love story, event itinerary, and other essential details. At the venue, consider utilizing digital seating charts and menus displayed on sleek screens. Interactive photo booths with social media sharing capabilities allow guests to instantly capture memories and share joy. Drone photography can capture aerial shots, providing a unique perspective of your special day. Moreover, live streaming your wedding ensures that loved ones who can't attend in person can still be a part of your celebration. Incorporating modern technology enhances the guest experience and allows you to create a seamless and memorable wedding celebration that is in tune with the digital age.
Whimsical Wedding Favors: A Token of Appreciation
Wedding favors are a heartfelt way to express gratitude to your guests for being a part of your special day. The key to memorable favors is a blend of personalization and creativity. Whimsical favors that reflect your personality or share a part of your love story create a lasting impression. Whether it's a miniature succulent plant, personalized seed packets to let love grow, or custom-made cookies with your initials, the possibilities are endless. Packaging plays a pivotal role too; consider eco-friendly packaging or personalized tags with a sweet thank-you message. An innovative idea is to create a favor station where guests can choose from a variety of treats, creating a more interactive and personalized experience.