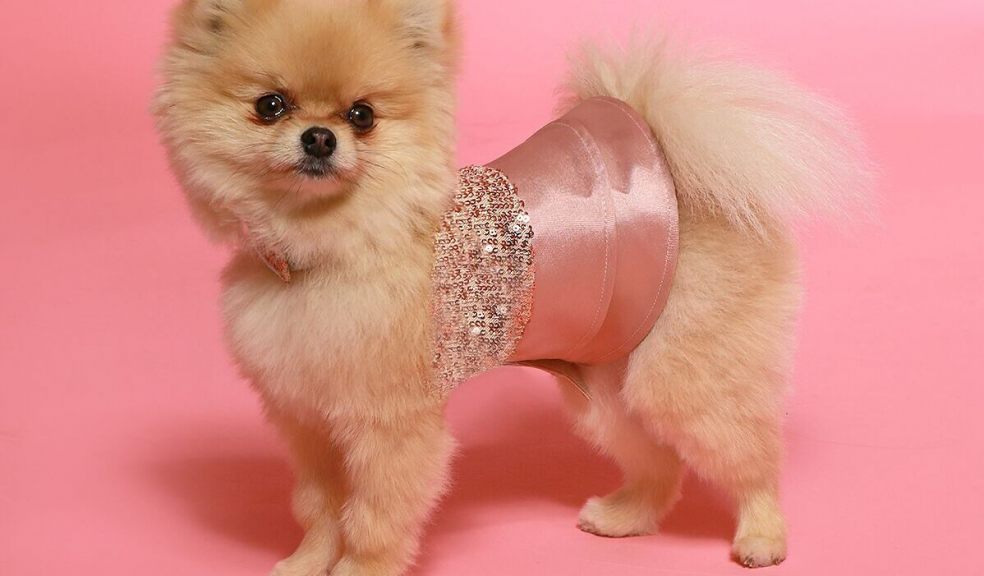 You can now get matching party dresses for you and your dog
Hot on the heels of the celebrity trend for dressing to match your kids, one company has come up with a way for doting doggy mums to twin with their fur babies – and it's so adorable.
Pink Boutique has introduced a tiny party dress for miniature dogs, complete with sequins and a silky tiered skirt.
The Pink Boutique Puppy Love Rose Gold Sequin Multi Layer Dog Dress, £19, is designed to match the brand's Heart Broken Rose Gold Sequin Multi Layer Skater Dress, £65, so mama and pup can strut into the festive season in style.
The doggy dress is available in one size, XS, which is intended for extra small dogs such as chihuahuas and pomeranians, while the adult dress comes in UK sizes 6 to 16.
The sparkly frock is modelled by Luna the pomeranian, a fluffy little beauty who has more than 15,000 followers on Instagram.
The cream coloured pooch is a natural in front of the camera, showing off her party frock in a variety of poses.
"We developed this to bring extra sparkle and fun to the festive period – who says your dog friends can't be glam this Christmas?" says Alice Rowen Hall, creative director at Pink Boutique.
"We know our customers love their dogs and we are dog owners too at Pink Boutique.
"So we created this is as an exclusive and limited-edition product so you can be matchy with your fur baby at a festive event and rock your fave dress too."
While 'twinning' Christmas jumpers for dogs and owners are widely available, this is the first time we've seen matching party dresses.
If you're lucky enough to be able to take your four-legged friend to a festive gathering why not really make an entrance with this stylish set?