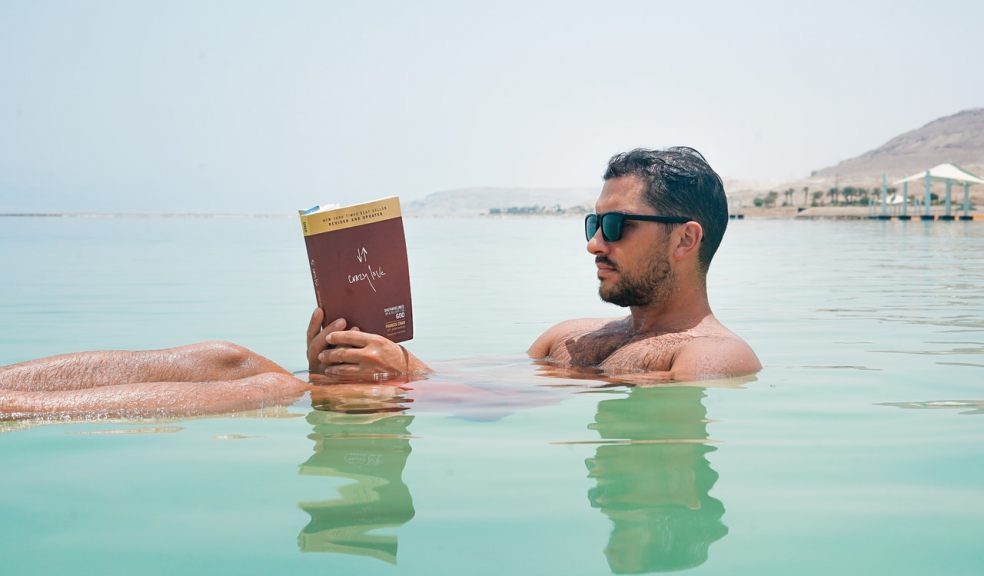 A fifth of adults aged 30-34 delay having children to travel more
Having children has dropped down the priority list for British adults in their 30s and 40s, in favour of travelling the world.
The new study by adventure tour operator Exodus Travels of over 1,000 adults in the UK revealed that a fifth of those aged 30 to 34 - who want to have children - are delaying doing so to travel more. On a larger scale, 14% of 30 to 49-year olds are postponing having children.
There is little difference between genders: 14% of men are choosing to hold off starting a family, as are 13% of women in this age bracket. 
It isn't just having children that is being put on the backburner, so is purchasing a house. The average deposit for first time buyers reached £32,841 this year, with the average first-home now costing £212,473. As the expense shows no sign of lowering, it's not surprising almost half of those surveyed believe that exploring is more important than saving for a house, with 11% actively avoiding it as they think they won't be able to take as many trips.
When asked what was currently most important to them, travel was top of the list (52%), followed by career progression (34%), buying a house (26%), buying a car (10%) and starting a family (10%).  
Travelling preferences for those in their 30s and 40s are culture rich and filled with adventure. 90% said they like to do a mixture of exploring, learning about new cultures and relaxing. Two-thirds of those surveyed said that they like to switch off from their digital lives when they travel, 60% think it is important to travel with people of a similar age and half like to challenge themselves when they go abroad. 
As a result of this increased keenness to holiday differently, Exodus Travels has launched Exodus Edits to appeal to a younger audience than its core demographic. The new compact collection is made up of meticulously curated adventure-grabbing small-group itineraries – aimed at busy professionals in their 30s and 40s.
The programme focuses on short-burst experience-rich small group tours that offer more of the world in less time. There's even a handy 'days off work' reference highlighted for each holiday, so travellers can pursue careers and travel, without using up all their annual leave.
Sam Seward managing director of Exodus Travels, said: "We are very excited to announce the launch of Exodus Edits, as it is something that we have seen a great demand for. We believe in improving life through travel, so we have created these trips to give a new audience the opportunity to go on incredible adventures, responsibly."
Each Edit includes one-of-a-kind experiences, enriching moments and big bucket-list achievements. From European-based itineraries to more far flung options, there's a whole range of trips to escape the ordinary and bond with fellow adventurers on the way. There is also a big focus on the positive physical, mental and social impact of travel.
Exodus Edits will also make sure support is provided to the local people in each destination where needed, ensuring that the destinations visited are treated respectfully. 
There will be 22 Exodus Edits trips to choose from, with highlights including: Five-day Aurora & Adventure in Iceland, Four-day Fizz and Spritz in the Prosecco Hills, Nine-day Desert to the Dead Sea and Eight-day Secrets and Civilisations.
The lead-in tour is a five night 'Summit and Spices in Morocco', requiring three days off work, which is priced from £599, excluding flights.
For more information on Exodus Edits, visit: www.exodus.co.uk/exodus-edits