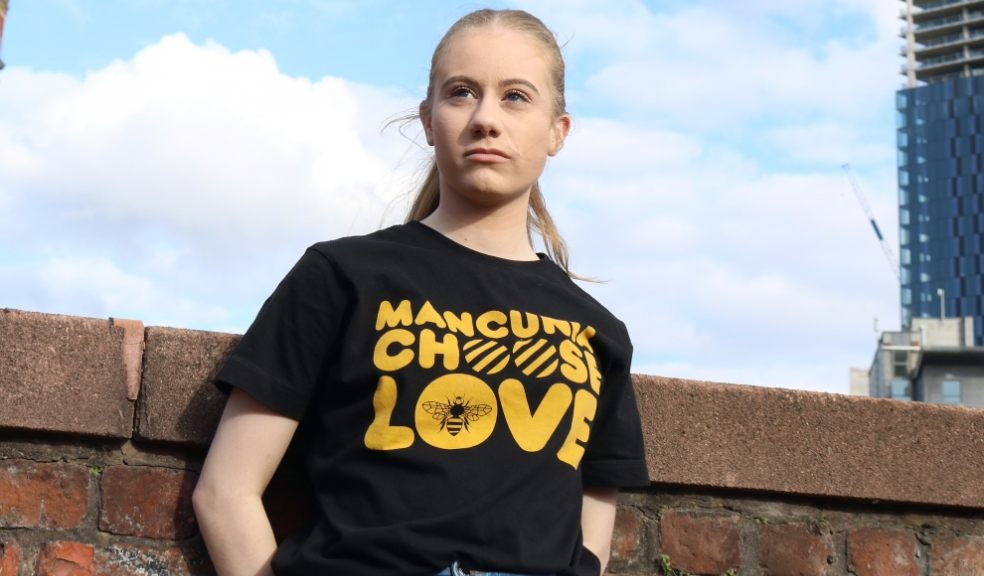 Manchester Arena survivor Freya Lewis on her second chance at life
Freya Lewis keeps a MAC lipstick in the centre of her make-up drawer, used by her best friend Nell Jones during the Ariana Grande concert at Manchester Arena nearly three years ago.
It was inside the tan bag Freya, then 14, was carrying when the terrorist bomb which killed 22 people went off metres from where she was standing.
Arm in arm, the friends had left the concert on May 22, 2017, a little early to avoid the crowds and were walking through the foyer to meet Freya's dad, Nick, when she noticed a man dressed in black, with glasses, a baseball cap and a backpack.
"Nell went to put her drink cup in the bin, and I got out my phone to text my dad that I was on my way. As I was doing that, I looked up and saw a guy that I thought was a bit strange. He was motionless and seemed spaced out and I thought it was a bit odd, but didn't think anything of it."
She had just walked past him when he detonated the bomb, which caused Freya's devastating injuries. Her left arm was shattered, barely hanging on to her body from her shoulder, both legs were broken and she had multiple shrapnel wounds, facial injuries and burns.
The drawstring plastic bag which held the Ariana Grande T-shirt she'd bought at the event had melted into the back of her head.
Incredibly, she attempted to stand up. "But then I realised everything was wrong and I felt blood all over me and there were people screaming and running. All the lights had blacked out. I was asking people to help me but everyone was in shock."
A couple, Kim and Phil Dick, came to her rescue, keeping her talking until help arrived.
"They took me in their arms as I collapsed on to them, kept me alive, kept me talking, stopped the bleeding. They saved me."
Her father, who had been waiting near the station, found Freya about an hour later, by which time she was being seen by paramedics.
"They labelled each casualty on a scale from one to 10, one being the most urgent to get to hospital – I was a number one, and probably one of the first to get in an ambulance.
"I remember asking my dad where Nell was – he didn't know – and asking if Ariana was okay. When I was in that ambulance on May 22, I was sure I was going to die."
Freya suffered 29 separate injuries. After a gruelling 10-and-a-half hours of surgery, she was put into an induced coma for five days. Surgeons removed bits of mouth bone from her stomach. Shrapnel was removed from her left eye, which was only saved by the fact she was wearing contact lenses, she recounts.
"When I came round I couldn't move. But when I saw my dad, everything came rushing back to me that something had happened and that's when I asked him, 'Where's Nell?'"
It was then she was told her best friend had died. It is this, more than the injuries, that she has had the most trouble coming to terms with.
"When I talk to my family, they say it wasn't my fault. But there are days when I still feel that guilt. The bad days are triggered by something that reminds me of Nell, whether I'm in a shop where there's make-up or when we drive past a place where we went together," Freya, now 17, reflects.
She has now written What Makes Us Stronger, with the help of a ghostwriter – a candid account of the terrorist attack and the effect it has had on her life. It is dedicated to Nell.
"Writing a book was my main form of therapy. It helped me process it all. I also wanted the book to be a legacy to Nell, to tell everybody what a wonderful person she was and I never want her to be forgotten."
The first days after Freya had come round were among the darkest, she recalls.
"There were times when I thought it was never going to get better.  I felt really isolated, down and depressed. I felt I was never going to get out of hospital and would be unable to walk forever."
Ariana Grande lifted her spirits, visiting Freya in hospital less than two weeks after the bombing.
"I'd just come out of surgery and that's when I started thinking about Nell and crying and had a meltdown. That was the moment that Ariana walked in and saw me. She was probably terrified. As soon as I saw her, my heart rate monitor went off, which was embarrassing.
"But she held my hand, she cried with me, she laughed with me. She made me happy again for the first time."
Freya was in hospital for five-and-a-half weeks, had around 14 operations and remained in a wheelchair for three-and-a-half months.
After she was discharged from hospital, she also met Harry Styles, another of her idols, backstage at his concert. But it is her recovery and coping with the loss of her friend which really stand out in the book.
Her injuries have largely healed, apart from a loss of movement in the little finger of her left hand, which sustained nerve damage in the blast.
Freya's strong support network of family and friends have helped hugely in her recovery, she agrees. She only had two professional therapy sessions following the attack.
"So far, I've never needed any further psychological help post-hospital, but if I need it in the future, I'll accept it. I talk to my family – they are my number one therapists when I have something I need to say. And I feel very lucky that I have a strong network of friends."
The nightmares she had in the months following the attack have subsided, she has attended various pop concerts since, but she hasn't returned to Manchester Arena.
"I don't think I'll ever be able to go back there but I've been to loads of concerts. I didn't want to let what happened stop me from being happy and doing my favourite things."
She still sometimes wears the leather jacket she was carrying on that fateful night. Now peppered with shrapnel holes, it was returned to her by police after the investigation and reminds her of how lucky she is to be alive.
"Whenever I wear it, it helps remind me that I was strong and almost bullet-proof."
How does she feel about the bomber, Salman Ramadan Abedi, who she recognised from a photograph days after the attack?
"My parents encouraged me from day one that the worst thing I could do is to be bitter and angry. Giving into the fear and being bitter and angry about him is what the terrorists want. I try not to think about him or anyone to do with the attack. I don't want to let them win. I want to look forwards, not backwards."
Freya  is now studying for A-levels and wants to become an actress.
The experience has changed her approach to life, she says.
"I'm more appreciative of every little thing.  I tell my family I love them every day and give them hugs. It's made me realise life is so precious and I want to live it to the full. I've had a second chance at life."
May 22 is a difficult date, she acknowledges. "It's got easier over time. I try not to be sad. Being positive has made me a better person."
Today, when she opens her make-up drawer and sees the MAC lipstick, she feels comforted.
"Whenever I'm doing my make-up in the mornings it makes me smile because it reminds me of Nell."
What Makes Us Stronger by Freya Lewis is published by Seven Dials, priced £14.99. Available now.
Image: Georgia Lewis/PA