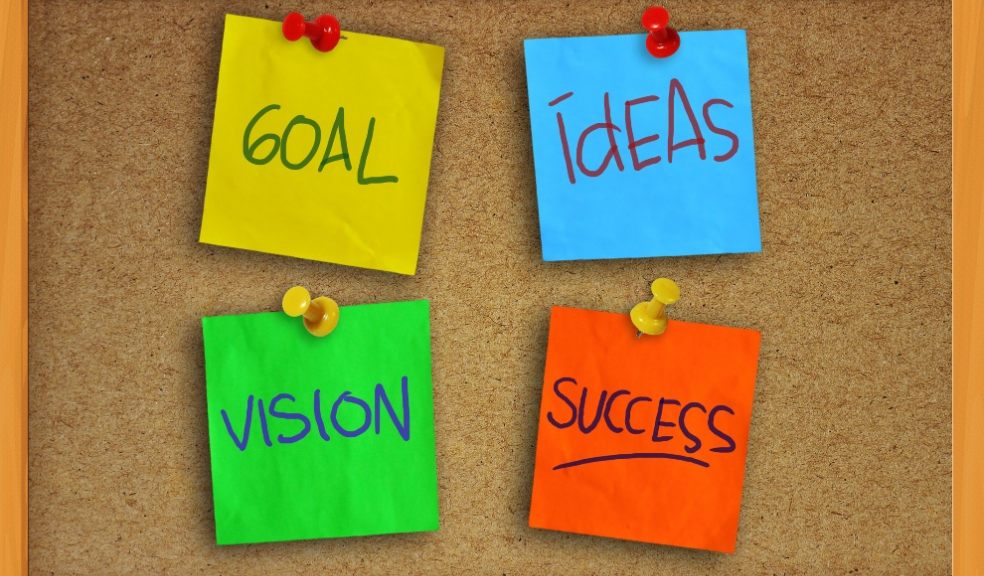 Creating a mood board for the first time? Here's where to start
Familiar with the concept of mood boards? For the uninitiated, a mood or vision board, as it's sometimes called, is a collection of images you bring together to help you focus on a goal or dream.
They're often used by interior designers to plan a new scheme, but many people use mood boards to help visualise various life goals and aspirations – whether that's a new business or venture, home or romance.
They're popular with women the world over – Instagrammer Mrs Hinch even shared her own mood board recently. Katy Perry and Oprah Winfrey are said to be fans, too.
Mood boards are said to be a beneficial practical tool, and useful for keeping you motivated and bringing visions to life.
So how do you make a mood board, and what benefits might it bring? Now is a great time to have a go, as you're indoors more and might be thinking about future goals post-pandemic.
Business coach Mel Johnson, who runs fertility coaching company The Stork and I (thestorkandi.com), explains: "I start off with a word, then I look for images to represent that."
So your word could be anything from 'success' or 'happy', to 'pregnant', 'homeowner' or 'married', for example. It could be a feeling – 'joy' or 'peace' – or something to do with your business, such as 'award-winning'.
"I find the images and collate them on the computer," says Johnson. "Choosing images I really love means I want to look at it all the time. I think if you're drawn to the board and it's somewhere that's accessible to you, it really does focus you on what you want to achieve, and reinforces whether you're making decisions that [support that].
"I look back over a 12 month period to see how much in line I am with what's on the vision board, and I'm always pleasantly surprised that if I've put it on the vision board, I start to move towards it and head in the right direction.
"I split the board into different elements of my life," adds Johnson. "Work, health, personal – and I have all that on one board together but I incorporate different elements of my life. Or you can have multiple boards for the different life elements, whatever works best for you."
Susie Hasler, 36, is an award-winning fashion stylist (styledbysusie.co.uk) who specialises in styling women on a budget whose body shapes have changed due to menopause, having children and weight changes.
She started mood-boarding in 2017 as a new year's resolution to set goals for the year ahead. Hasler explains: "It's helped me realise what I want each year, whether it's to increase profit or grow our online presence.
"My biggest growth was in 2019 and that was following the mood board I made at the end of 2018. I wanted to increase profit and reach clients all around the world. I managed to achieve both of these goals in 2019.
"The key is to keep it basic. Sometimes thinking about things too much can seem scary. Just write down anything on a notepad that comes to mind. Then get an A3 sheet of paper and stick down any images you associate with these goals," she adds. "Then write underneath each image what you want to achieve."
Hasler recommends sticking the mood board to the inside of the wardrobe door – another great place where you'll see it every day.
"Set a range of goals, from small to large. There's nothing arrogant about setting yourself goals that seem unattainable, because you would be surprised at what you can achieve," adds Hasler.
For spiritual teacher Sarupa Shah, making boards began in childhood – and there is an element of 'calling upon the universe' involved for many who make them. By collating your goals and dreams, you're throwing them open to a higher power for approval.
"I have always made boards from when I was little and putting things in a giant scrap book as a kid – usually from the Argos Catalogue – so it was something that was supernatural for me even when I didn't know what it was about energetically, or at least didn't have a conscious understanding of it," says Shah.
"As I got older, I started working with vision boards more deliberately and I still have a credit card-sized print of my first vision board I made as an adult in my wallet," Shah reveals. "I had a vision of living in a place that was floor to ceiling windows and a beach view – which I manifested when I lived in Spain.
"I was struggling to find somewhere to live and this was the last property the agent took me to. As I walked in, I had tingles all over, especially as I was close to looking for a whole new area as finding a property was so dire!"
Shah is a fan of making a mood board 'in real life' rather than on the computer, and runs half-day sessions where clients can be guided through a meditation and then work on their board together (find out more on her blog).
"Once you have images cut out of magazines, I encourage people to put them on the board before gluing, as you will find things suddenly don't fit or belong and it is a playful experience," Shah says.
"Once glued down, don't let your vision board gather dust or be hidden away. Place it somewhere you can see it and spend time with it – like looking at it and closing your eyes and meditating with it – being on an adventure with it."
So, what are you waiting for? Head to the computer or those old magazines gathering dust and get mood-boarding. You never know where it could take you once life gets going again…
Image: Getty Images/iStockphoto