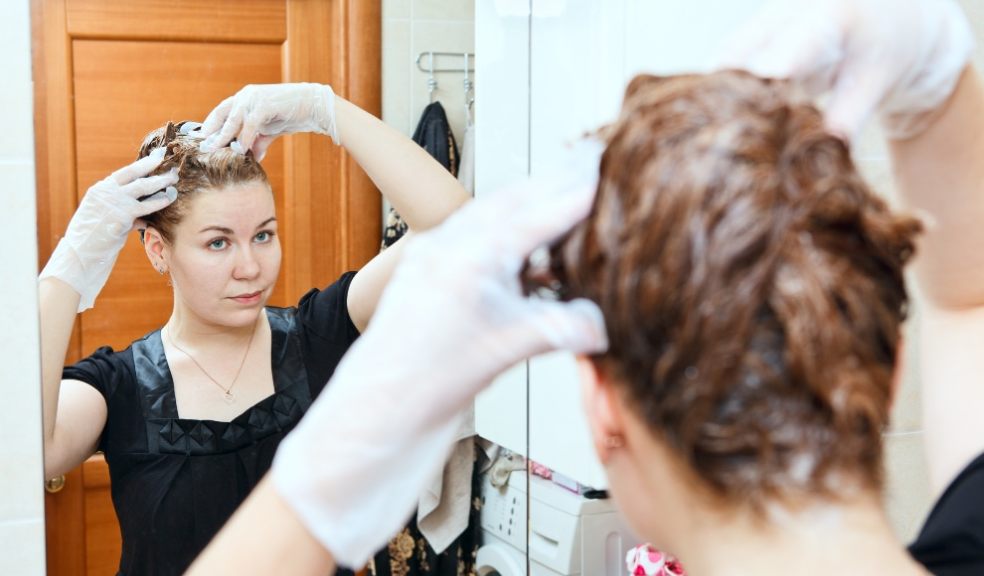 Things you must know before colouring your hair at home
If you're anything like us, there's one question you desperately hope to hear the answer to every time there's an announcement about the easing of lockdown restrictions: when will hair salons be open again?
Sadly, we can't help with that, but if you've finally caved and realise that after weeks of religiously applying root touch-up spray it's time to bite the bullet and dye your own hair, we've got you covered.
Colouring your hair at home for the first time can be scary. What if the end result doesn't match what you were expecting from the picture of the smiling, glossy-maned model on the box? Will it damage your hair? Will it stain your skin?
We've enlisted Jodie Searle, senior colourist at Michael Van Clarke, who sets out nine things you need to know before dyeing your own hair…
1. Do a patch test
"Reactions are rare with professional products but more likely with those bought at the chemist, so a patch test is sensible" Searle says.
"Put a tiny dab of the product behind your ear or on your arm 24 hours before you want to colour your hair."
Make sure it doesn't wash off in the shower. Then, after 24 hours if your skin hasn't reacted adversely to the dye you're good to go.
2. Only colour regrowth
Covering up root regrowth is the main priority for a lot of people, which means you don't have to apply colour all over.
"Only colour the ends for the last five or 10 minutes of development time," Searle says. "This avoids over processing the hair and getting overly dark ends."
3. If in doubt, go lighter
"If you are not sure about your colour choice go half a shade lighter," Searle says. "It's much easier to correct lighter hair than darker hair."
4. Choose a complementary hue
"Choose a colour that will complement your skin tone," she says. "Think about the colours you wear and jewellery."
That means if you tend to wear gold jewellery you'll likely suit warmer hair tones such as honey blonde or reddish browns, while if you prefer silver you should opt for cool-toned blondes and chocolate browns.
5. Start with semi-permanent colour
Just because a colour is labelled as semi-permanent that doesn't mean it won't be strong enough or will fade after a few washes.
"Try a semi-permanent dye first," Searle advises. "Most semi-permanents cover up to 80% of white hair and it's much less risky than using a permanent colour in case anything goes wrong."
6. Prep your hair properly
"The most important thing is prepping your hair prior to colouring," says Searle, "as hair dye actually changes the structure of the hair.
"Use a hair mask to protect and repair. I recommend Michael Van Clarke 3 More Inches Lifesaver Pre-Wash Treatment, £29 (€32.25)."
7. Protect your skin and surroundings
"Use Vaseline as a barrier on skin to avoid skin staining," says Searle, so slather it around your hairline (this only applies to pigmented dyes rather than bleach where you're removing pigment from the hair).
"You'll also need plastic gloves and a cape or a towel – but not your favourite," she adds. "Do it in a bathroom or on a floor that won't stain."
8. Greasy hair is good
You may think that dye should be applied to clean hair but that's not the case at all – a bit of oil is a good thing.
"Do not wash your hair the day before colouring as this will make your scalp more sensitive," Searle says.
9. How to fix stains
If you have ended up with any stains on your skin, Searle offers three tips that can help erase them.
"Cows milk removes stains so use a little on cotton wool afterwards and gently rub," she says. "Make-up remover and perfume can also remove stains."
Image: Getty Images/iStockphoto