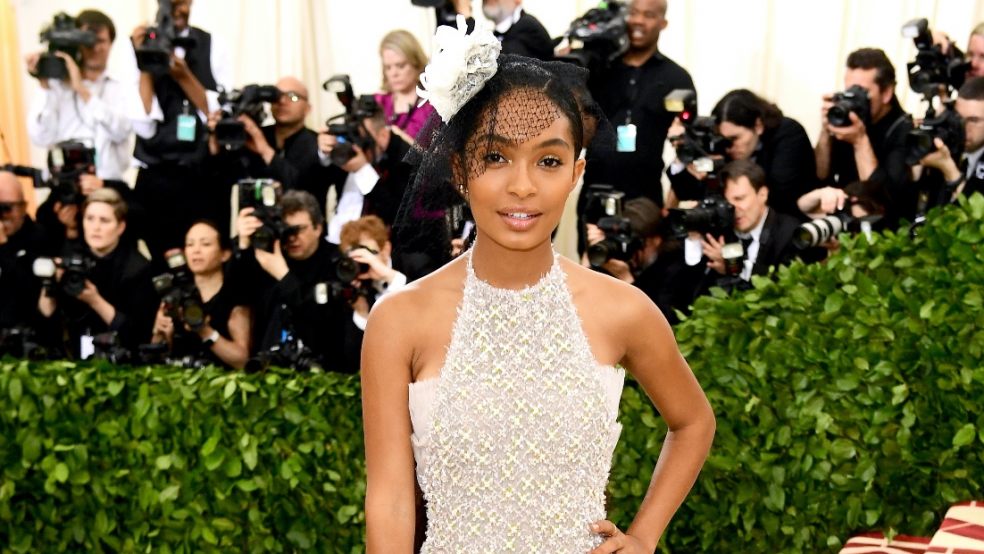 What you need to know about actor Yara Shahidi's activism
Actor Yara Shahidi has penned a powerful essay about being a black and Iranian woman born in the year 2000.
"I was born into a perceived 'post-racial' world with smartphones – undermined by the fact that our societal fates are predetermined based on our ethnicities – and the same technologies that have connected us also surveille our Black and Brown communities," she wrote for Porter. "Global protests against oppressive governments, coupled with constant national police terrorism claiming the lives of my community, should serve as a stark reminder of the collision of the forward movement of 2020 and the hate and discrimination that chain us."
Shahidi's powerful words are very much what we've come to expect from a woman unafraid to talk about the big issues. She's emerged as one of the most prominent activists of Gen Z, alongside her acting career in shows like Black-ish and Grown-ish, and movies like The Sun Is Also A Star.
The 20-year-old has been socially aware from a young age – which she credits to her family, in particular her grandfather who spent time with the Black Panthers.
When Shahidi was 15 years old she founded Yara's Club, a mentorship programme for high school students set up with the help of the Young Women's Leadership Network. At the time, she told the New York Times: "Giving back is not just something you do as an adult."
Also in 2015, she filmed a public service announcement encouraging women to get into STEM (science, technology, engineering, and mathematics), and even her 18th birthday had a socially conscious message behind it.
She threw a voter registration party to celebrate, which she writes in Porter was "honoring the rights that those before me fought for". For the occasion, she founded Eighteen x 18 in collaboration with news publisher NowThis, encouraging young people to vote. In a statement to Variety, she said: "It's more clear than ever that young people have both social and political power in our country, and it's so important that everyone turning 18 this year engages in the political process."
It's not just setting up her own organisations either, Shahidi has also worked with groups like Girls for Gender Equity and the Third Wave Fund, which is dedicated to gender justice.
If you were in any doubt about what an impressive individual Shahidi is, none other than Michelle Obama wrote her college recommendation letter, and she enrolled at Harvard in 2018.
More recently, Shahidi has been a vocal supporter of the Black Lives Matter movement, and discusses the issues with her fanbase on social media. Even though she embraces the power of social media to spread news and ideas, she  also recognises the dangers that can come with it. She recently tweeted: "Let's continue to use this platform to spread awareness and protect our community but I wanted to create a quick thread while we are constantly intaking news of our trauma," asking her black followers to reply with things that bring them joy.
Image: PA