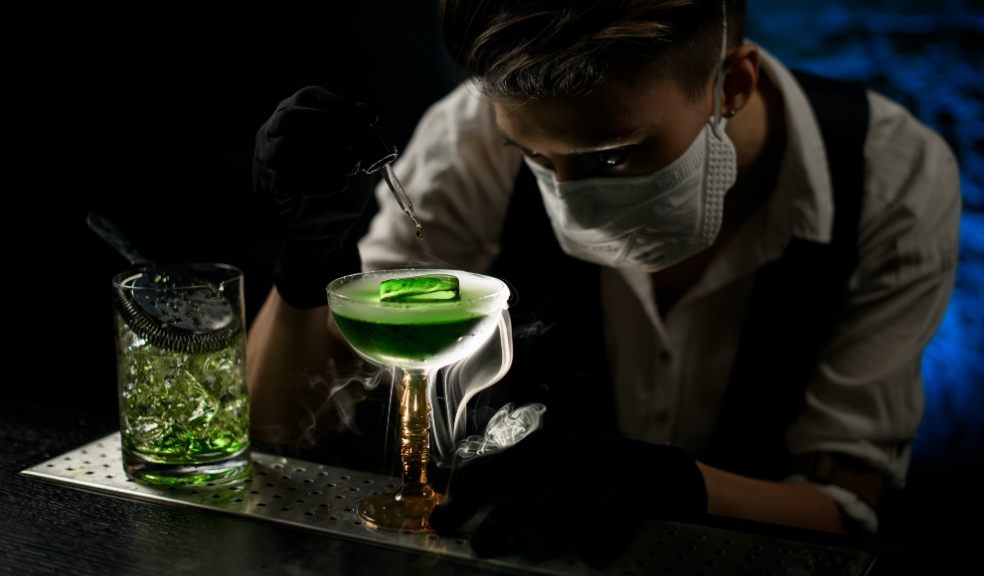 Nightclubs and bars around the world are adapting to Covid-19
Nightlife has been at the pointy end of the coronavirus crisis, and the world's clubs and bars are having to get creative to avoid empty chairs at empty tables.
These are some of the strangest measures put in place by venues to ensure the show can go on…
Seated dancing
You could have bodybuilders for bouncers and a dance floor the size of a football pitch, and there would still be no way to enforce social distancing in a nightclub once the shots start flowing.
One Dutch venue has tried an unorthodox solution – seated dancing. At Doornroosje the music blares and the strobe lights flash, but revellers must strut their stuff from a set of chairs spaced five feet apart on the floor. Taking legs out of the equation does limit choice of moves, so we hope you're ready for lots of headbanging, jazz hands and dabbing.
Novelty PPE
As clubs and bars tentatively nudge open their doors, questions about personal protective equipment (PPE) still loom large, and waiters wearing masks and hazmat suits does little to calm concerns. Themed bars have a simple solution – turn the new uniform into part of the display.
At Mr Fogg's House of Botanicals in London, menu and decor are floral, herbal and aromatic, so staff are set to dress in mock beekeeper outfits – mask, veil and all. Sister brand Barts is designed to echo the roaring Twenties, and proprietors have promised a series of novelty face coverings, at least one of which looks suspiciously like a plague doctor's beak.
At Cahoots in Soho, mixologists will be complementing their wartime aesthetic with fake, Covid-appropriate gas masks, which, ironically, will do at least part of the job of the real thing.
Robot bartenders
If robot bartenders sound a bit science fiction to you, you probably weren't paying attention to South Korea before the pandemic. At Coffee Bar K in Seoul – a cocktail joint, despite the name – guests are served perfectly carved ice balls by Cabo, a slow-blinking, waistcoated, mechanical mixologist.
A few blocks away, at the aptly-named Cafe Bot Bot Bot, a disembodied arm prepares drinks with a roster of bottles stored on the ceiling – nailing the mixing ratios every time. A glimpse into the future perhaps, or in some places, the present.
Drive-in disco
While some places turn to tech to solve post-pandemic problems, others are going back to basics, and seeking answers in the past. People of a certain age will remember the drive-in cinemas of the Fifties and Sixties, and while films are relatively simple to enjoy from the safety of a vehicle, one German company has given drive-in clubbing a really good go.
At the 'autodisco' hosted by Club Index in the German town of Schüttorf, hundreds of vehicles roll into what was once the club car park, roll down the windows, and enjoy live DJ sets from the comfort of their cars.
Inflatable rings
One way to ensure social distancing is to physically saddle your customers with it. Eighties-themed London bar Maggie's is already larger-than-life with its Rubik's Cube tables, RoboCop wallpaper, and Thatcher speeches playing in the bathroom, so the litter picker cup holders and inflatable rubber rings fit seamlessly into the aesthetic.
The rings echo a similar setup brought in by a Maryland venue in May. At the Fish Tales Bar & Grill, guests are fitted with so-called 'bumper tables' – Dodgem-esque car tyres with wheels that surround drinkers and physically keep them apart. Great for social distancing; not so great if you don't want to spill your drink.
Image: Getty Images/iStockphoto