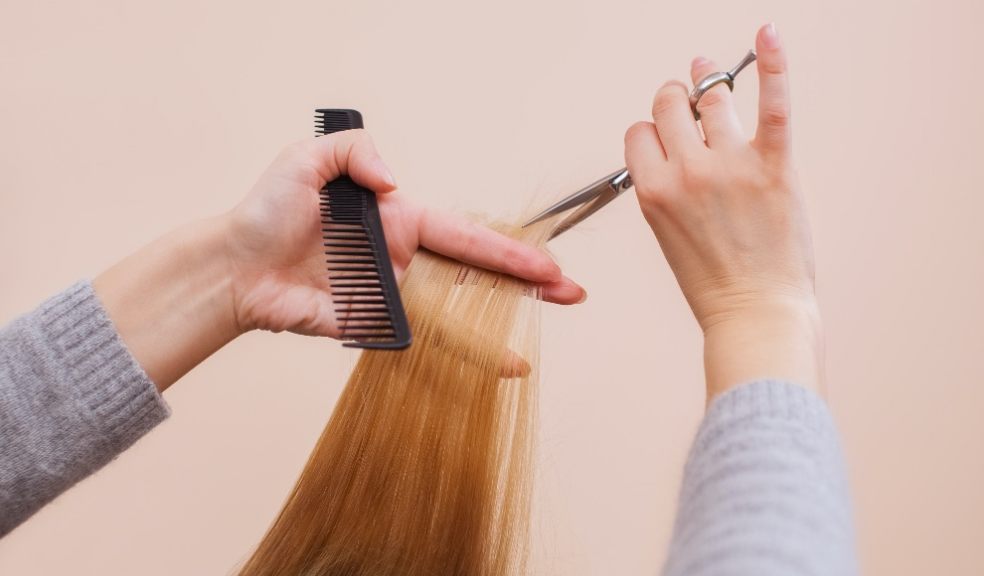 This is how often you should actually be getting your hair cut
It's fair to say most of us are in dire need of a haircut now – unless you've bravely let your partner loose with the scissors at home.
Thankfully salons are starting to reopen so you'll soon be able to let a professional fix whatever has atrocity has occurred over the last few months.
But how long should we actually be going between trims? Well, experts say it depends on your hair goals – plus the cocktail of damage you put your hair through between snips.
We asked stylists to help us figure it out once and for all…
First up, why is it important to book in for regular haircuts?
"If you don't don't have regular cuts, the ends of your hair will become dry and split," explains Chelsey McQueen, stylist at Blue Tit Topshop (bluetitlondon.com).
This becomes a particular problem if you're precious about your hair length and don't want a drastic cut with each visit to the salon.
"These split ends continue higher up the hair shaft," says McQueen, "so when you do eventually get it cut, you end up having to get more off than you might have wanted to."
Valerie Maine, hairdresser and co-owner at Live True London (livetruelondon.com) adds that if you're looking to achieve length, putting off a haircut can produce the opposite effect.
"When hair become split, energy is directed away from the roots, which will then slow down the growth process."
It can have an effect on the quality of your highlights and balyage too. "If you colour your hair, by not cutting the ends regularly, you might not be able to achieve the desired colour you're looking for either"
So how often should you be cutting your hair?
"I suggest anything between six to 12 weeks, but it does depend on how quickly your hair grows and the shape you're maintaining," says McQueen.
How you treat your hair has a lot to do with it too. If you've recently bleached your locks and are exposing it to daily damage from straighteners, Maine says that you might want to think about getting some TLC at the hairdressers more frequently – every five weeks.
"[Using] loads of heated tools will require more frequent cuts so that the hair is kept healthy," says Maine. "Anyone wanting to grow their hair out will be recommended to cut their hair every six to eight weeks at a minimum, as this will allow the ends to be always in optimum condition," she adds.
Does it make a difference if you have a long or short style?
In a nutshell: yes.
"People with short hair will notice the need for a cut more, simply as the style grows out of shape quicker," says McQueen.
She believes that people with shoulder-length hair or longer, whether male or female, can get away with putting off a cut for a few extra weeks as the regrowth is less noticeable.
"If your home care is good – and you're using in-salon shampoos and conditioners, masks, oils and heat protector – you'll probably find that you cut it less."
What other tips do you have for keeping hair in tip top condition between cuts?
"A healthy scalp equals healthy hair," says McQueen. "It's all about the hair care, so in-salon treatments are great to have done between haircuts."
Maine adds that aftercare products can help to keep hair feeling supple and strong too. "Using professional products will keep the moisture, the protein or the keratin of the hair to good levels.
"Redken, Pureology or Kérastase are great brands to help with hair issues, but it's always best to have the products recommended by your stylist, so that they can tailor their suggestions to your needs.
"Personally, I recommend shampoo, conditioners and masks, as well as heat protector or serum (depending on the use of heating tools), to make sure my client's hair stays healthy between visits."
Image: iStock/PA