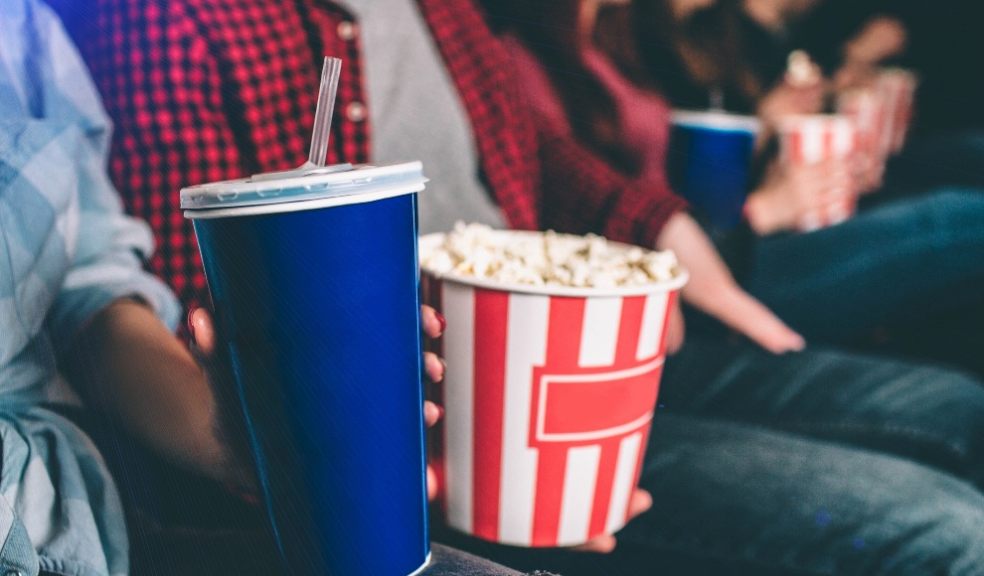 Six things we've missed about cinemas
For the first time since lockdown began, cinemas in England will reopen their doors on July 4. The good news came a bit earlier for Ireland, where cinemas were allowed to reopen on June 29.
It will certainly be a new and different cinema experience, as seating will follow social-distancing measures and many theatres will be using air purifiers to reduce the spread of the virus. Because of this, not all cinemas will open straight away, and some might take a while to get ready.
After months of sitting on the sofa, watching old movies and cycling through boxsets, the reopening of cinemas comes as a relief to many of us. There's something about a trip to the movies which fills you with nostalgia, as you load up on popcorn, just like you did as a kid.
So, what is it we've missed so much about cinemas?
1. The snacks
Yes, the food at the cinema is extortionately priced, but where else can you indulge in a giant bucket of popcorn, a huge bag of sweets and a ridiculously large drink to wash it all down with? Making your own popcorn just can't compete with the true luxury of cinema snacks.
2. Getting to watch the latest films
Need we say any more?
During the pandemic, a lot of the new releases have been available to buy at home, but it feels like a bit of a rip-off to pay the price of a movie ticket to sit on your own sofa. At least when you go to the cinema, you're paying for the full experience.
3. It's a big event
Which leads us neatly onto the next point – going to the cinema is an event in itself. It's nothing fancy – there are no requirements to wear anything other than your comfiest pair of trackies – but it's the experience we all go for. After months with relatively little on, many will welcome the opportunity to get out of the house and do something a bit different – particularly if you have kids to entertain.
Regardless of whether the film is good or bad, you're far more likely to remember it if you've gone to the cinema, than if you watched it at home.
4. The trailers
Going to the cinema feels like a treat, because you can sit and watch snippets of upcoming movies, deciding then and there whether it will be worth your time or looks like a dud. It's fun because you'd never really sit at home and watch trailers – it's only at the cinema you can settle in and enjoy them.
5. You can really experience the movie
Plenty of movies are fine to watch on your TV at home, but there are some which you just have to see in the cinema to get the full impact. Whether it's the latest Marvel flick or a more arty film, like the overwhelming brightness of Midsommar, there are some movies you need on the big screen to really experience them properly.
Plus, if you're the kind of person who is constantly on their phone, going to the cinema actually forces you to concentrate on the film, without reaching for your mobile every 30 seconds.
6. It gives you some me-time
Whether you're going to watch a film alone or in a group, the darkness of the movie theatre and the all-encompassing sound means it's a fairly solitary experience. It gives you a chance to really relax, focus on the movie and sit with your thoughts. And if you're with a group, you can discuss everything that happened with your mates afterwards.
We definitely recommend going to the cinema alone if you've never done it before – it's a real treat.
Image: iStock/PA