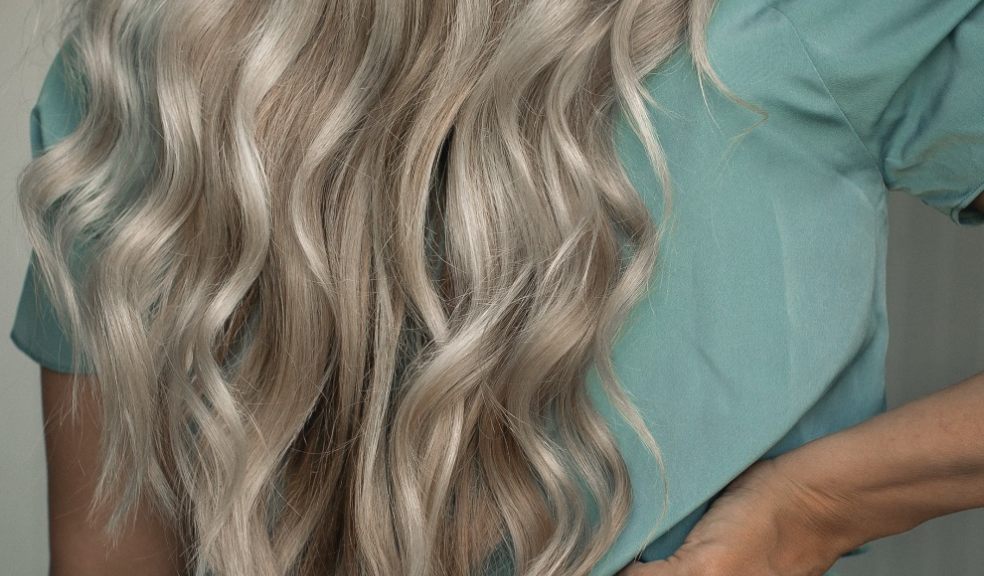 Beautiful ideas for how to style your hair with hair extensions
If you've been hoping for longer and thicker hair, the good news is that thanks to hair extensions it's now easier than ever to achieve. These days, you can get top-quality hair extensions that seamlessly blend in with your natural hair so that no one even has to know you're wearing them if you don't want them to. You can even purchase them online to fit yourself as a cheaper alternative to having them done at the hairdressers (although having them fitted professionally is a great idea if you're unsure about doing it yourself).
Naturally, having the extensions is only one part of it. You then need to decide exactly how to wear them in order to best show off your luscious new locks! Luckily there are lots of different styles you can try, which allow you to get creative with your hair and refresh your look with ease. Here are some ideas for hairstyles to try with your hair extensions to get you inspired.
Sleek and straight
One of the most popular styles to go for – particularly if your hair is naturally straight – is a sleek and sophisticated long, straight do. It's a timeless classic, but the addition of hair extensions can prevent your hair from looking fine or flat. It can also be one of the easiest looks to achieve, as you don't have to worry about working out how to do complicated plaits or other hairstyles! Just be sure to get good-quality extensions from somewhere like Hair2love, as any imperfections will be easy to spot.
Beach waves
Beach waves are perfect for achieving that relaxed, bohemian surfer vibe with minimal effort, especially if your hair is naturally wavy. Alternatively, you may need to use some heated styling tools to get the level of wave or curl you want. It's worth doing though, as this is a hairstyle that suits literally any occasion and is unlikely to go out of fashion any time soon. Hair extensions are perfect for adding extra volume here, whether you want soft waves or tighter curls.
Hint of colour
Hair extensions offer a great opportunity to add a splash of colour to your hair without having to use dye or alter your natural hair colour in any way. You could opt for highlights or lowlights that are just a few shades lighter or darker than your natural colour, or go for a more vibrant and eye-catching option such as blue, pink or purple. For extra-stylish look, try ombre hair extensions where the colour fades into a different shade. This could also be a good chance to try out different hair colours before taking the plunge and dyeing your natural hair.
Half up, half down
One type of hairstyle that always works beautifully well with hair extensions is a half up, half down do. This could be a half ponytail, a half bun, a half plait or anything in between! They're great for keeping the front section of your hair out of your face, whilst still showing off the length and volume you've managed to achieve with your hair extensions. This makes it ideal for work, as well as more fun occasions, because by changing the way you style the top section, you can make it as elaborate, relaxed or professional-looking as you like.
Loose side plait
Lots of people with thin hair dread wearing it in a plait because of the inevitable rat tail it creates towards the end. With hair extensions however, you no longer have to worry about this problem! They can add all the volume you need to create stylish and healthy-looking plaits, whether you go for a loose side braid as a casual hairstyle for work, or a tighter plait to keep your hair out of the way at the gym. There are a surprising variety of ways you can plait your hair too – from the simple to the complex – so watch some online tutorials and see what appeals to you.
Voluminous ponytail
Hair extensions are a fantastic way to make your ponytail pop. Regardless of whether you wear your hair straight, wavy or curly, they can add volume and length to turn your hair into a statement piece. You could choose to try a slick high ponytail in the style of Ariana Grande, or opt for a more casual low ponytail for the office. There's also the choice of whether to wear your ponytail in the classic central position, or as an eye-catching side ponytail. Why not try out a few different styles to see which are most suited to your face shape?