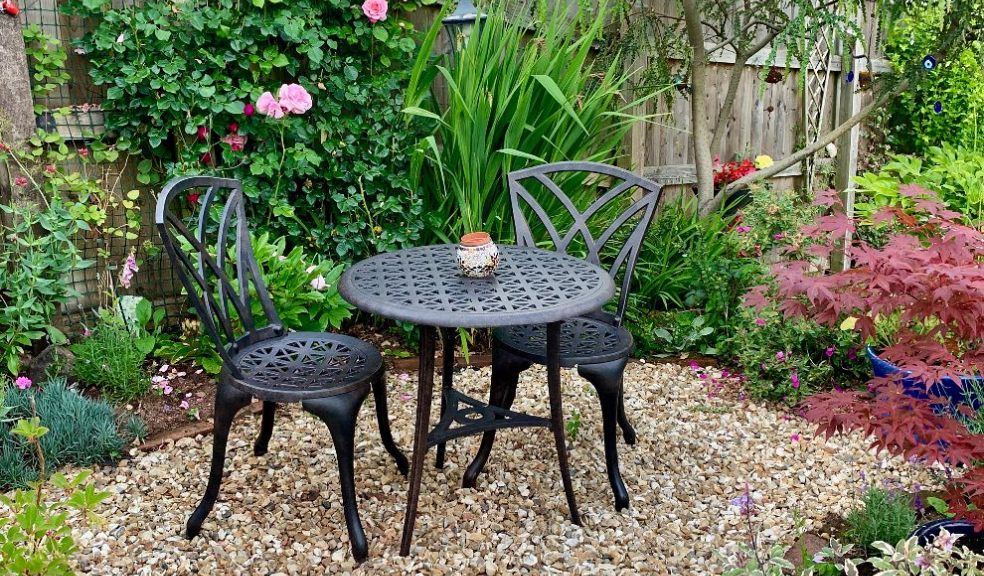 How to prepare your home and garden for summer
Summer is just around the corner, which means it is time to prepare your home and garden for the long, sunny days and warm nights. Typically, the summer means BBQs, gatherings, gardening, and lounging around enjoying the sun. It is a time to relish the natural light and say goodbye to thick jumpers while you eat ice cream as a means to cool yourself down. But this also means you need to prepare your home and garden for summer so that you can fully enjoy the summer months.
Wondering how best to unlock your home's potential in time for summer? The following guide is here to offer advice and inspiration for any homeowners looking to prepare for the impending warmer months.
Your Home
Your home can be a cool oasis for when the outside is too warm, and you need an escape from the blistering sun. How can you prepare your home for the summer, though? The best way is to organise the space and freshen up the place. By doing this, you are welcoming a whole new season with open arms. Here are a few ways to refresh your home for summer.
Spring Clean
Cleaning your home from top to bottom can be overwhelming, but a house that sparkles and is free from dirt can make a whole world of difference. Not only can it lift your mood and improve your mental health, but it can also improve the house's air quality. However, to ensure that you do a thorough and proper job, you need to have a plan of action.
Do not pick a place at random and start there. Instead, ensure you have the right cleaning supplies and then have a schedule so that you know which room you are starting in and the ones you are cleaning next. A proper spring clean could take you a whole weekend or just one day, and a schedule can help you keep on top of where you have already cleaned and the rooms that are next and still in need of love and attention.
Make the most out of your spring clean by going from appliance to appliance and room to room. Do not forget about the appliances that are often overlooked but some of the dirtiest spots, such as the refrigerator, shower, and sinks. You should also replace any shower curtains, replace or clean doormats, and clean your windows.
The best spring clean tips include:
Applying proper polish to your worktops so that you can make your kitchen shine.
Wiping down your refrigerator's interior and checking all the expiration dates on any products.
Ridding any stains from your pots and pans by adding water and dish liquid to the cookware and letting it simmer. Once cooled down, rub away any lingering stains with a scrub sponge.
Clearing out that junk drawer. You know, the one that has everything from glue and elastic bands to pens and pencils. Dust and crumbs will most likely have settled in this drawer, so take the time to clean and clear out anything you no longer have use for.
Check Your Air Conditioning
If you are fortunate enough to have air conditioning, make sure it is working before the weather becomes too much and you have to power through the warmer weather while waiting for an engineer to come out and fix it. You can tell if your air conditioner is working by:
Inspecting your air filters
Checking that your thermostat is working (you may simply need new batteries)
Checking your breakers
If you think your air conditioning unit is struggling, not working properly, or making strange sounds or smells, then it is in your best interests to speak to a professional and organise a time for them to come over and inspect your A/C unit.
Freshen Up Your Decor
Summer will typically bring more natural light, highlighting any areas of your home that may need improving or a fresh lick of paint. Spend the spring months checking the integrity of your home and seeing if you can easily enhance any parts of your home. For instance, you could repaint a couple of rooms of your house, update the décor by swapping out old cushions for new ones and adding flowers and a new, summery scent to your home. All of this can be pleasing to your sense and be an instant mood booster, ready for summer.
Your Garden
The garden can be a safe haven for you to enjoy the majority of your summer. Being outside, surrounded by nature and the sun can be a great way to relax and unwind, making you a lot happier. However, you will want to enhance your garden so that you can enjoy the sun as much as possible.
Create a Patio Area
Having a patio area can provide you with a comfortable space to relax but also entertain. You will want to ensure that the spot you choose is comfortable enough for you and others to sit down for long periods of time. Plus, you will want to have paving or a decking area so that you can comfortably sit with a table and chairs without the risk of being at a slant.
With a patio cover, the area will be a lot more aesthetically pleasing but also much more comfortable by investing in a glass verandah. Verandas allow you to add coverage and shelter to your patio area without blocking out the sun. Nationwide LTD has many beautiful contemporary verandas available; their glass verandas allow you to add an air of modernism to your property and garden. A glass veranda can not only be incredibly functional to your garden, but it can also add value.
Mow Your Lawn
An unkempt lawn can be a huge eyesore. Looking outside and seeing a rugged lawn that is wild and abandoned will not make for a comfortable environment. Plus, it can attract wild animals and weeds. Learn how to take care of your lawn so that it is ready for the summer months. Once the summer hits, you will want to keep it watered, overseed, and mow regularly so that it remains intact. If you struggle to care for your lawn, then you may want to hire a professional gardener. Not only can they ensure your lawn remains green and luscious, but they can also spot any signs of dehydration and stop your lawn from dying out in places.
Check Your Flower Beds
Your flower beds may be in desperate need of some love and attention. Therefore, take a quick look to see whether you have any flowers currently growing and whether they are likely to bloom during the summer months. If not, you may wish to start over and plant fresh, new flowers so that you have a beautiful floral display to enjoy.
Remember that you will need to select flowers that will bloom during summer. Click here for the best summer flowers you could plant in your garden.
To Conclude
Summer is almost here. But for you to fully enjoy the summer months, you will want to prepare your home and garden so that you can entertain, be happy, and unwind in style. Spend the time to clean your home so that it is airy and bright; inspect your garden so that it is in good condition; and create an entertainment area such as a covered patio so that you can have a comfortable space to spend with friends and family.