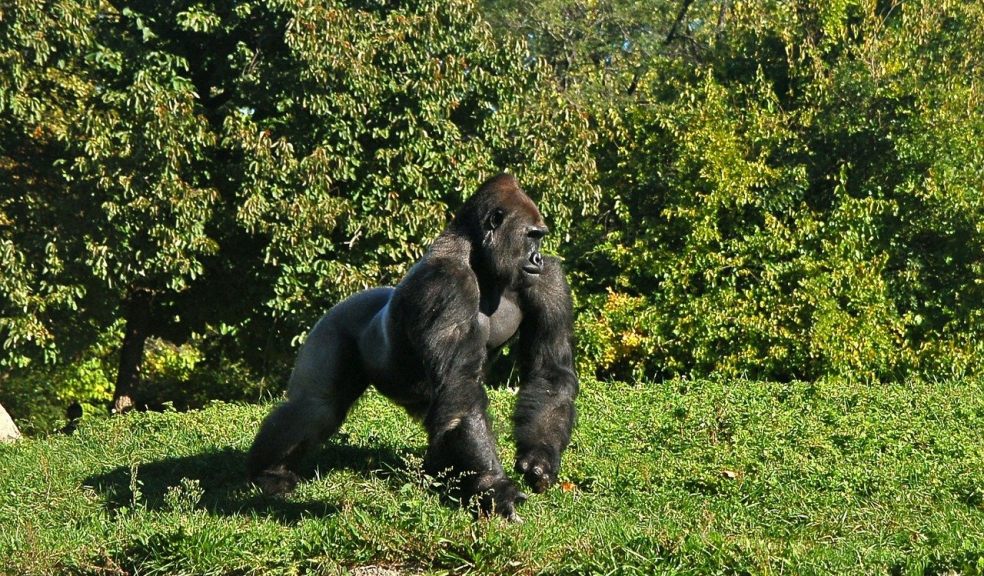 Gorilla trekking: A more rewarding safari experience
We cannot undermine the efforts the different stakeholders in the conservation circles of the mountain gorillas have taken in terms of putting out content that informs the public about what really is at stake, what is being done and what exactly has to be done to ensure that the conservation goals are attained. It is partly because of this similar content that several people have picked interest in the mountain gorillas which has in turn largely contributed to their multiplication and their conservation of their natural habitats.
Conservation is a language that any eco-traveler understands. However "work without play makes John a dull boy". Similarly, most of the efforts have been put in informing the public about the once in a life time experience of gorilla trekking which sometimes does not inform the public about the main reasons for the high rates of gorilla trekking. Though many complaints keep coming up about the rates of the gorilla permits, we all know there is nothing good that is not critiqued.
In the same spirit of informing the world about the mountain gorillas, their few remaining habitats, what is being done to conserve them and many threads in that line; we would like to put in some effort to inform the people about how gorilla trekking might become a more rewarding experience.
Gorilla Trekking: A rewarding experience
There is enough trouble in the world to reckon with, and many people assume that if you can book a trip to Africa all your stress and trouble will be dealt with. In a sense; African safaris and trips are some of the best medicine for anyone who wishes to escape the hustle and bustle in the modern cities. But, it is not as plain as it sounds.
A review of an amazing lady on Trip Advisor regarding how gorilla trekking comes in handy for this matter; in her perspective, gorilla trekking is overrated. But we want to believe such a conclusion was highly inspired by misinformation about gorilla trekking. What was meant to be a rewarding experience turned out to be a disappointment for lack of value for money; but was it really lack of value for money!
Gorilla trekking can only be a rewarding experience if you understand the dynamics of gorilla trekking; not only in Bwindi Impenetrable National Park of Uganda and the Volcanoes National Park of Rwanda but also the Virunga National Park in the Democratic Republic of Congo. Talk of conservation of the mountain gorillas in their natural, supporting the displaced communities because of the gazetted gorilla parks, as well as limiting the number of people that visit these national parks for conservation purposes.
Unfortunately; these goals are often opposed by the conflicting loyalty that comes with the high value of gorilla trekking permits. What some authorities have done is to increase the price of the gorilla trekking permits for mainly two purposes; profitability and conservation.
It cannot be up for debate that gorilla trekking is profitable to the authorities that run it but also, it should be noted that these rates are in a sense prohibitive to ensure conservation. The main goal at hand is not for many people to see the mountain gorillas in their natural habitat, rather for them to be preserved.  For the similar reason, wherever the market for gorilla trekking increases, the rates also increase so that it might become a little beat prohibitive.
With all this at the back of your mind, gorilla trekking ceases to be about the price tag but rather an effort to support conservation of the mountain gorillas, their natural habitat and support for communities that have been affected in quest for conservation. Your gorilla trekking experience then becomes the most rewarding adventure in all these countries.
However, the moment you get your eyes off the contribution, your gorilla permit makes towards the conservation of the mountain gorillas and their natural habitat, and then it becomes an experience that really seems overrated. But in the clear sense, can support ever be overrated? The answer is no, you can only be disappointed if the support you are offering does not bring about the outcome you expected.
Impacts of your gorilla permit to the communities around the Park
It is very easy to make the gorilla safari all about your gorilla trekking experience but as we said earlier, it is more than that. Your gorilla trekking permit carries a 10% contribution (for the case of Uganda) to the community around the mountain gorilla park where you are trekking. If anyone feels the community should receive more than 10%, then a petition can be raised to advocate for a higher percentage to the community.
Whenever you make up your mind to go gorilla trekking, you become a direct partner to the cause of preserving the mountain gorillas in their natural habitat. Unlike all other tourism activities where you simply park for services of game viewing and then simply go about your business; anyone who goes gorilla trekking gets a certificate which also ultimate proof that you are a stakeholder in this matter.
You have heard of the Batwa people who were directly displaced from the gorilla forests; you have a right to advocate and ask for accountability from the authorities in regard to what is being done for the livelihood of these people. Therefore, every buck counts beyond what you actually expect.
Impact of your Gorilla Trekking permit to the country as a whole
Before we jump into debates of how corrupt most African countries are; we should also be honest to ourselves with a perspective of the little that has been achieved amidst the corruption. Anyone that has not been to Africa might assume that everyone walks around half-naked, many hungry and many things in that line. We cannot dispute those realities but they are not the story of Africa in its totality.
We are not politicians neither are we economists, but this is what you should know. 15% (for the case of Uganda) of your gorilla trekking permit goes to the government which in turn or sometimes contributes to the public good. Therefore, your gorilla permit directly contributes to the economy of the country where you go gorilla trekking.
Impact of your Gorilla trekking permit to gorilla conservation
75% (for the case of Uganda) goes to the conservation of the mountain gorillas, their habitat and research. When we speak of conservation, we talk about the rangers that patrol the forest day and night to ensure that poachers do not take down these amazing creatures. To accomplish this job, we are speaking about the well-being of the rangers.
There is also a lot of research that goes on about the mountain gorillas to better understand them for conservation purposes. However, just like we said about the community tours, you have a right to raise a petition for transparency.
With the above four ideas in perspective, you come to appreciate the rate of the gorilla trekking permit and experience. Something worth pondering upon, why will people be unwilling to pay the same rate for other wildlife encounters? Answering this question will help you better understand why gorilla trekking is really a rewarding experience in Uganda, Rwanda and Democratic republic of Congo.