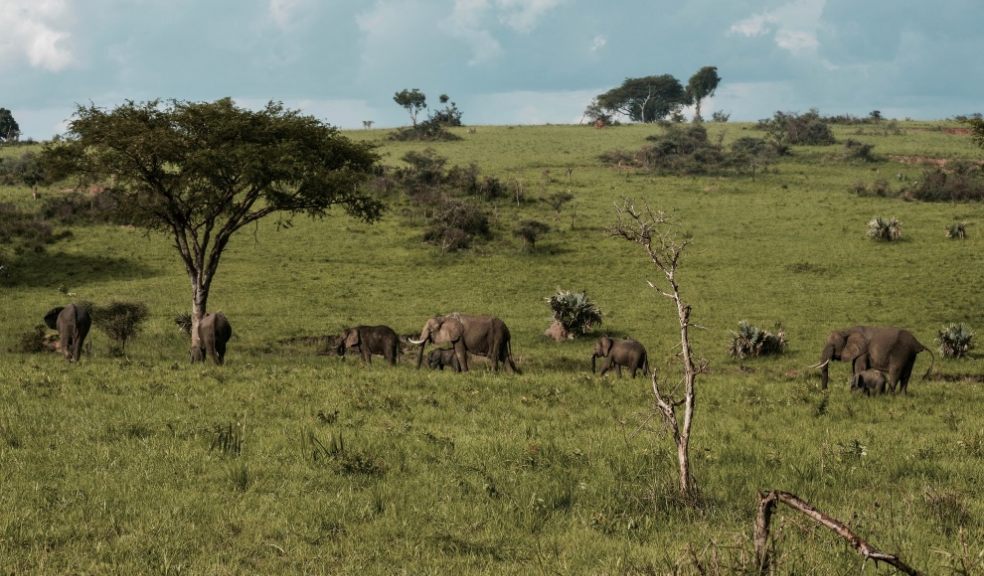 The 5 best things to do in Uganda
Uganda is a fast growing safari destination in East Africa. This amazing destination that is located just astride the Equator is indeed a country gifted by nature!
When it comes to the best African safari destinations, Uganda is among the top on the list! Have you ever imagined or thought about going in a holiday in Uganda? Though the country is famous for gorilla trekking, it boasts of a rich diversity of birds, amazing wildlife, interesting mountains and more natural wonders.
Uganda has a lot more to a conventional traveler looking for an African safari. The past travelers who have gone on thrilling safaris have rated it among the best and no wonder Sir Winston Churchill, UK's premier best described as the "Pearl of Africa". There are several reasons explaining this particular phrase today that ranks this country among the best destinations for visitors to realize their dreams.
Would you like to explore Uganda and get to know why it has been branded the Pearl of Africa? This Eastern African country has lots of stunning landscapes, sceneries, wild animals, primates, national parks, waterfalls, culture and historical sites.
Below are some of the reasons why Uganda should be your must visit destination in Africa.
Amazing Game Drives
Did you know that you can enjoy an amazing safari in Uganda's conventional savanna national parks? The country has six amazing national parks where you can enjoy amazing game drives and each one of the park provides exceptional additional activities that can be incorporated together for your memorable experience. Bird watching, nature walks, boat cruise, sport fishing and hikes are some of the additional activities to consider on top of the amazing game drives.
The most popular national parks with the most spectacular wildlife include Murchison Falls National Park and Queen Elizabeth National Park. If you need something off the beaten path, include Kidepo Valley National Park, Semuliki National park and Lake Mburo National Park. Game reserves that are worth exploring include PianUpegame reserve and Katonga Game Reserve.
Gorilla Trekking in Bwindi
Uganda is famous for hosting almost half of the world's remnant population of the rare mountain gorillas. These unique apes survive in only three countries in the world i.e. Uganda, Rwanda and DR Congo.
Within Uganda, mountain gorillas thrive in Bwindi Impenetrable National Park and Mgahinga Gorilla National Park. These two parks have become the prime spots for gorilla trekking expeditions and journeys into the wild in search of the gentle giants.
Of all Uganda's national parks, Bwindi Impenetrable Forest is the most popular destination to visit and today gorilla safaris have become one of the most sought after experiences in Uganda with gorilla passes sold at US$700 per foreign non-resident and US$600 for resident tourists.
Spectacular Mountaineering trips
Uganda has positioned itself among the top hiking destinations in Africa. The Rwenzori Mountain and Mount Elgon offer adventure lovers opportunities to enjoy breathtaking mountain climbing adventures.For trekkers and climbers, they can take a hike to the snow capped and UNESCO World Heritage Site; the Rwenzori Mountains of the Moon which comes with spectacular views of the equatorial mist while you are at its top.
The Mount Elgon, a 4321m high extinct volcano straddles the Kenyan border and a hike to its loftiest peak Wagagai Peak takes 5 Days to complete the trail. The slopes of the mountain support a rich variety of altitudinal vegetation zones ranging from montane forest to high open moorland studded with worldly giant lobelia and groundsel plants.
The120km Rwenzori Chain is regarded as the most challenging of all Africa's mountains. These snow-capped mountains which were described by Ptolemy in AD150 reach an elevation of 5109m making them the third highest mountains in Africa. Travelers who have climbed the Rwenzoris rate it as the most challenging if compared with Kilimanjaro Mountains and a full circuit trail takes 7 Days.
Adrenaline Adventures
Uganda is also famous for the Mighty River Nile one of the longest rivers in the world. The Nile provides excellent adrenaline adventures which include grade six white water rafting, bungee jumping, canoeing, jet boating, kayaking, River surfing, sport fishing and many more. All these adventures can be enjoyed in Jinja, a town that has been dubbed the Adventure Capital of East Africa.
Cultural encounters
Uganda is gifted with over 50 tribes. Not many get to experience the real Ugandan culture during their safari because they never get to know what actually Uganda has to offer.  One of the most amazing cultural encounters that Uganda has to offer are the Batwa cultural encounters.
The Batwa pygmies are incredible humans on their own. They lived in the gorilla forests for more than 500,000 years while hunting and fruit gathering but left without causing any negative impacts on the environment making them the ideal forest dwellers. An encounter with these people is a dramatic experience of its kind that you shouldn't miss after your mountain gorilla trekking in Bwindi or Mgahinga National Park southwestern Uganda; where you will also have lifetime experiences from the dances, performances and many more traditional practices.
There are several other tribes to visit during your holiday in Uganda. These include but not limited to: Ik tribe, Bambuti, Karamajongs, Sipi community tours among several other tribes and communities.
In conclusion, Uganda offers refuge to a number of attractions that are still unexploited. If you are planning your safaris to Africa, Uganda should be a must visit destination in order to explore its magical natural wonders.