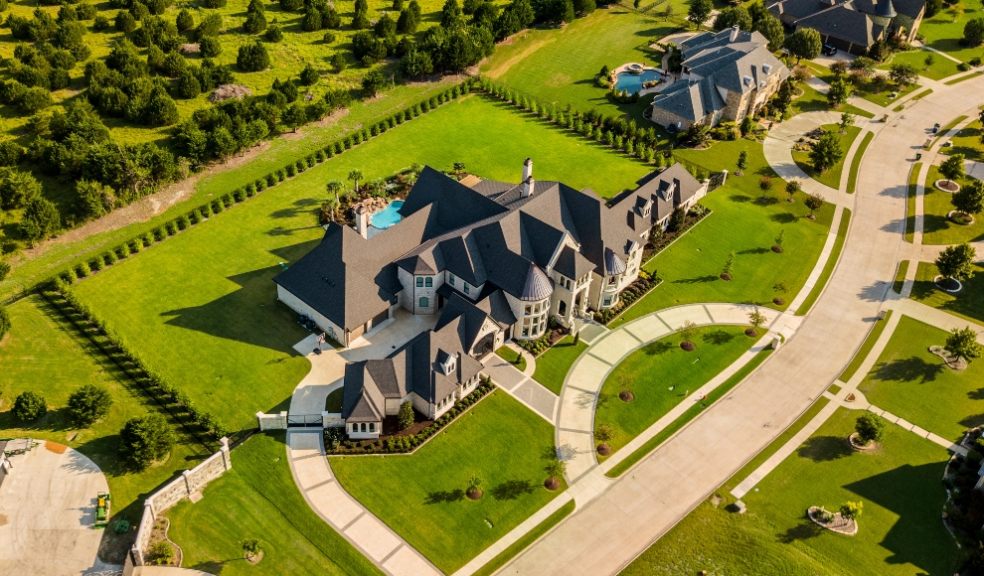 How much it costs to heat Bridgerton and The Crown lookalike palaces
Following a year where Brits have spent lots of time at home, a quarter have admitted to being worried about having spent too much on our bills* over the past few months.
With Bridgerton and The Crown two of the most popular shows on Netflix over this period, new research has revealed the cost of heating lookalike buildings from stately homes around the UK.
The research by luxury designer radiator specialist, BestHeating, has calculated the costs by evaluating the square foot and combining hours of use, radiator wattage and the average UK energy cost which is currently 14.37p per kilowatt. 
Stately homes from around the UK will be expecting high footfall once conditions allow, and the cost of keeping them warm can prove expensive, so ten of the UK's best lookalike homes and their costs have been revealed.
£3,031,493.90 - Blenheim Palace, Oxfordshire
Blenheim Palace is the only property in Britain which carries the title of being a Palace without being Royal. The sheer size of the 1.45 million square foot house results in a running cost of  £3,031,493.90. 
£1,336,030.90– Lyme Park, Cheshire
This stately house is the largest in Cheshire and was built in the 1700s. The 1,400 acre site is five times larger than Chatsworth House and featured in Pride and Prejudice, costing over £1.3 million to keep warm throughout the year. 
£819,560 – Great Chalfield Manor, Wiltshire
This 392,000 square foot manor was built in the 15th century and features many buildings including a church on site. Plenty of programmes have been filmed here with Wolf Hall from BBC Two being the most recent. The heating bill is an estimated £819,560 for the year.
£522,469.50 – Wentworth Woodhouse, South Yorkshire
The largest private home in Europe, Wentworth Woodhouse has over 350 rooms and featured in the BBC series Gentleman Jack. The 250,000 square feet of floor space results in a running cost of £522,469.50 per year.
£389,583,70 – Chartwell House, Kent
Containing a wonderfully bright coloured interior, Chartwell House features heavily in the 2017 war film Darkest Hour. Keeping warm in this 186,348 square feet building comes at the sum of £389,583.70 per year.
£313,481.70 – Belvoir Castle, Leicestershire
Situated in Leicestershire, Belvoir Castle features in The Crown, appearing in place of Windsor. Bills here amount to £313,481.70 to keep the 150,000 square foot residence warm.
£260,503 – Chatsworth House, Derbyshire
Full of beautifully detailed ceilings and opulent furniture, Chatsworth is an iconic British home surrounded by over 1,000 acres of garden and parkland. Mary Queen of Scots often stayed here in the 1570s. Its floor space of 124,600 square feet will cost £260,503 to heat each year.
£208,987.80 - Highclere Castle, Berkshire
The filming location for the main house from Downton Abbey, Highclere Castle has over 300 rooms and in normal times, 1,200 people pay to visit here every day. Bills for the castle can reach £208,987.80 across the year.
£76,102 – Hardwick Hall, Derbyshire
Parts of this 16th century estate were used to represent Malfoy Manner in Harry Potter. The 36,400 square foot hall racks up a yearly total of £76,102 in heating bills.
£66,735.60 – Castle Howard, North Yorkshire
Located 15 miles north of York, Castle Howard was the filming location for part of Bridgerton and represented Clyvedon Castle, the family seat of the Duke of Hastings in the series. This 32,000 square foot castle has the cheapest yearly bills in this list at £66,735.60.
BestHeating's John Lawless commented "Energy bills are always a big talking point, especially when we see our outstanding statements following the thermostat being turned up fully throughout autumn and winter.
"We hope our research has enlightened many to the true cost of owning buildings of this size – we'd advise following simple tips to lower bills including blocking drafts, having suitably glazed windows and keeping thermostats at a consistent temperature. We doubt that Daphne or the Duke of Hastings had such high costs given to them during their era!"