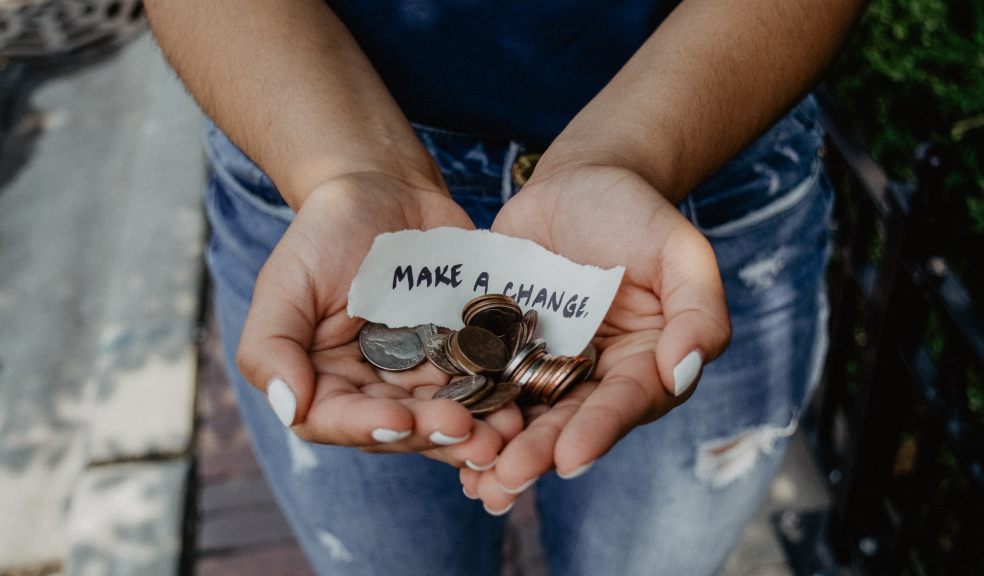 5 brands that support charities and communities
With the rise in awareness around fast fashion, people are increasingly looking for sustainable brands that not only offer quality products but also have a strong ethos around sustainability and giving back to the planet and communities to support important causes.
If you're looking to change your shopping habits and discover new brands that give back to non-profits and support charitable causes, here are our selection of 5 brands to look out for.
Ninety Percent
Ninety Percent is a London-based company that ethically produces womenswear in Bangladesh and Turkey, and that has made the incredible commitment to give 90% of their distributed profits (the name was a hint!) to charitable causes, as well as investing in the well-being of workers involved in the creation of the clothing.
Their collection features luxurious basics that elevate the everyday and use sustainable materials such as organic cotton, natural linen or hemp. They've even created a collection called 'Waste Not', designed to use leftover fabrics from previous collections, thus further reducing waste.
Shoppers can choose to support a charity from a selection of causes that the brand has at heart, including Wild Aid, Children's Hope or BRAC (You can also choose to support all causes). A great brand to shop quality clothing while giving back to communities.
Bawbags
At first glance, Scotland-based brand Bawbags is all fun and banter, offering a range of underwear for men and women in a choice of bold, unique and often quirky prints, as well as base layers and other accessories.
The team takes what they do seriously though. Aside from their funky prints, their underwear features clever technology to allow for high breathability while remaining dry. Bawbags' Cool de Sacs collection even offers a range of base layers that are quite popular with professional and amateur athletes alike.
Since their creation, Bawbags has always supported charities dedicated to male cancers including testicular, prostate and penile cancers. A portion of each purchase will go to their partner charities and the brand regularly encourages their customers to 'check their baws' to raise awareness of cancer prevention.
Tentree
Tentree is a certified B Corporation that offers sustainable clothing while aiming to plant 1 billion trees by 2030. A business can become a certified B Corporation when they meet the highest standards of social and environmental performance as well as public transparency and legal accountability, something Tentree is committed to.
With their motto 'plant for the planet', the brand put their consumers' environmental impact at the heart of what they do. Aside from planting trees with every purchase, they also offer 'planting packages' that consumers can buy to offset an international flight, a food delivery, for example, or the food required to feed a pet.
Their clothing is made of sustainable materials like organic cotton, hemp, recycled polyester or fairtrade wool, and their style features beautiful basics with a twist that will appeal to many.
Outerknown
Pioneered by pro surfer Kelly Slater, Outerknown is a brand that focuses on creating sustainable clothes to support the health of our oceans. Over the years, they've run many awareness and fundraising campaigns on ocean plastic, beach pollution and ocean conservation efforts.
Aside from more 'traditional' sustainable materials like merino wool or organic cotton, the brand uses recycled plastic bottles or fishing nets in their products to support the clean up of oceans while reducing the impact on the environment. They are also committed to supporting the livelihoods of the workers that create their garments.
Inspired by seaside fashion, the brand offers great basics alongside some fun prints for casual style looks that is ideal for those who spend a lot of time in the cities, at the beach and everywhere in between.
Nordgreen
In fashion, accessory brands also have their part to play when it comes to sustainability, as demonstrated by Danish brand Nordgreen that manufactures men's and women's watches with a heavy focus on sustainability and giving back.
They have a number of initiatives they are committed to, including making their activities carbon-neutral by planting trees, offering sustainable packaging to their customers or giving back to charities and communities that work towards similar causes. This programme has seen many long-term partnerships with NGOs around the world that support a variety of causes such as providing education, drinkable water, providing meals or protecting the rainforest.
Their watches feature quintessential Scandinavian design with metal, leather and vegan leather straps that will please those looking for modern classics.
We hope that this has inspired you to make your next shopping spree more sustainable! If you've enjoyed this article, make sure to check out all our posts about fashion here.