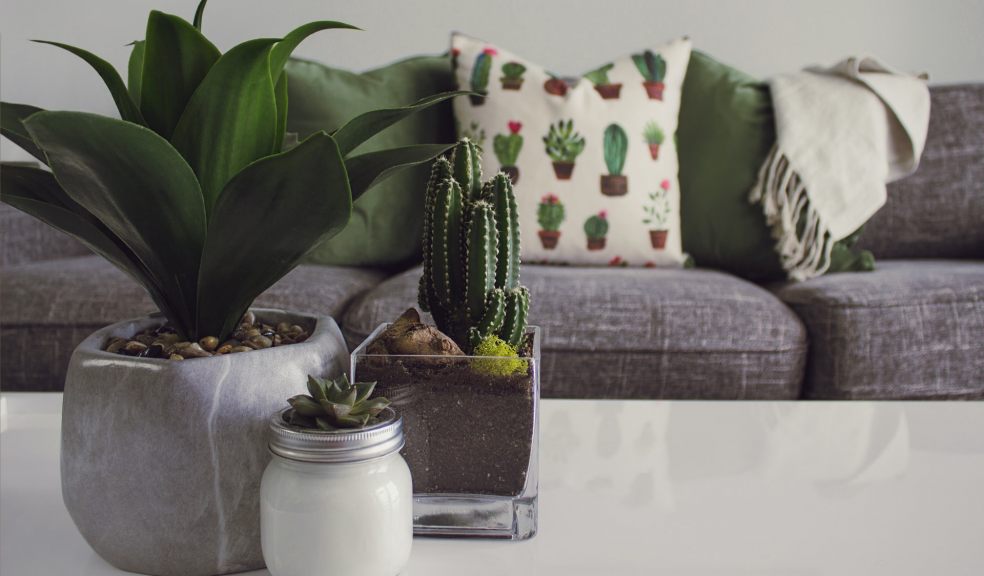 Tips for creating a relaxing room
Most of us have spent the past year working from home whenever possible, which has often created situations where our kitchen table had to become our office or we've had to juggle Zoom meetings while keeping an eye on the kids from the living-room sofa. As we are getting ready to go back to offices again in the coming weeks or months, it's no surprise that many of us are looking to give our homes a little refresh, but this time it is only to reclaim our house as our home rather than a workspace.
If you find that your living room now reminds you more of those stressful meetings rather than family time, you may benefit from a room refresh! In our post today, we'll give you a few tips on how you can make a room more relaxing and reclaim your space again.
The influence of colours
It may seem obvious, but the overall colour palette in a room will do a lot to influence your mood and energy levels. From walls to furniture, rugs and carpet, how you use colours around the room can help create an atmosphere of peace, calm and tranquillity. Blue and green are popular choices for this, as they can look good in any room and are both peaceful colours.
Although traditionally considered more feminine, pink shades are considered quite calming and used in the right tone can add a lot to your interior. Purple, a colour associated with peace and wisdom, can be a great alternative for those who are not big fans of pink.
When choosing a shade for a wall (meaning the paint will cover a large surface), it is generally recommended to choose pale, neutral hues that are more calming. You can use brighter tones in details or smaller touches.
Invest in quality seating
It's difficult to relax when you're not in a comfortable position. Whether that's a chair, a sofa or an armchair, it's important to consider how it feels to sit on these for a long period of time – something a lot of us have discovered the hard way, hunched over our laptops in our makeshift offices!
Make sure chairs have a back that's high enough for you and supports a good posture. Armchairs may be more supportive as you don't have to keep your arms up, which can lead to shrugging (even if you're not aware of it). For the ultimate relaxing experience, you could even opt for reclining armchairs (electric or not) so you can literally put your feet up after a long day. Hunter Furnishing stocks some popular brands at very good prices, so it's worth checking out what they have on offer.
Most of us spend a lot of time on sofas, reading a book or watching tv, so it's worth making sure that your couch is soft enough to be comfortable but firm enough so that you're not completely slouching for hours.
Add accessories and decorations
If you're on a budget and are not looking to make major changes, there is still a lot you can do in a room. Accessories and smaller items can do a lot to create a style and atmosphere, so a few swaps or additions can go a long way.
Pillows, throws and blankets are ideal accessories to create a cosy feeling – even in the summer – as they convey an idea of comfort even when you're not using them. Rugs are also a great option for wooden flooring or any hard floors. They not only provide a great feeling when you walk on them and keep your feet warm but can also soften the look of hard floors.
Don't forget about artwork and smaller decorations which can also help convey a feeling of calm and relaxation. Decorative items made of natural materials such as bamboo and wood are particularly effective for this.
Pay attention to lighting
Finally, how you light a room will also have a major impact. Bright white light may be too harsh and it is recommended to opt for lightbulbs that have warmer light and yellow tones to create a calm atmosphere.
You could have several sources of light - through a ceiling lamp and smaller lamps around the room for example – so you adjust the level of lighting you need depending on whether you're reading a book, watching TV, having dinner or else. String lights can also have a nice decorative aspect that will add a little something to a room.
Don't forget about candles! While they are not usually a main source of light, their scent can be very relaxing and their soft light can help you unwind after a long day.
We hope that these tips will help you create a relaxing room you'll love to spend time in! For more advice, don't hesitate to read our home & garden posts.