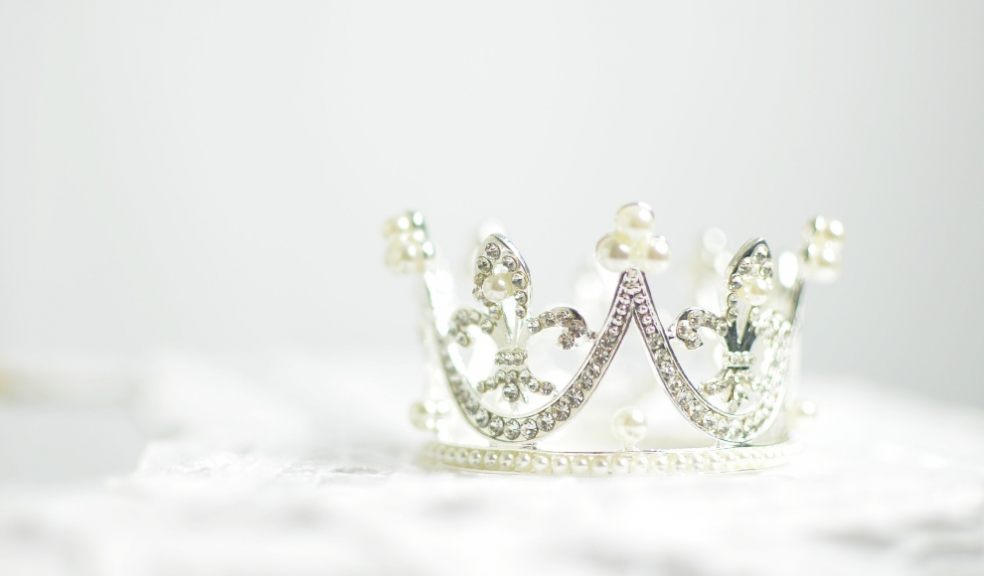 Four royal jewels Queen Elizabeth has generously loaned
There are many perks to being a royal and diamonds and expensive jewels are definitely one of them. For centuries Queens and Princesses alike have been adorned in the finest, bespoke jewels, and whilst many of these heirlooms now sit out of sight amongst the expansive collection of Queen Elizabeth, occasionally they resurface on royals other than herself.
Luxury jewellers and diamond specialists, Austen & Blake have picked out four dazzling royal jewels that have reappeared after years outside of the public eye and given an estimated valuation of what their current price tags might look like.
Queen Alexandra's Wedding Necklace - 1863 - Worn by Kate Middleton

Gifted to Queen Alexandra on her wedding day back in 1863, this lavish necklace has been passed down through generations of royals. It was eventually passed down to the Queen Mother before finding its way to Queen Elizabeth after her passing in 2002, and whilst the Queen hasn't been seen wearing it for some time, this dazzling heirloom did make an appearance draped around the neck of the Duchess of Cambridge, Kate Middleton in 2015 - a very generous loan from the Queen!
How much is it worth?
Queen Alexandra's Wedding necklace is made up of eight large pearls surrounded by diamonds and is connected by diamond festoons with drop pearls hanging from the central clusters. Diamond specialists at Austen & Blake have valued this spectacular piece at around £860,000, and whilst this may seem pricey, it is far from the most expensive piece amongst the royal jewellery collection.
Queen Marys Lover's Knot Tiara - 1913 - Worn by Kate Middleton
After time spent admiring her aunt's Cambridge Lover's Knot Tiara, Queen Mary had her own Lover's Knot Tiara made in 1913. This dazzler of a Tiara was passed down to Queen Elizabeth II after the passing of Queen Mary in 1953 and has since been seen on Princess Diana and Kate Middleton. Following the death of Diana, this tiara wasn't seen publicly again until it resurfaced on Kate in 2015.
How much is it worth?
Over the years the tiara has been modified, removing a row of upright pearls that sat at the top and replacing them with a row of diamonds, these now sit amongst a stunning collection of 19 hanging pearls, all set in silver and gold - a remarkable combination that deserves it's estimated £1.45 million price tag.
Greville Emerald Kokoshnik - 1919 - Worn by Princess Eugine
Originally made in 1919, the Greville Emerald Kokoshnik belonged to the heiress of the Hon, Mrs Greville - a good friend of the Queen Mother - who subsequently left her jewels to the QM when she passed. When the Queen Mother passed in 2002, Queen Elizebeth found the tiara in her possession, but it wasn't seen again until Princess Eugine stunned in the piece on her wedding day in 2018.
How much is it worth?
Like many royal jewels, this tiara has undergone a number of adjustments, taking it from a more crown-like design to the more bandeau style it is today. Composed of brilliant and rose-cut diamonds that are pavé set in platinum, the delicate weave of the tiara highlights six emeralds that are inset to each side, with a massive stone placed in the centre. Austen & Blake's diamond specialists have valued this tiara at around £1.2 million - a suitably extravagant 'something borrowed' for Princesses wedding!
Queen Mary's Diamond Bandeau - 1932 - Worn by Meghan Markle

The Queen Mary's Diamond Bandeau originally belonged to Queen Mary and was passed down to Queen Elizabeth after her death in 1953. The central jewel of the tiara was originally gifted to Queen Mary in the form of a brooch in 1893 and forty years later in 1932, Mary had this tiara designed and made to feature the brooch. 
Since acquiring the tiara in 1953, Queen Elizabeth hasn't been seen wearing it. After years stored away amongst her expansive collection of jewels, the Diamond Bandeau reappeared in 2018, delicately placed upon Megan Markle's head for her wedding day - another very generous and extravagant loan from the Queen!
How much is it worth?
With an eye watering estimated value of £2.25 million, this glistening bandeau is made up of eleven flexible sections all of which are pave set with both large and small brilliant diamonds in a geometric design. The bandeau also features a detachable brooch made of ten brilliant diamonds set within the centre.