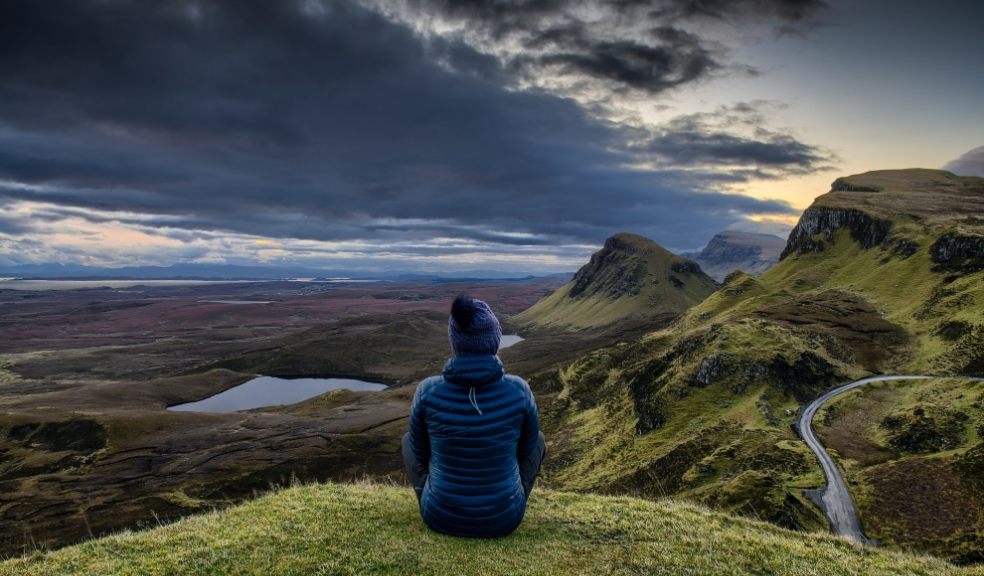 5 Great Places to Go Camping in Scotland
Scotland is known for its rugged coastal cliffs, gorgeous lochs, and overall enchanting landscapes. It's a camper's paradise filled with nature's delights that won't leave anyone indifferent.
There are so many beautiful spots where you can pitch your tent and enjoy the relaxing sounds and smells of nature, as well as some of the most scenic views in the world and amazing hiking routes. What's more, it's the only place in the UK where you can experience wild camping without breaking the law.
So pack up your camping essentials, and pick one of these camping spots in Scotland.
Cashel Camping, Dunbartonshire — Relaxing Family Camping
Sitting on the banks of Britain's largest freshwater lake — Loch Lamond — Cashel is a wonderfully peaceful campsite where you can pitch your family tent and marvel at the stunning view of the loch. There are over 160 camping spots, but it's best to book in advance since the place is extremely popular.
This idyllic place is perfect for families with small children and anyone who just wants to sit back, wind down, and watch the spectacular sunset. You'll also have an amazing view of the Queen Elizabeth Forest Park.
If you'd like a more active camping experience, you can try canoeing, hiking, fishing, and many other outdoor activities. You can also walk the West Highland Way, which stretches near the campsite. If you're adventurous, you can explore the surroundings on your own. However, you can also opt for a guided tour.
Cashel has all the amenities you might need, including flushing toilets, strong showers, and small stores nearby. This is great if you want to stay in nature, but retain much of the comfort of the indoors.
Apart from tents, motorhomes, caravans, and trailers are also welcome here.
Culdees Castle Estate Glamping, Perthshire — Romantic Glamping
If you would like to hit a reset button and spend some time surrounded by nature, but you want a five-star hotel experience, you might want to try Culdees Castle Estate Glamping.
A magnificent view of the dramatic castle is not the only thing that will make your stay feel glamorous. Campers can stay in luxurious wood cabins in the forest on the estate. Each cabin comes with its own amenities, including a bathroom, small kitchen, double bed, electricity, and WiFi. You can even get a private hot tub at an extra cost. The site makes for an ideal romantic getaway for two.
The Culdees cabins have everything you need to get comfy and stay put for days. However, there's also plenty to do around the place. You can use the site as a base for your hiking or biking adventures with many trails to explore nearby. If you feel like playing some golf, there are numerous courses in the vicinity.
You may also visit the historic little town of Crieff, which is only five miles away, and explore its unique shops, bars, and other attractions.
Badrallach, Ross-Shire — Group Fun in Nature
If you'd like to get away to a remote corner of the Highlands, Badrallach is a great choice. It's situated on a gently sloping grassy field, and the pitches are at a comfortable distance from each other.
This campsite is ideal for groups of people who want to enjoy a mixture of nighttime campfire storytelling and daytime exploration and games. For a more leisurely walk, you can venture up the Beinn Ghobhlach hill, and if you're feeling adventurous, you can hit the mighty An Teallach mountain. You can also try kayaking or visit the nearby off-grid community of Scoraig.
When it comes to amenities, there are showers and toilets, including a disabled loo. You can use a communal kitchen area, where you can also do your washing. There's an eating area, as well as entertainment options, such as darts, board games, and a small library.
Caravans and campervans are welcome. You can also bring your pets. The place is a small paradise where you can slow your roll and savor every moment of the day.
The Lost Valley, Glencoe — True Rugged Experience
Dedicated campsites offer comfort and security, and sometimes, that's exactly what we need. However, there's nothing quite as exciting as a primitive camping experience, and the Lost Valley is a perfect spot to pitch your tent.
The Lost Valley, aka Coire Gabhail, is nestled between the famous Three Sisters in the Highlands. You can reach it by car, and you'll love the stunning scenery on your way there — towering mountains, open glens, woodland, and pure magic!
The Valley is a perfect hideaway from people and the frantic modern lifestyle. The place has an enchanting aura about it, although it gets a bit eerie in the silence of the night. The hair-raising effect gets amplified if you're aware of the Valley's dark past, so it's not for the faint of heart.
The Glencoe walks and routes are not for the easily scared either. They require a certain fitness level, mental readiness, and even some mountaineering experience for some routes. The terrain is rocky and rugged, so make sure to bring proper hiking shoes because trainers won't do.
Quiraing, Isle of Skye — Photographer's Dream
Quiraing is a landslip and part of the Trotternish ridge in the north of the Isle of Skye, whose dramatic landscape will enrapture you and leave you breathless.
If you choose to wild camp here, you'll have a chance to embark on the famous Quiraing loop walk, which is a two-hour adventure, but it's pretty intense. High cliffs, plateaux, and rocky pinnacles will make you feel like you're undertaking a pilgrimage, but you will take some of the best photos (if that's your thing).
The weather can be adverse, so make sure to bring proper clothes, good hiking shoes, and a wind-resistant tent. Also, you may want to avoid the peak season during the summer months because it can get crowded.
Quiraing is everything you imagine a Scottish landscape to be, and it is sure to transport you back in time or at least make you feel like you're part of a beautiful medieval movie scene.