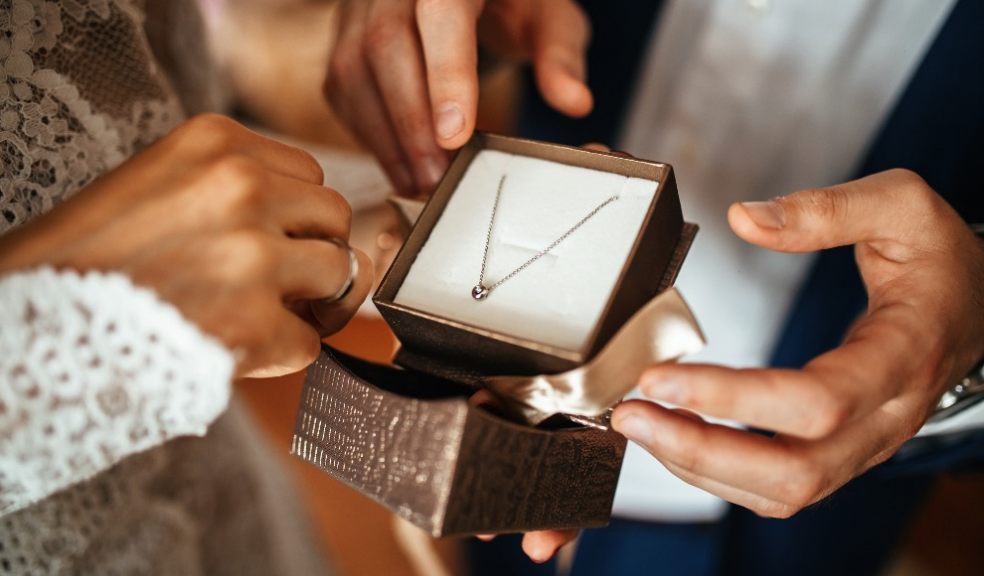 5 Tips when buying jewellery as gifts
The act of gift giving is one of the most thoughtful actions on earth but can also be a difficult experience. When getting a gift for someone, you want to make sure that the person you're gifting will like it and cherish it.

Jewellery is one of the most person specific gifts. It's considered as an accessory but may be one of the most defining parts of a person's outfit or look. Picking out jewellery as a gift may be a daunting experience and there may be factors to consider.

These are some tips that may assist you when buying jewellery as gifts:
Have a price range
There are many different types of jewellery including earrings, necklaces, anklets, and many others. The numerous options can have you in a jewellery store for hours on end. Having a price range allows you to restrict yourself to a specific area and not having you contemplating your wallet due to a look. 
Having a price range also allows you to save money and pay attention to detail, not just a price tag. There are a lot of things attached to purchasing jewellery, including the gift boxes and presentation. If you have money saved, you may be granted the opportunity to purchase a jewellery box from Packaging World or any other store that sells gift boxes. 
Assess personalities and likes
The nice thing about jewellery is that you can easily attach meaning to it. For example, some necklaces have hearts on them to reflect that someone is loved. You may have someone's initials on an anklet to allow them to be in touch with themselves. Ideally, jewellery can be a reflection of a person's personality, what they like and have interest in.

Therefore, it's important that you assess a person's personality and what they like. If someone likes the earth and nature you may want to consider getting them earrings that reflect an animal or a flower and this may be appealing to them.
Don't rush
It's important that you give yourself sufficient time to buy a gift, particularly if it's jewellery. There are various rules to giving gifts and thoughtfulness is somewhere within these rules.  Getting a gift that's a form of jewellery can be a great opportunity to really express your love for someone and a lot of thought can be put into it. If you give yourself time to purchase a jewellery gift, you may even have an opportunity to get one custom made.

Rushing through picking out the best-looking piece of jewellery may not be ideal for your particular situation. Therefore, do not rush in getting such a gift and allow yourself sufficient time to choose a gift that you feel will be ideal for the person you're gifting.
As mentioned, jewellery is very person-specific and it's one of the long-lasting gifts. It's an opportunity to give someone something they can cherish and such things require time and attention to detail.
Ask for help
It's good to ask for help when getting gifts. You may ask for help from family members, friends or anyone that the person you're gifting is closest to. This may be highly beneficial when you're purchasing jewellery for someone. This is because someone may have wanted a specific type of jewellery for a long time and you may not know.

You may also discover that a person likes a specific type of jewellery that they've not told you about. Ideally, speaking to people that the person you're gifting is closest to, may be an opportunity for discovery and assist you in buying the best fitting piece of jewellery for someone.

You may also ask for help from people working at jewellery stores. For example, you can ask for a recommendation for someone who really likes rose gold and diamonds or seek advice on their most popular gifts for women or men. 
Be aware of sizing and allergens
Getting the perfect jewellery for someone and something they like is one thing, but having it not fit is another. If you don't want the person to know that you're buying them something, then you can look at the other jewellery that they wear if you want to get sizing and measurements. 
Furthermore, be aware of any allergens they may have. For example, some people are allergic to certain metals and it may not be ideal for them to have that material on their skin as they may have a reaction. This is the attention to detail that needs to be considered when purchasing jewellery for someone.

Happy shopping

These tips may assist you in navigating through gift-buying and awareness when it comes to jewellery. At the end of the day, when purchasing a gift for someone you should always have them in mind and want to see a real smile on their face when they receive it.