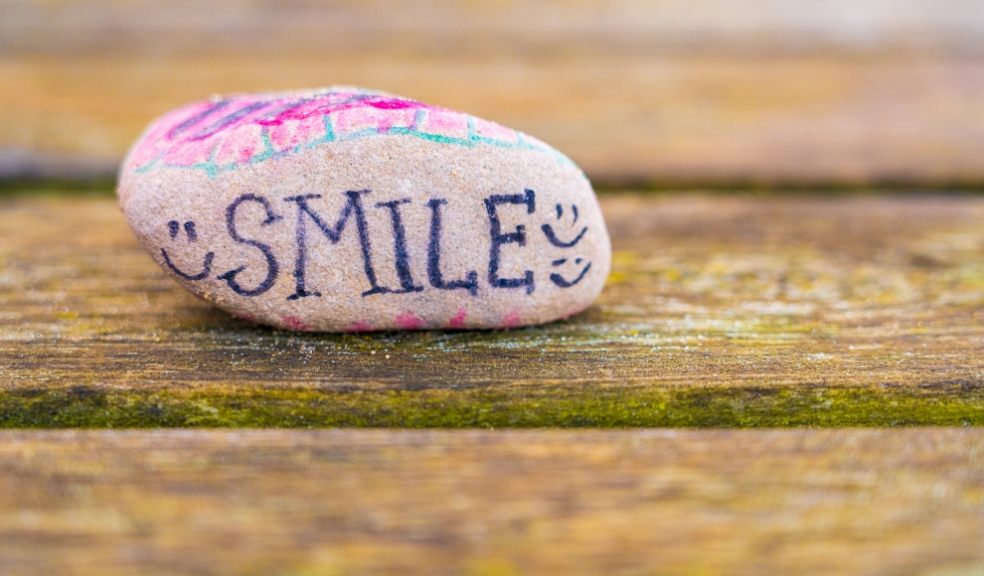 Research reveals how small acts of kindness really help improve our mood
A new report by greetings card marketplace, thortful.com reveals that small acts of kindness really do brighten our day. They polled1 Brits and found that 84% agree that little gestures make a huge, positive difference to their day.
The results reveal just how much receiving a greetings card or another thoughtful form of contact can lift a person's mood. From a passer-by saying hello (22%) to a stranger smiling at us (23%), or receiving a 'thinking-of-you' card (15%), these are all small acts of kindness that have completely turned Brits' days around.
In a time where emotional closeness to loved ones is so important for our mental wellbeing, receiving a greeting card out of the blue makes us feel like someone is thinking of us (50%), generally happier (49%) and for nearly half (48%), it makes their day, according to the research.
In fact, the cards we receive – and the thoughtful sentiments behind them – are so special to us that the average Brit keeps greeting cards for almost three years. 
The findings also showed that almost half (49%) find it difficult to open up about their mental health, and 63% of us feel better in ourselves when we feel connected to others.
Something as simple as a card through the letterbox, a quick text or phone call, a bunch of flowers, or even a smile or hello on a walk in the park can make a big difference and help us feel connected to people and the world around us. Whether we're sending or receiving, the very act of reaching out brings us closer to one another.
With that in mind, to mark this year's Mental Health Awareness Week, thortful has partnered with Public Health England. They are donating 10,000 free cards to people who take the Every Mind Matters Mind Plan quiz from Public Health England. Anyone can get a personalised Mind Plan with NHS-approved tips and advice on looking after your mental wellbeing, and this Mental Health Awareness Week, the first 10,000 people to take the quiz and click 'email my plan' can choose a card to send to someone who matters for just 81p postage - less than the price of a 1st class stamp.
As part of the Mental Health Awareness Week, thortful's creative community has produced an exclusive range of greeting cards called the Are You Ok? collection - the perfect way to let someone know you're thinking of them.
Ranging from funny to thoughtful, and from poignant to slightly cheesy, all the cards of the Are You Ok? collection are sure to bring us closer to the people we love.
Singer, presenter and actor Jake Quickenden has shown his support for the initiative. Having had his own mental health struggles, Jake knows from personal experience how simple acts of kindness can go a long way to help someone feel better about themselves.
Commenting on the initiative, Jake has said 'I have made no secret of my personal struggles with mental health, I know how important reaching out to a friend with a card, a text or a call can be, we all need to check in on our friends. During mental health awareness week I'm encouraging people to take Public Health England's simple quiz, you answer a couple of questions about how you're feeling to get a free personalised Mind Plan, which gives you practical tips on what you can do to improve your mental health and wellbeing to help you stay more on top of things. Just search Every Mind Matters'.
Commenting on the partnership, Andy Pearce, CEO, and co-founder of thortful.com has said "Given that mental health is so important to us here at thortful, partnering with PHE to boost their campaign was a perfect match. We're pleased that we can contribute to the campaign through our partnership, and we hope that amongst our exclusive 'Are You Ok?' collection you will find the perfect card to send to a friend or loved one."